Key West is a historical city known for its clear blue beaches and eccentric vibe. Residents have a "live-in-the-moment" philosophy that makes this part of the country the closest scene to being in a Caribbean paradise. The city offers a relaxed yet adventurous atmosphere perfect for a vacation. You can explore Duval Street bars, and the Mallory Square shops, and visit Ernest Hemingway's old home, a person worth learning about.
For some time in the water, Night Kayaking Key West offers a glow-in-the-dark kayaking adventure that gives you an opportunity to paddle through the nocturnal marine life that this tropical region offers. As a family-owned and operated company that specializes in tours, we provide visitors with a unique paddle experience rarely found across the globe.
A tour we think you'll love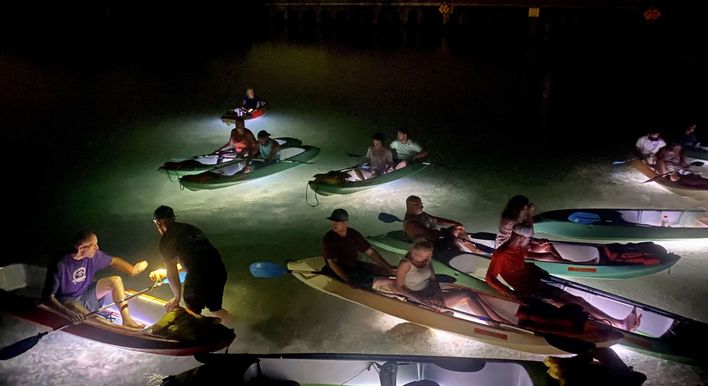 Night Kayak Guided Tour
From $60
View tour
Book your guided night kayaking tours to see what this glow nocturnal buzz is all about in person! Experience the glow of marine life like you have probably never seen before as the lights illuminate the ecosystem.
What To Know Before Your Trip
Before heading out to Key West, there are some useful tips to consider during your glow marine trip such as:
Hurricane season runs from June 1st to November 30th

The winter season from November to March is the busiest and most expensive

From April to June, you'll find light temperatures in the 70s and 80s (Fahrenheit)

Late spring and early summer is the most affordable time to visit

Parking is challenging in Key West

Renting scooters and bikes can be fun and makes parking more accessible

When traveling with kids, a golf cart may be a fun and light way to move around

Driving to Key West on the 113-mile Overseas Highway is extremely scenic
No matter what time of the year you visit, Key West is sure to be a gorgeous vacation destination. Contact us at Night Kayak Key West to experience an enchanting evening adventure on our night glow kayaking tour where the lights illuminate the crystal clear water. You will also have the opportunity to see a ton of stars on a clear evening.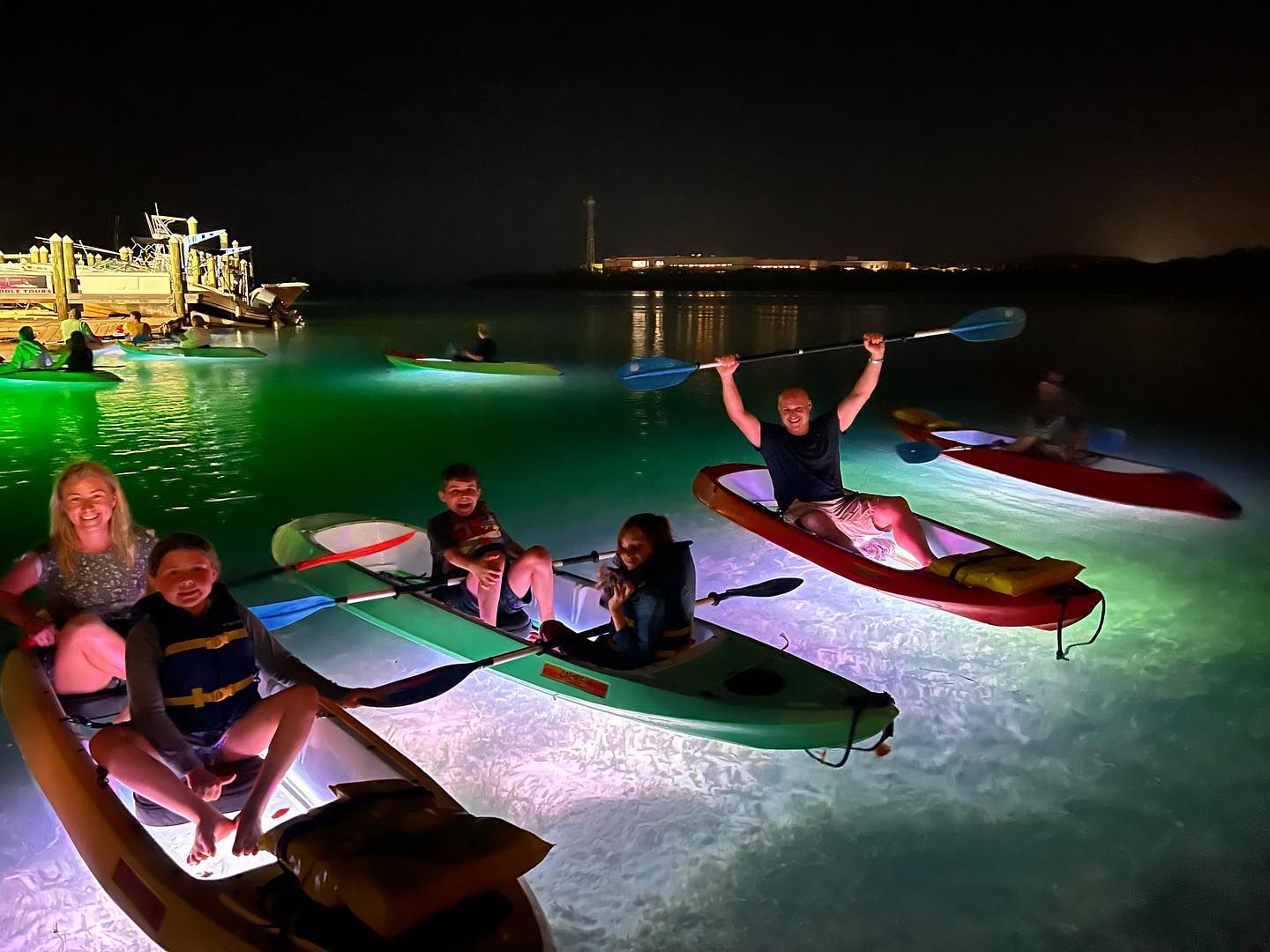 Getting Ready For Your Kayaking Adventure
A night glow kayaking tour is a unique way to enjoy the evening in Key West. To prepare for your paddle trip, there are some helpful tips to keep in mind to make your experience the most enjoyable. Considering the following before the trip:
Use water shoes – These will provide you more traction when walking compared to flip flops, but they will remain on the dock to avoid scratching the vessel's plexiglass

Bring a waterproof bag – If you want to bring items such as your phone, they will remain dry and protected.

Wear a glow stick – It is a great way to keep track of your whole party as you paddle through the water.

Bring bug spray – This tropical region is full of mosquitos, especially in the evening.
Our team has been offering highly-rated tours since 2012. We know exactly how to create a nighttime adventure to make lasting memories. Book your glow kayak tour with us to experience the magic of the underwater life of the Florida Keys in this amazing evening adventure.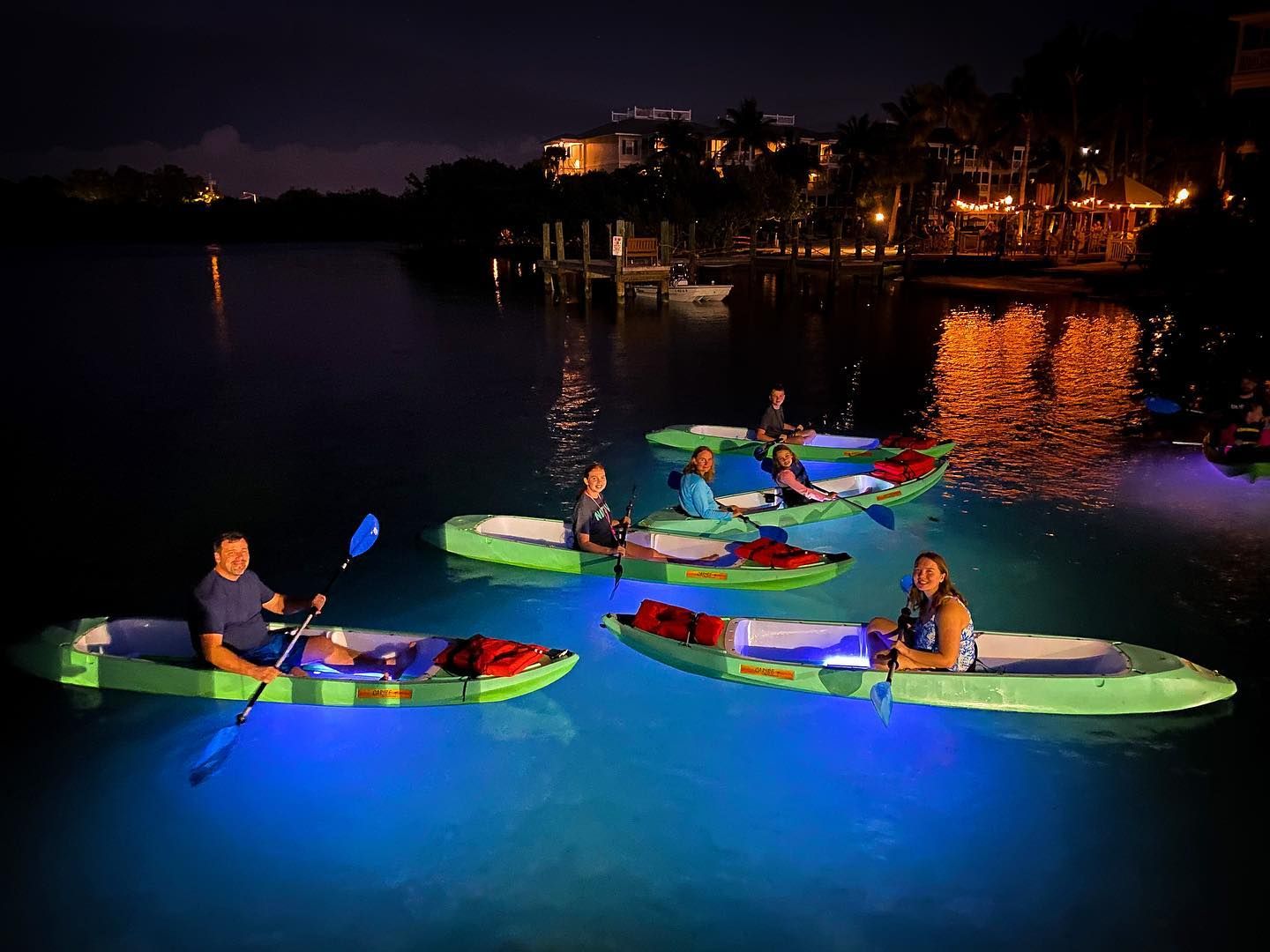 What To Expect During The Glow In The Dark Kayaking Tours
During this adventurous 90-minute nocturnal experience on clear kayaks, you will be guided by a professional local person. They will ensure that you experience the safest and most fun kayaking paddle trip. Get ready for your tour guide to jump in the water to point out various marine species with a glowing light during an informative session.
It is a night glow kayak trip for ages 4+ with small kids accompanied by an adult on a double vessel. This fun experience is suitable for groups of up to six single kayaks and six double kayaks, which means you can potentially book an 18-person reservation. You can expect to have a weight limit of 250 lbs in a single kayak and 350 lbs combined weight on a double kayak.
Here are some other considerations:
Wearing shorts, a T-shirt, and a hoodie is recommended

We provide a locked dock box during the trip to protect your valuables

Alcohol is not permitted on the vessel and you must be sober for safety reasons

You may prefer to schedule the trip during a full moon for an enhanced experience under the stars

Ideal for couples that want to paddle through water for a romantic marine experience

You will kayak through the shallow and calm waters of narrow mangrove tunnels

We provide artificial, battery-powered lights to view marine life through clear kayaks
Ready for a unique evening adventure in Key West after the sunset? Prepare to see the dark come to life as nocturnal marine life comes to greet you. There are a variety of species you may encounter below your clear kayak including sea turtles. The trip starts and ends at the Marriott Beachside Marina, which is a very convenient location for tourists.
Why Take This Tour In Key West?
It is simply one of the rare experiences of a lifetime on kayaks! Glow kayaking is one of the most extraordinary adventures you can have. The clear kayaks give you an opportunity to paddle to marine life without submerging in the water. Our knowledgeable guides carefully plan the most mystical experience for you to ensure you are never in unsafe weather conditions.
We know the area very well and know how to find the hidden spots where you have the best chance of seeing nocturnal marine life on kayaks after sunset. Nocturnal Kayaking is one of the best ways to feel like you are gliding through an aquarium as you paddle on your vessel with lights!
It is one of the most fun adventures to have in Key West in addition to the numerous things you can do in the southernmost point in the continental United States. When choosing to have this experience in Key West, you will be in the center of seafood heaven. Enjoy pink shrimp, conch, stone crab, and delicious hogfish. Don't forget to leave room for dessert since you will be in the home of the famous key lime pie!
If you are an underwater enthusiast, Key West holds the globe's third-largest living coral reef. This notable reef extends all the way to Miami and to the north of Dry Tortugas National Park. In the Florida Keys, you will find an abundance of sea life such as colorful fish, manatees, sea sponges, and bottlenose dolphins.
Another advantage of taking an evening tour is that you will have no sun exposure. It is a great way to take a break from the heat and UV rays. The night is still warm and comfortable and the water remains at a pleasant temperature. It is a way to give your vacation some variety in the evenings.
Additionally, one of the best aspects about booking kayaks with us, is that you can receive a full refund with a minimum 24-hour notice. This allows us to ensure the best weather conditions and also gives you the flexibility you desire on your relaxing trip to Key West.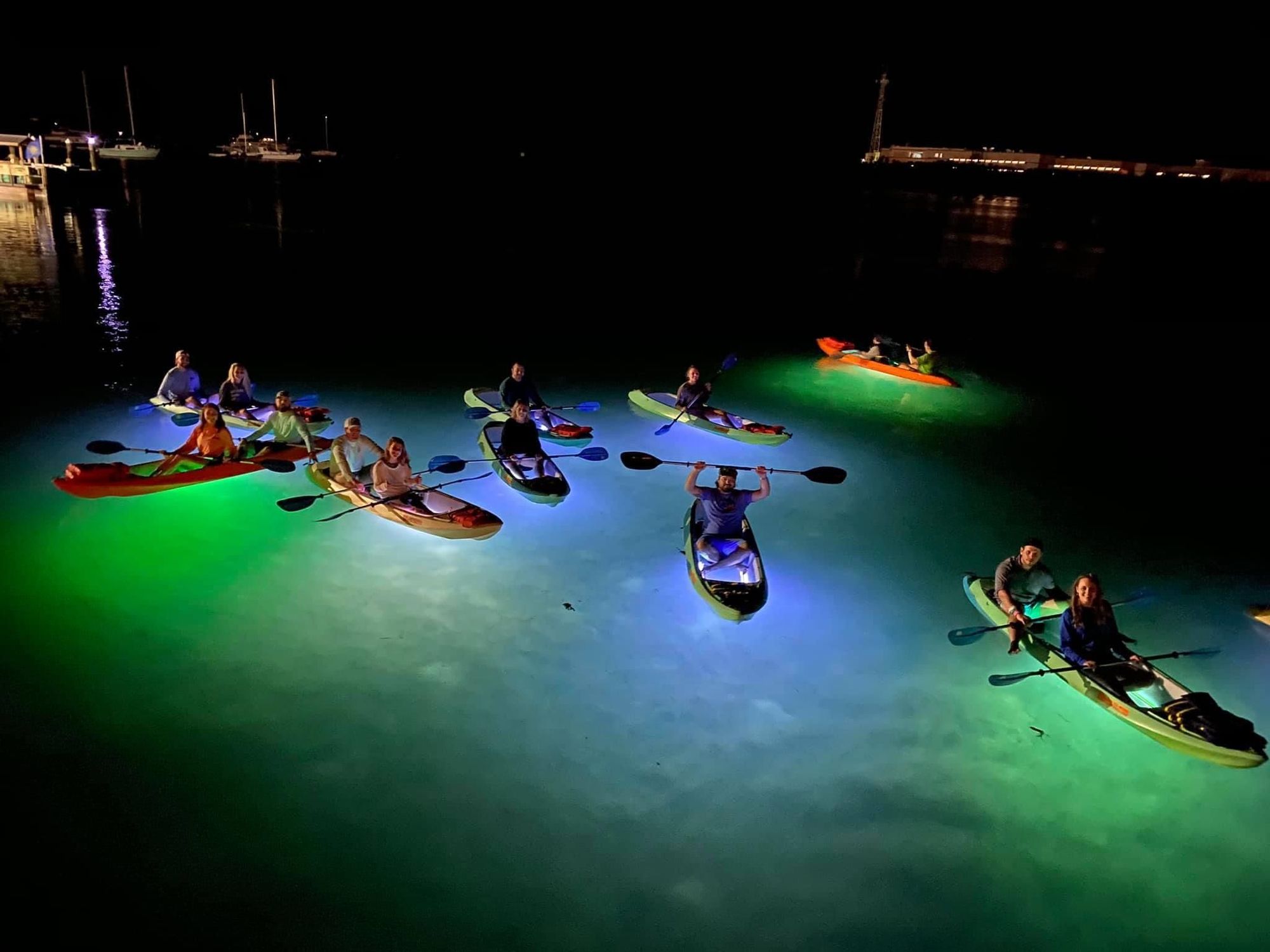 Book Your Glow Kayaks Tour
To escape the hustle and bustle of everyday life, book your glow magical experience and see the nocturnal marine life of Key West, choose one of the best touring companies in the region for those seeking kayaks. We pride ourselves in providing tourists with one of the most fun glowing lights experiences you can have on the water.
Book your kayak trip with Night Kayak Key West today to explore this Caribbean glow paradise in one a truly amazing experience on kayaks!