The city of Key West, at the southernmost point of the United States in the Florida Keys, is home to a bustling cruise port. It is located approximately 92 kilometers (58 miles) from Cuba and is home to a vibrant Cuban culture blended with an American beach community.
In addition to being a stop for some transatlantic and repositioning cruises, it is a frequent stop for cruise ships that travel to the Caribbean and the Bahamas. The island itself has a lot to offer tourists who are getting off their ships for the day and wandering around on their own.
A tour we think you'll love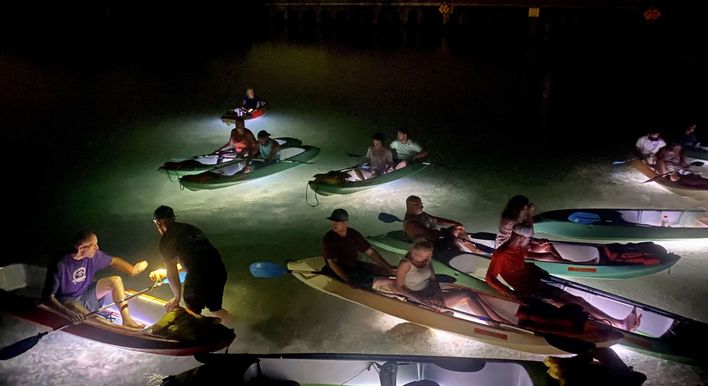 Night Kayak Guided Tour
From $60
View tour
So, have you made up your mind to embark on a vacation that includes a stop in Key West? What Key West cruise port information should you be aware of?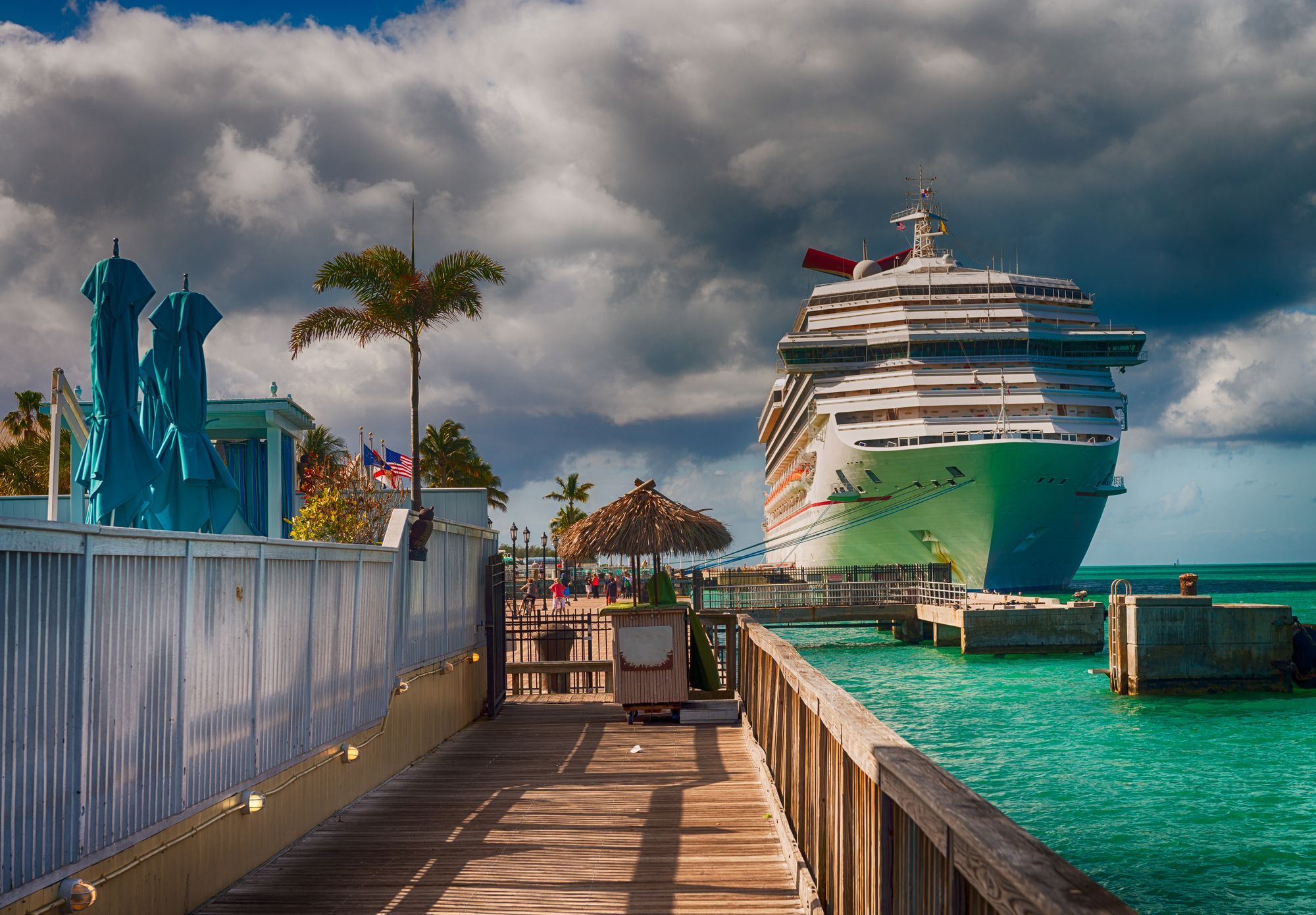 Stopover At The Key West Port Of Call
The port facilities in Key West are modern and well-maintained, with several ship berths and a terminal building that can accommodate multiple ships at the same time. Key West cruisers have access to a wide variety of activities and attractions while they are on the island. Visitors can also explore the island by renting bicycles, mopeds, or cars, or by taking a guided tour.
In addition, Key West features an extensive selection of dining establishments and nightlife venues, including a variety of bars, clubs, and concert halls. Shopping is another favorite pastime for cruise ship passengers, and there are a wide variety of souvenir shops, boutiques, and art galleries available to them.
Cruise lines that frequently stop in Key West include Carnival, Norwegian Cruise Line, and Holland America Line. While Royal Caribbean presently still runs limited cruises to Key West, visitors should note that due to a rising movement among Key West residents against daily swarms of cruise ship passengers that the island has restricted the number of passengers disembarking from large cruise ships to 1,300 daily. Because of this, Royal Caribbean plans to begin tapering off the number of cruises to Key West in the near future.
Larger ships also tend to dock at the deeper Navy's Outer Mole Pier. It is important to keep in mind that the weather in Key West can be difficult to predict, which can have an effect on cruise itineraries. Because of this, it is essential to check in with the cruise line before setting sail.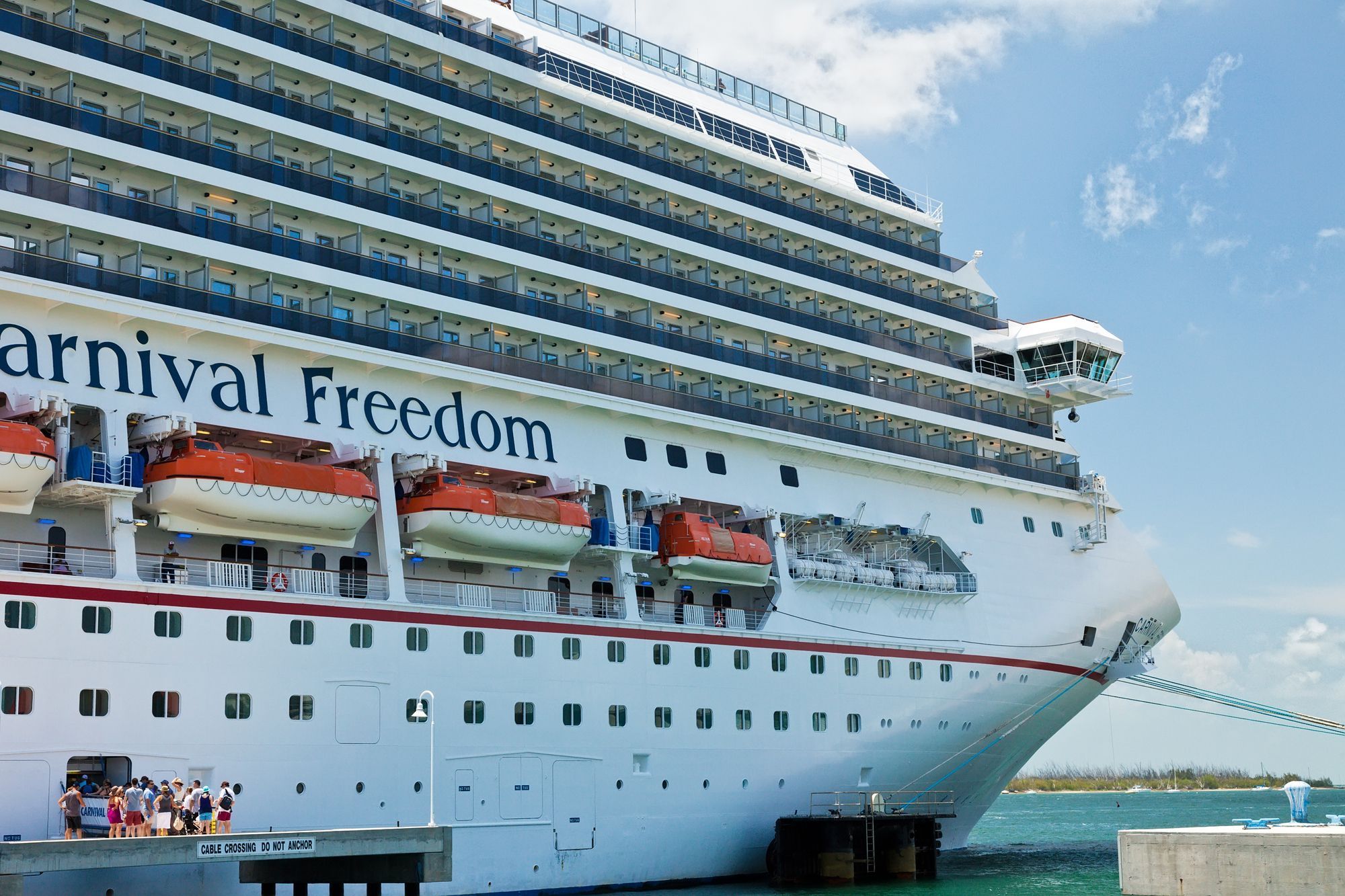 Come Ashore At Pier B
Pier B in Key West is both a cruise terminal and a port and is the point where many cruise passengers first experience the island. It is one of the most popular ports of call for cruise ships that are in town to visit Key West, and it features up-to-date facilities that are able to accommodate a number of ships at the same time.
In addition, there are multiple tour companies that depart from the pier, providing guests with the opportunity to explore the island and participate in a wide variety of activities. The terminal building located at Pier B provides a variety of amenities for guests, including:
Restrooms

A place to store baggage

Shops to purchase mementos and other items

Tour starting points

Walking access to many Key West points of interest
Cruise tourists who disembark at the Pier have convenient access to the island's wide variety of historic and well-known points of interest within walking distance. In addition, tourists can go for a stroll down Duval Street, which is considered the epicenter of Key West's nightlife and is home to a wide variety of nightclubs, restaurants, and bars.
This cruise port is situated in close proximity to a wide range of shopping and dining options in Mallory Square, as well as Old Town, making it possible for guests to easily explore the island on foot. Visitors will have access to a number of different modes of transportation when departing from this location.
It is important to keep in mind that cruise ships may not always dock at the Pier B cruise port. It is possible that some cruise lines may dock at other nearby locations. Check with your cruise line in order to obtain specific information regarding the location of the pier that is appropriate for your ship.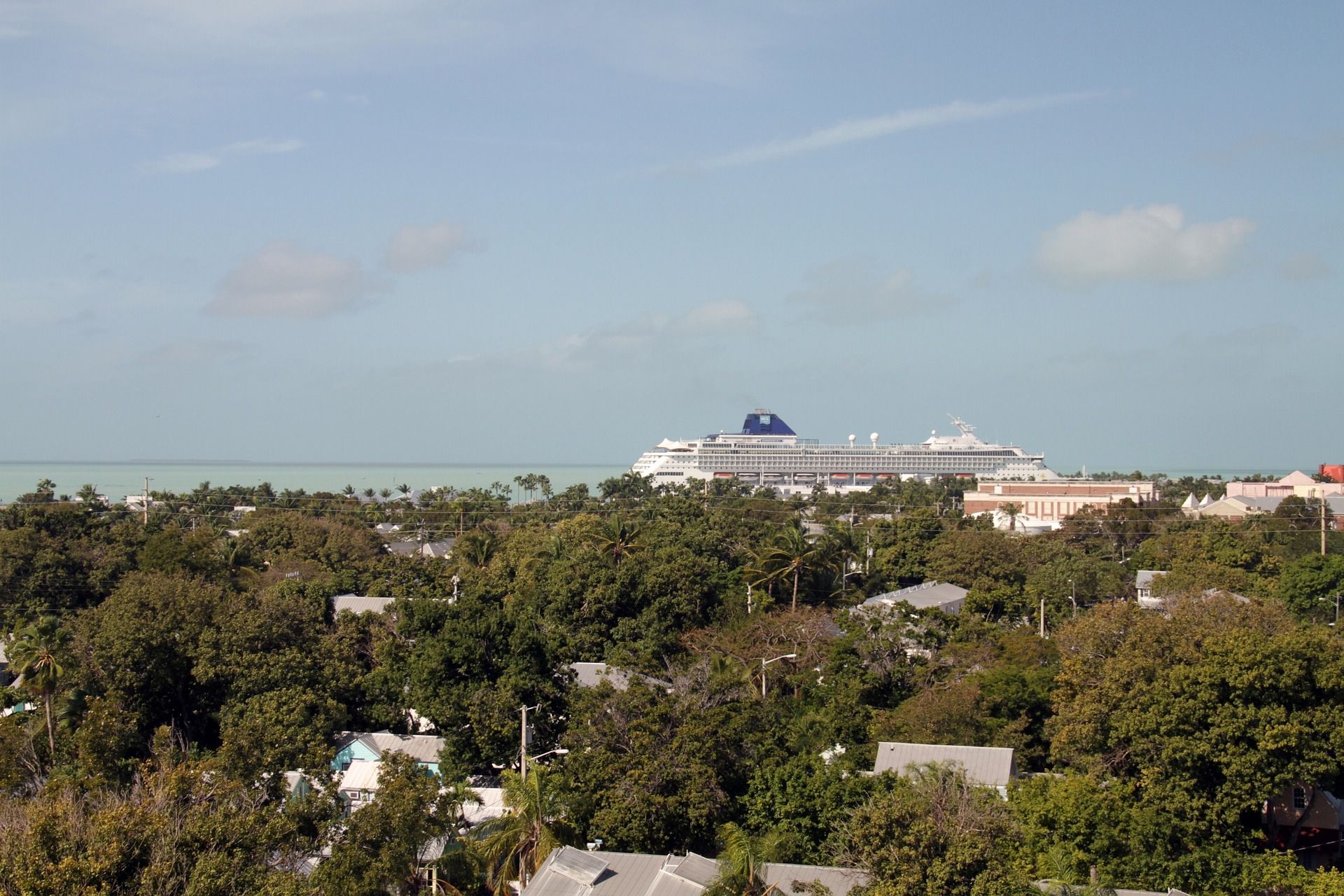 Find Traditional Or Unique Transportation
After arriving at the cruise port, vacationers will have a number of transportation choices available to them in order to get around the island. Transportation options to and from the port include:
Taxis

Shuttle buses

Bicycles, mopeds, or car rental

Tour companies that provide narrated excursions across the destination via trolley, bus, or even a Conch Tour Train

Keep Safety In Mind
Visiting Key West is not dangerous in and of itself. However, tourists are still urged to exercise caution for their own protection. Any tourist destination can attract unscrupulous individuals looking for the blissfully unaware visitor. When exploring the island, it is important for tourists to keep valuables hidden, not leave personal belongings unattended, and be aware of their surroundings at all times.
In addition, tourists should be aware of the intense heat and sun, and they should take appropriate precautions to avoid getting sunburned or becoming overheated.

Key West's Popular Attractions
Key West is home to a number of well-liked tourist destinations, some of the most famous in the Florida Keys. For those interested in the island's history, the Key West Lighthouse and the Mel Fisher Maritime Museum are must-see attractions.
The Southernmost Point Buoy is yet another well-liked tourist destination. This buoy is located at the southernmost tip of the United States' continental portion. Some other spots not to be missed are:
The Ernest Hemingway Home and Museum – Located in the house that the well-known author called home for more than a decade.

The Harry S. Truman Little White House – Used by President Harry S. Truman as his winter residence while he was in office, and was a favorite destination for many other presidents.

Several breathtaking beaches, including Smathers Beach and Higgs Beach

Fort Zachary Taylor State Park

Old Town Ghost Tour

The Butterfly and Nature Conservatory

The Audubon House

Key West Aquarium

Shipwreck Treasure Museum

Old Town Key West Historical District

Mallory Square Sunset Celebration

Daily boat rides and marine life sightseeing

Try Key West's Unique Food
Delicious seafood and refreshing tropical drinks are two of the island's most famous exports. Visitors can choose from a wide variety of restaurants, ranging from laid-back seafood shacks to upscale dining establishments, each of which serves a distinct style of food.
Fritters made with conch, lobster, and yellowtail snapper are just a few examples of well-liked seafood dishes. Some popular restaurants on the island include:
Blue Heaven

Cuban Coffee Queen

El Siboney

Cafe Marquesa

A & B Lobster House

Hot Tin Roof

Conch Republic Seafood Restaurant

Kermit's Key West Key Lime Shoppe

DJ's Clam Shack

Don't Miss The Island Nightlife
A significant portion of visitors come to Key West specifically to experience the city's vibrant nightlife. The island is home to a number of bars, clubs, and music venues, providing a selection of different opportunities for entertainment.
Live music, comedy shows, and dance clubs are all available for guests to enjoy during their stay. In Key West, the majority of the city's bars, clubs, and restaurants can be found along Duval Street, which is considered to be the epicenter of the city's nightlife.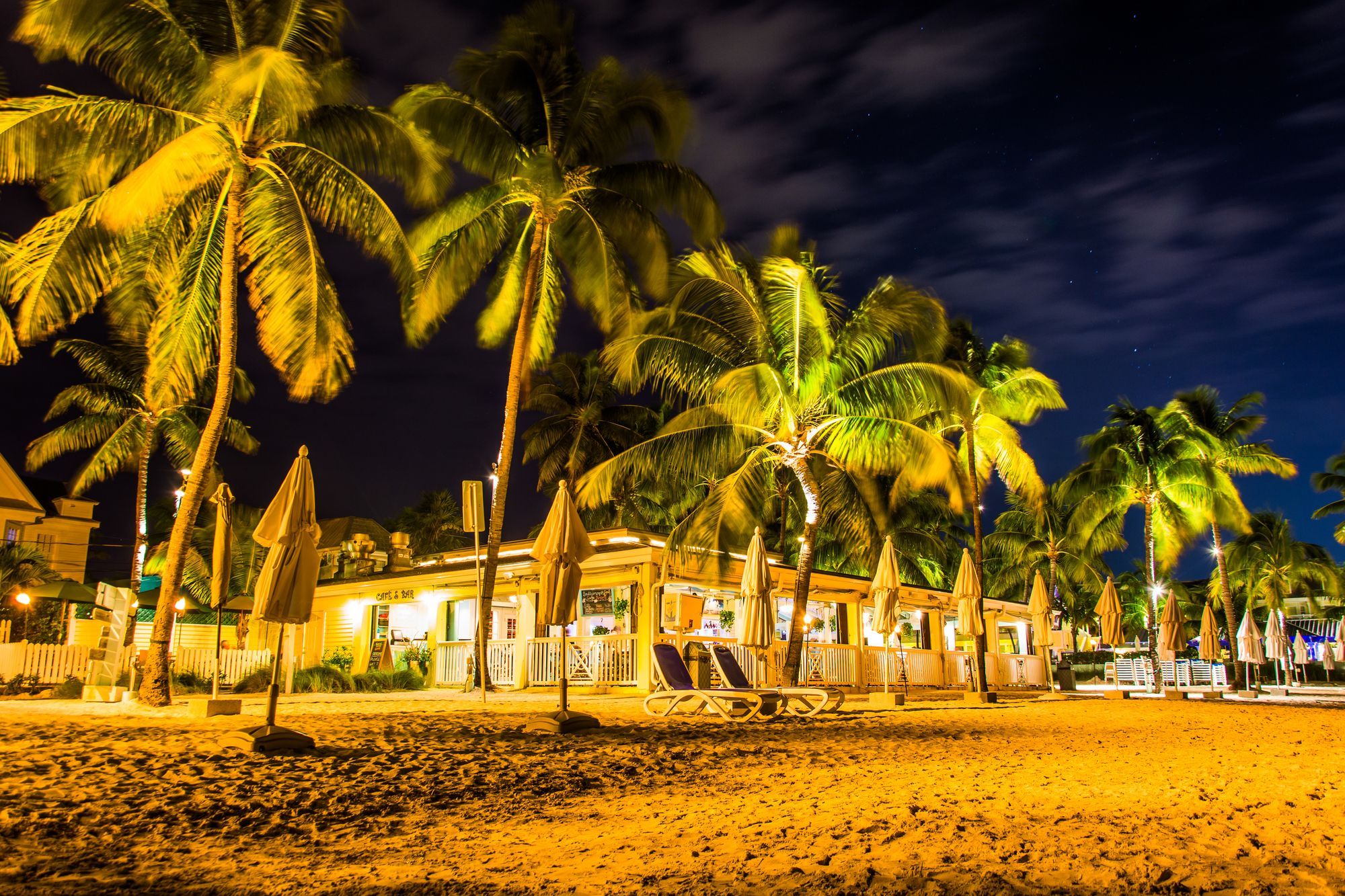 Try A Little Retail Therapy
Shopping is another popular activity in Key West, particularly in the area surrounding the well-known Mallory Square. Along the tree-lined streets of Key West, tourists will find a diverse selection of art galleries, gift shops, and boutiques to peruse during their stay. Local artwork, handmade crafts, and island-themed clothing are among the most popular items available for purchase.
At the Key West Farmers Market, which takes place every Wednesday and Saturday, vacationers can choose from a wide selection of locally caught seafood and fresh produce.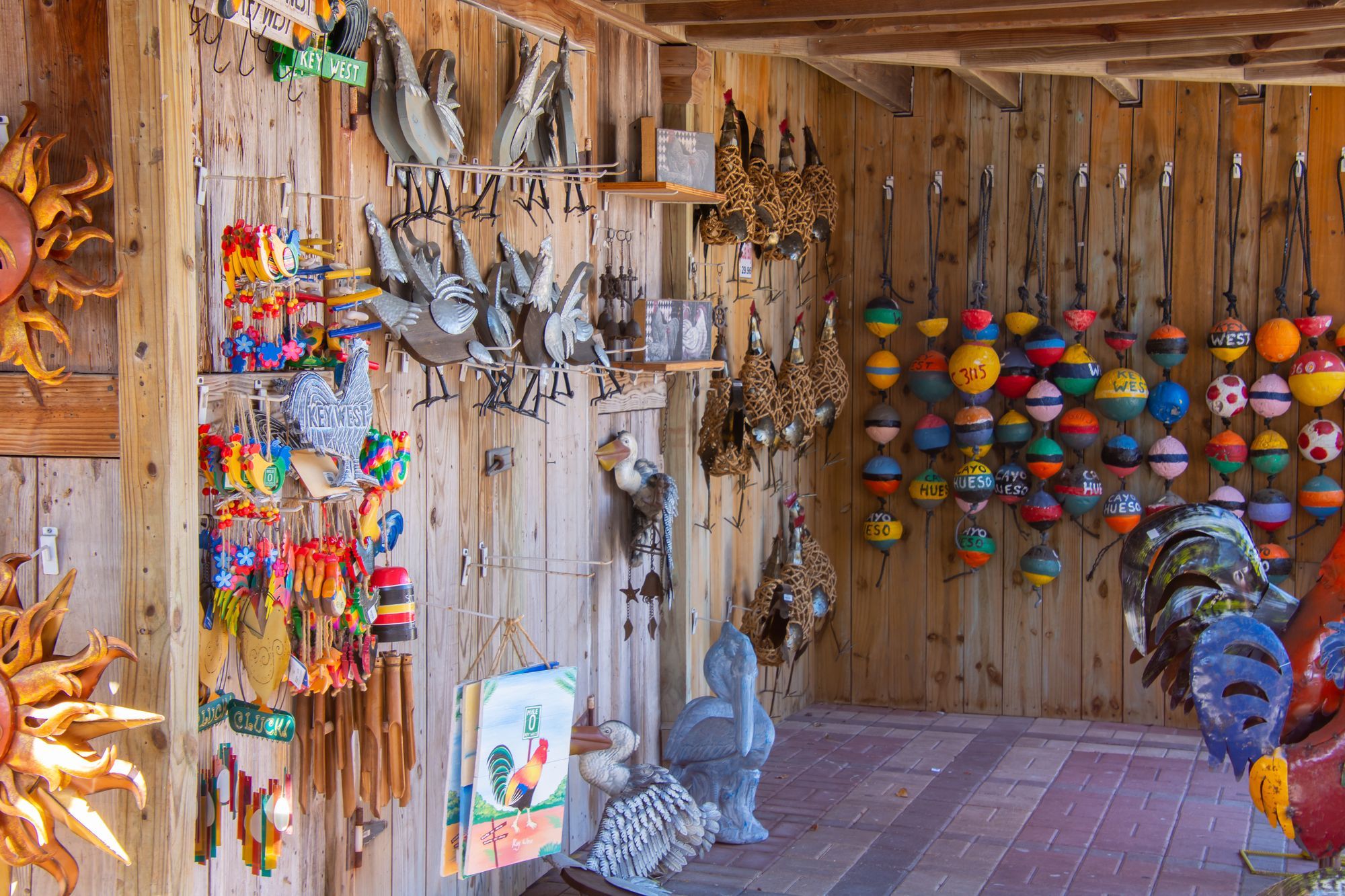 Watch The Weather
Warm temperatures can be expected throughout the year due to the island's tropical climate. Temperatures that reach into the mid-90s are typical from June through September, which are also the warmest months. Temperatures in the middle of the 70s can be expected from December through March, which are the cooler months.
When planning a trip to the island, travelers should keep in mind that the entire island can be affected by hurricanes and other types of tropical storms in the later part of the summer. As a result, it is important to check the weather forecast before making travel arrangements.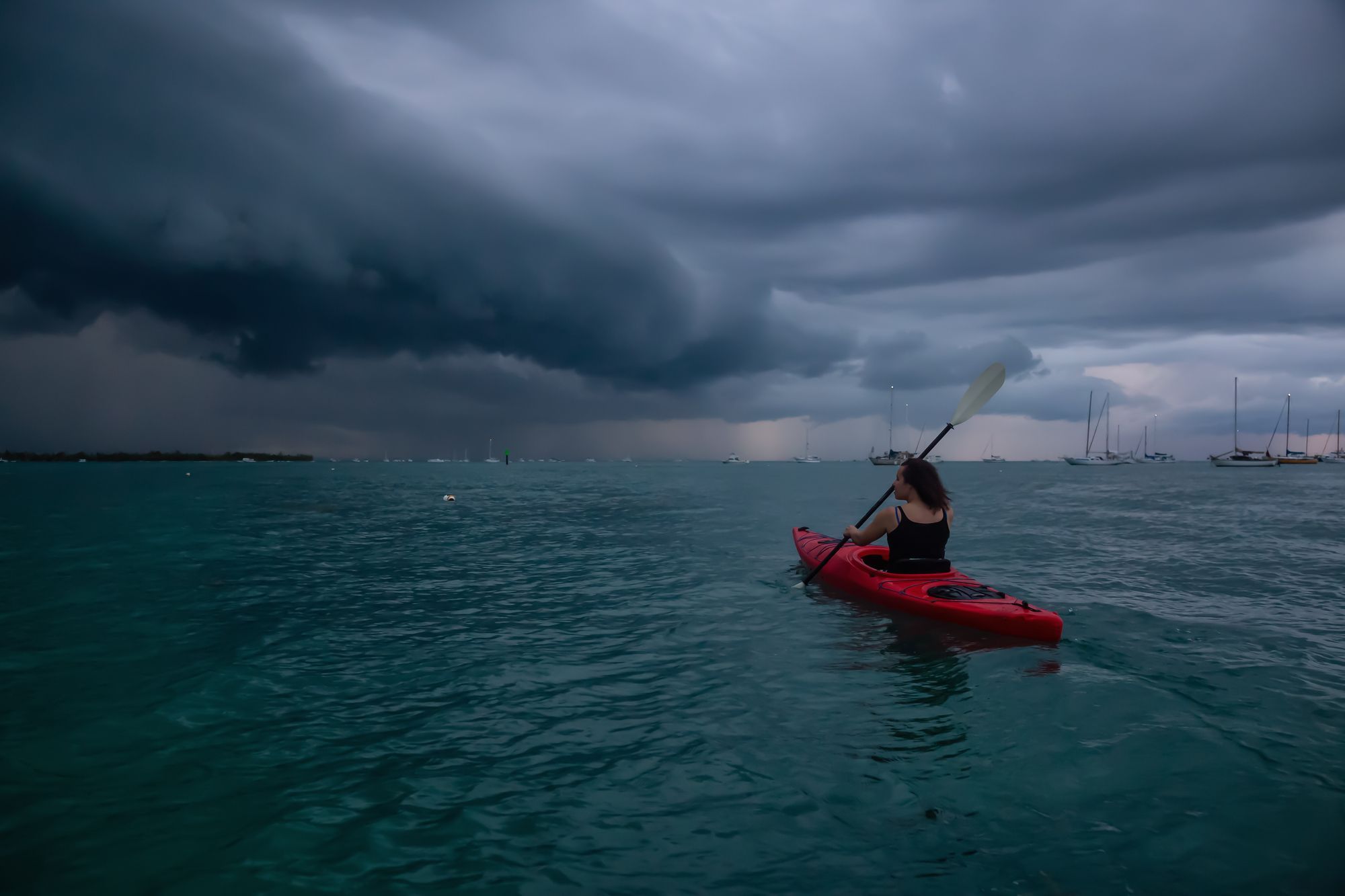 Try A Guided Tour!
Visitors to the island frequently participate in guided Key West Paddle tours as an enjoyable activity. Visitors will have the opportunity to explore the stunning waters surrounding Key West on their own personal watercraft while participating in these unique tours.
In most cases, guided paddle tours consist of a brief lesson in either kayaking or paddleboarding, in addition to a tour of the island's various waterways and mangrove ecosystems with experienced guides and instructors.
Visitors have a good chance of spotting a wide variety of marine life, including manatees, dolphins, sea turtles, and many different species of tropical fish. Along the way, the tour guides will also provide commentary on the places of historical and ecological significance. Most of the time, the tours are open to people of all skill levels, from beginners to experts.
The natural splendor of Key West can best be appreciated on paddle tours, which also offer the added benefit of providing a good workout. Visitors are able to experience the natural beauty of the island from a new vantage point while on a Key West night kayak tour, which is a novel and exciting way to explore the island.
Nighttime kayak excursions are available for the adventurous, but for those traveling with children, a boat trip out to the sandbars is worth it. With crystal clear, yet shallow waters, the sandbars are perfect for youngsters looking to frolic in the waves safely with fewer crowds than the beaches. Included in the 3-hour sandbar hopping tours out to the Snipe Point are an inflatable dock, masks with snorkels, water toys, and a stocked cooler with drinks.
Book your nighttime kayak tour or a daytime sandbar trip while ashore for the day from your cruise ship!

All Aboard!
In conclusion, Key West Florida is a popular cruise destination that is well-known for its tropical climate, beautiful beaches, and vibrant nightlife. There is plenty to do in Key West, even for cruise passengers who disembark for the day.
Visitors have access to a number of different modes of transportation, can visit a diverse range of tourist attractions, delight in delectable seafood and refreshing tropical drinks, and make the most of the shopping and nightlife opportunities in Mallory Square and Duval Street.
Make sure to book your shore excursions, sandbar trips, boat tours, night kayak tours, and restaurant reservations as soon as possible if you are planning a trip to this southernmost city in the near future.