Let me guess you want to experience this tropical paradise, but you can't figure out how to get around Key West to fully explore all its hidden gems?
Worry not because we've got you covered!
A tour we think you'll love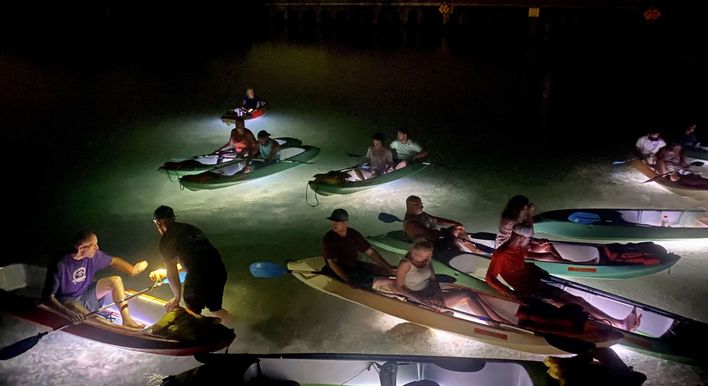 Night Kayak Guided Tour
From $60
View tour
Whether you prefer the freedom of a private car, the affordability of a bus, the simplicity of walking, or the charm of a bicycle, there are plenty of commute options in the Florida Keys that are perfect for you.
So, grab your map, and let's dive into the best ways to get around Key West with little or no hassle!
Where Is Key West?
Key West is a captivating island on the southernmost point of the United States.
Nestled in the enchanting archipelago of Florida Keys, the island happens to be much closer to Cuba than to mainland Florida.
Here you'll find a unique blend of Caribbean influences, stunning natural beauty, and historical landmarks.
What Is Key West Known For?
Key West offers the most idyllic beaches, lively nightlife, delicious cuisine, and colorful architecture.
So, whether you stroll along Duval Street or catch a breathtaking sunset at Mallory Square, the most popular sights in Key West will make for an epic getaway.
Leave alone exploring quaint streets and catching beautiful sunsets. Have you ever gone for a night kayaking guided tour on calm crystal waters?
The island's stunning shoreline will make for a one-of-a-kind nighttime magical adventure. Get to see and learn about nocturnal marine life in Key West and let the critters give you jitters on the most exciting boat tour!
How To Get To Key West
There are different transportation options available for getting to Key West from mainland Florida.
If you prefer air travel, you can book a flight to the Key West International Airport. From here, you can easily access different services to provide transportation to reach your final destination.
For a road warrior, you should take the scenic Overseas Highway for a leisurely cruise. Just make sure you put on some sunscreen before you embark on your top-down coast.
Another way you can get to Key West is by sea. For years the only way people could access "Bone Island" was by sea. So don't hesitate to take a ferry, boat, or yacht to the tropical island.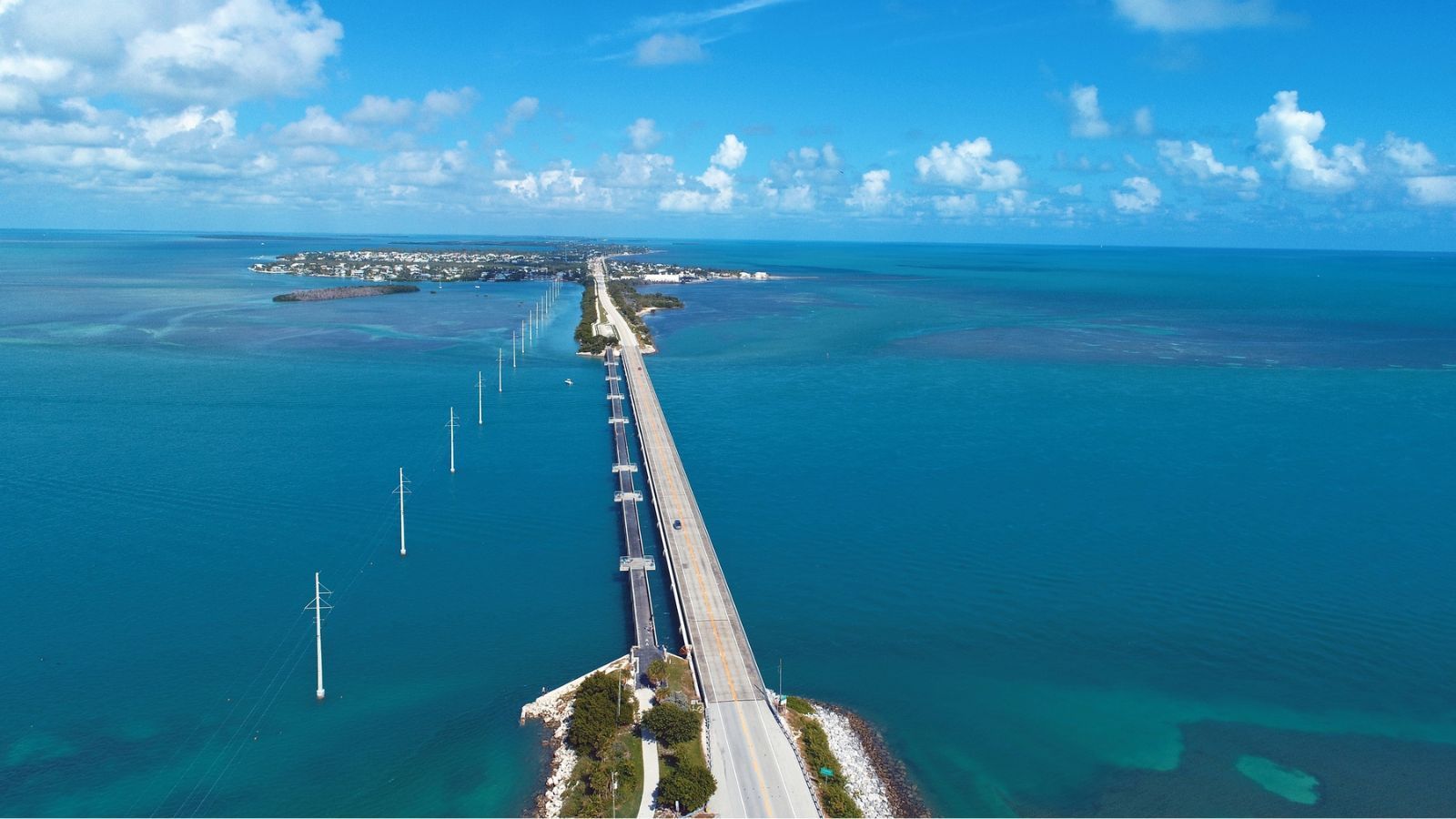 How Do I Get Around Keys West? 7 Best Ways To Explore Key West
Figuring out how to get around Key West is one of the most essential aspects of your trip. Luckily, we know the best ways, tips, and tricks of transportation on the island.
Whether you want to get around Key West driving a car, riding a bicycle, taking the bus, or simply walking, we have all the details below:
1) Try Walking
When it comes to getting around in Key West, nothing will beat exploring the laid-back island, than on your own two feet.
Yes, a car might be nice, but in this charming town, you should opt for walking rather than driving.
Why? The streets of Key West are always bustling with people so if you don't want to experience road rage on your vacation, you best stick to your heels.
Whether you want to go partying on Duval Street or for the sunset celebration at Mallory Square, you'll have a breeze moving around Key West.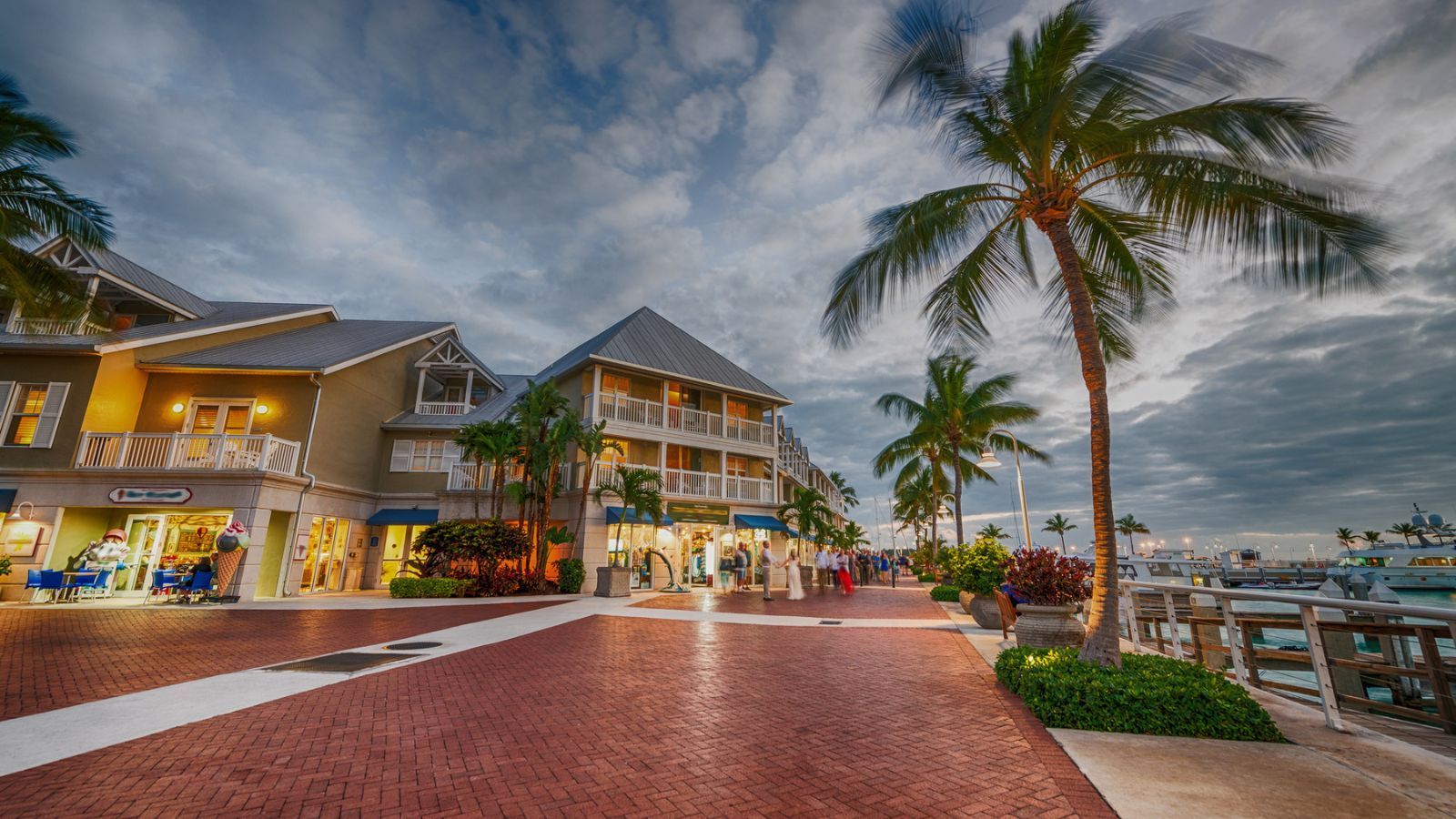 2) Rent A Bike Or A Scooter
Riding a bike has the perfect balance of convenience and exploration when getting around in Key West.
Navigating its endearing streets on a bike will allow you to cover more ground than walking.
There are several rental companies around Key West offering bikes for all ages and durations. So, you won't struggle to land the perfect two-wheeled companion.
Another fun alternative to explore Key West apart from renting a bike? How about renting a scooter?
With an e-scooter, you can effortlessly zip through the charming streets and enjoy the islands' sights and sounds.
Unlike a bicycle, an e-scooter offers more speed and agility for getting around Key West.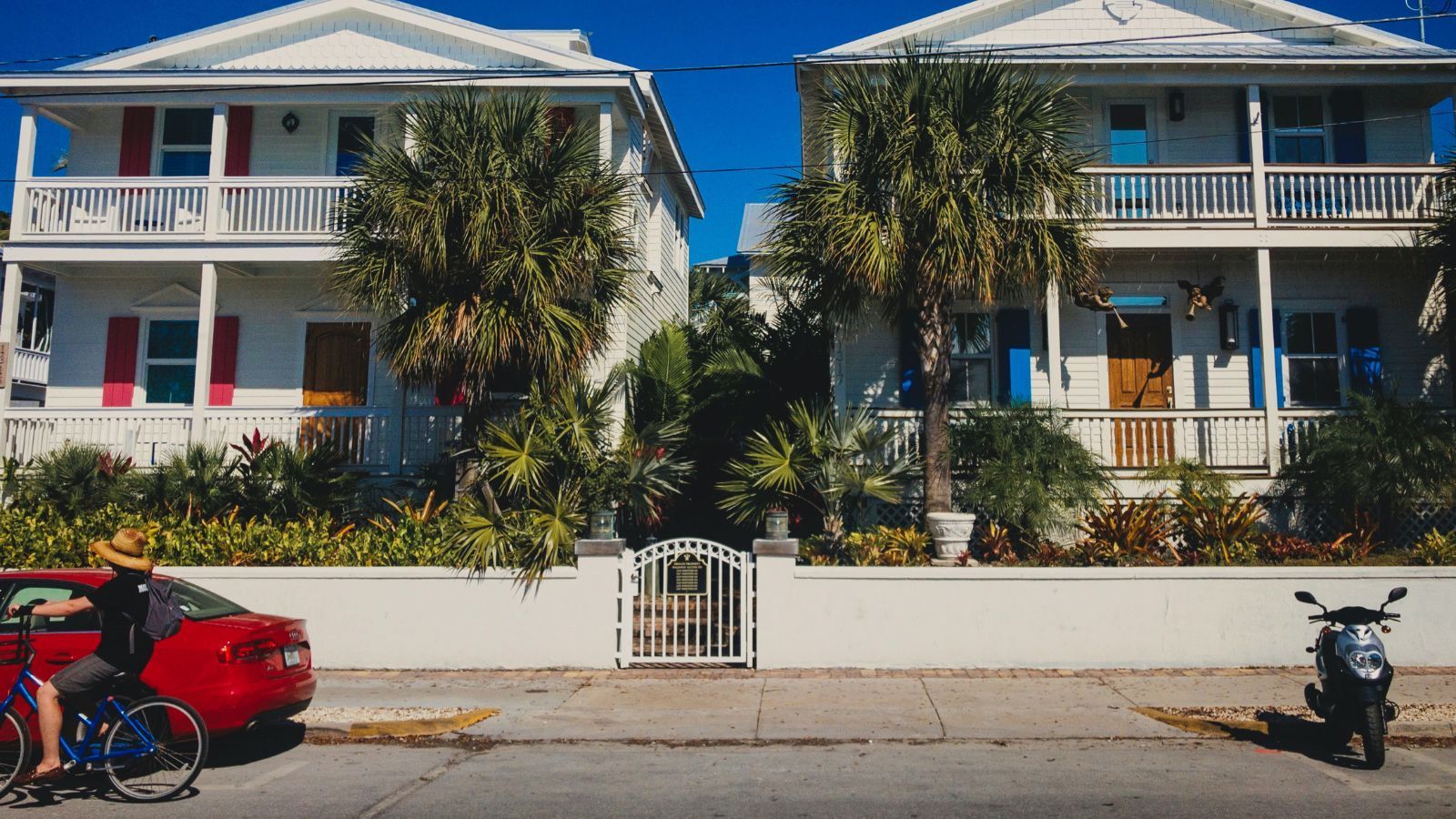 3) Hop-On Old Town Trolley
At the height of convenience of getting around Key West is hoping on the Old Town Trolley.
With the iconic hop-on-hop-off tour, you can sit back and relax as you explore popular sights and attractions around Key West.
The freedom to board or alight at designated spots makes this option top tier. You'll have a breeze exploring attractions that pique your interest.
You can discover the vibrant art scene at the Key West Museum of Art and History, dance at Duval Street, or eat at the Historic Seaport, the trolley is your designated carriage!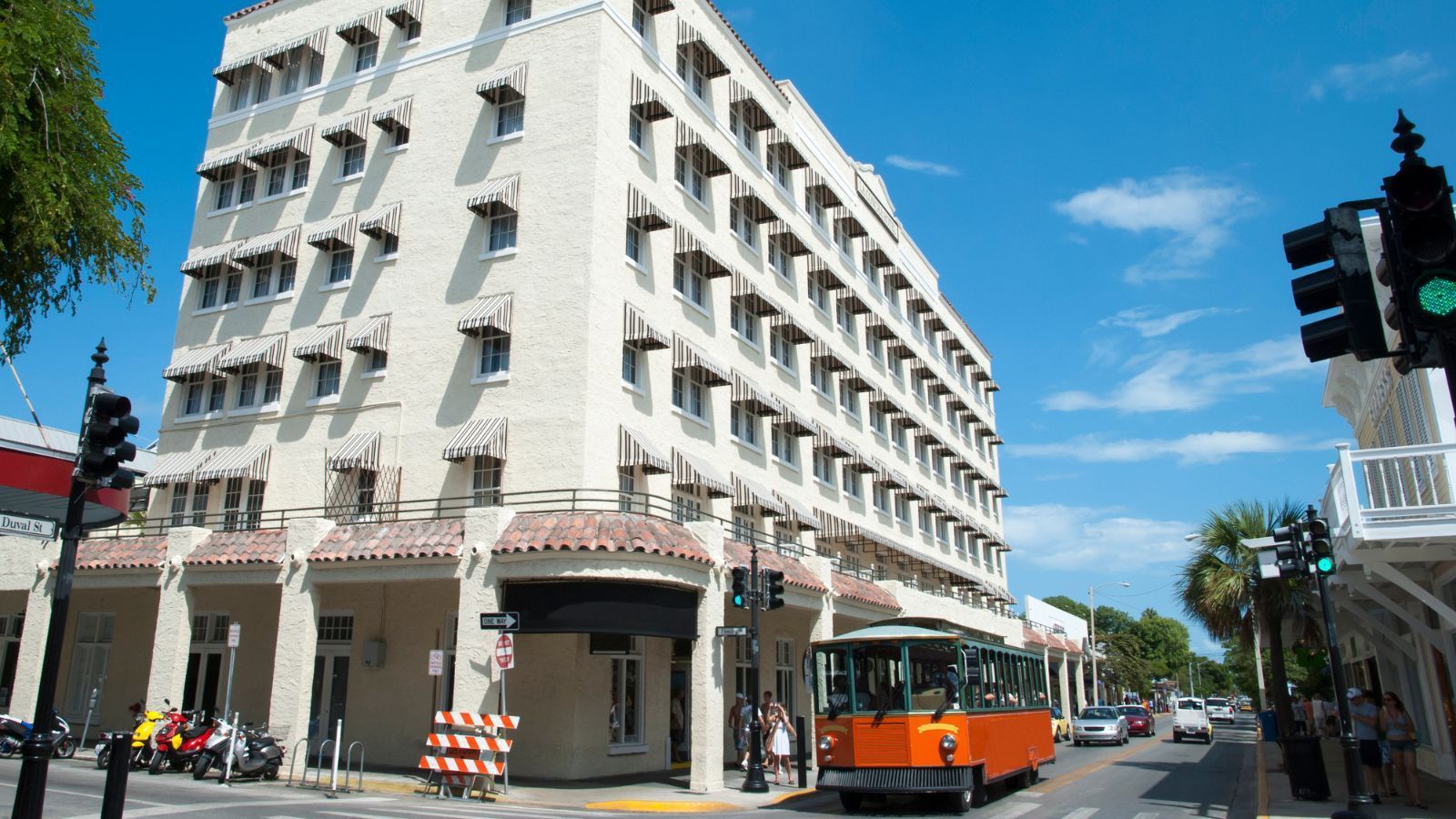 4) Request A Taxi Or Rideshare
If you prefer the comfort of a private car or the convenience of being picked up at your location, taxis, and rideshares are excellent options to get around Key West.
No need to worry about parking or navigating unfamiliar roads around Key West. Sit back, relax, and take in the scenic views as you are driven around this beautiful island.
You'll easily find a taxi near a bar or airport ready to whisk you away. But if you want to save some coins, just request an Uber or Lyft, which services the island.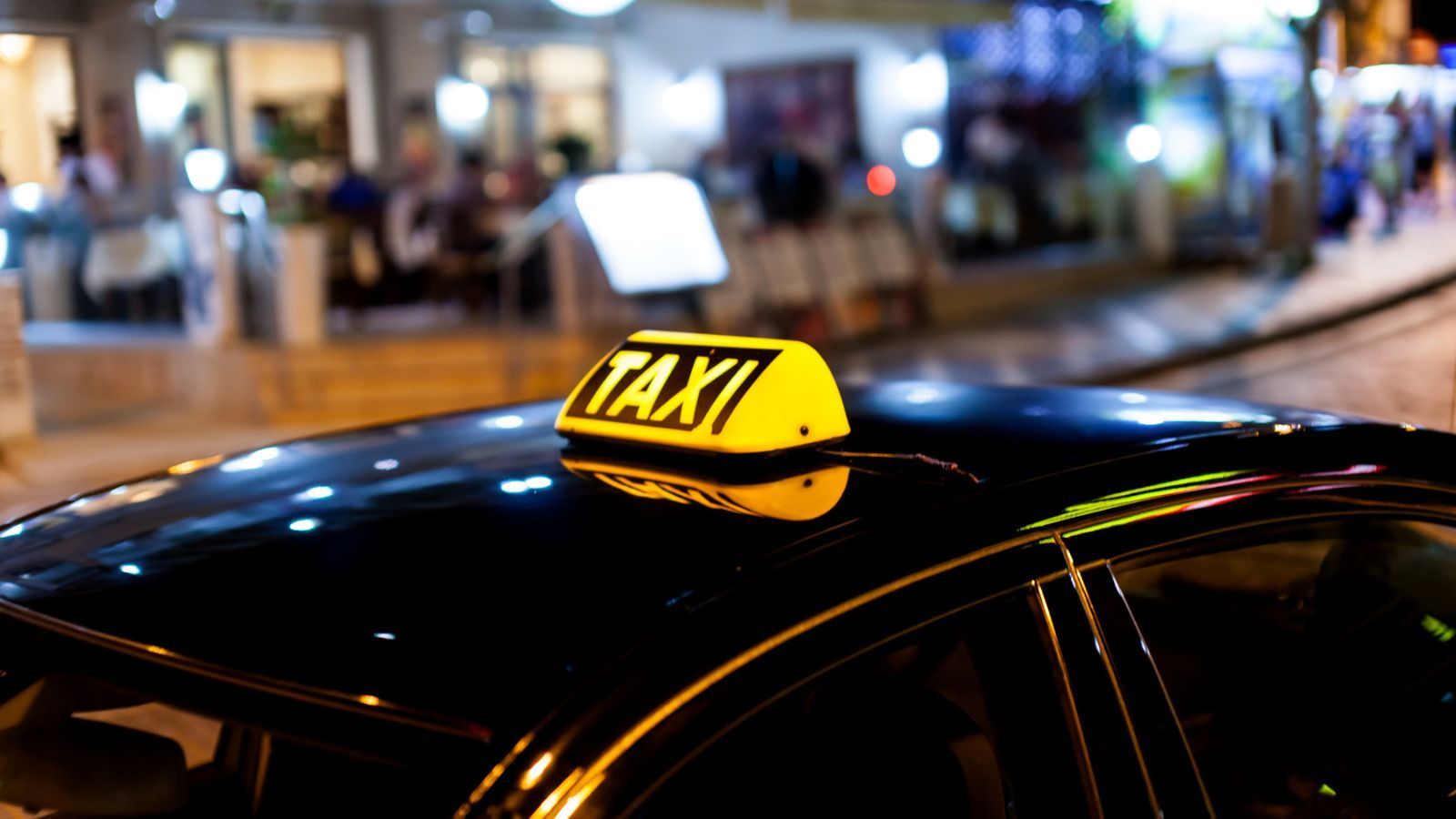 5) Go For The Free Duval Loop Bus
If you are on a budget and you still want to make your trip to Key West phenomenal, how about you hop on the bus?
Key West Bus Service offers a free bus service with 18 popular destination stops! And the best part is you can access its services 24 hours a day.
You have probably heard of the free service coined 'Duval Loop'. It runs from the City's park and goes all the way to Fleming.
So, if you want to avoid hefty parking fees and the hassle of traffic, the Duval Loop will provide you with the best experience exploring the galleries, gift shops, and theatres.
6) Book A Boat Tour
For a scenic and convenient way to get around Key West, go for a boat.
Cruise across the sparkling waters, feeling the gentle ocean breeze on your face as you enjoy the panoramic ocean views.
Keep an eye out for major attractions along the way.
7) Go For Car Rentals
A convenient and eco-friendly way to get around Key West is by using an electric car.
With an increase in the popularity of electric cars, you will find plenty of car rental companies in Key West offering electric car rentals.
So, if you are a conscious traveler, you can still enjoy the freedom of exploring Key West while still maintaining your carbon footprint at a low.
With charging stations conveniently placed around Key West, your electric car will have sufficient power for your entire adventure. So get a taste of the charming streets of the Old Town area and the modern restaurants of New Town consciously!
Conclusion
As you've noted, there are several best ways to get around Key West. From strolling along the north side of Key West, renting a car to the Southernmost Point, or riding your bike to New Town, Key West has endless transport options to offer. It all depends on your preference and pockets.
As you choose the best commute when visiting Key West, make sure you have exciting activities lined up for a memorable trip. One of the most popular things to do in Key West is the Key West Sandbar Trip. A one-of-a-kind experience to immerse yourself in nature's artistry. Get your postcard-perfect experience on different sandbars!