Key West remains one of the United State's most popular destinations. It is the southernmost point of the country and the closest you can get to the Caribbean without leaving the continental U.S. With its all-year-round summer temperatures, soft sandy beaches, clear blue waters, pristine mangroves, and a ton of personality, Key West is a place to certainly put on your travel bucket list.
The month of October in Key West is one of the best times of the year to visit. During the entire month, the weather is comfortable, the water is crystal clear, and you can celebrate at Fantasy Fest towards the end of the month. Let's explore other things you can do in Key West in October to have a wonderful time.
A tour we think you'll love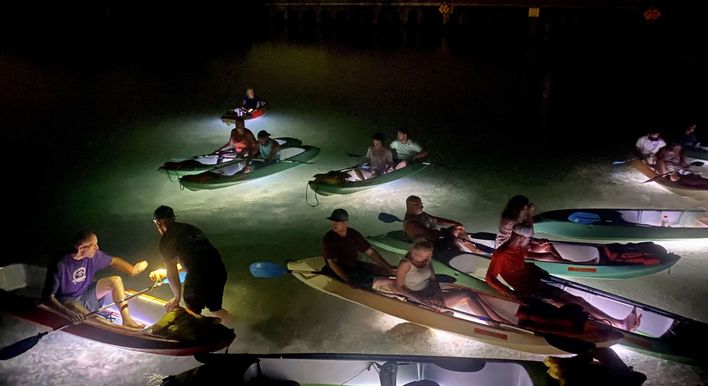 Night Kayak Guided Tour
From $60
View tour
Our team at Night Kayak Key West is one of the most trusted local tour operators. We provide unique excursions to fill your itinerary during both days and evenings. Our knowledgeable tour guides take you through all the hidden nooks that you wouldn't be able to discover on your own. Book your tour with us and experience the best the region has to offer.
Things To Do In Key West In October
Is October a good time to visit Key West? Oh yeah, baby! When planning a trip to Key West, it is worth considering the month of October. Here's why:
Celebrate At The Bahama Village Goombay Festival
During October, you can enjoy one of Key West's favorite celebrations, the Bahama Village Goombay Festival. At this popular festival, you can eat delicious food, shop from local vendors, and listen to local music in a family-friendly atmosphere that honors Bahamian heritage.
On October 20th, the opening ceremony kicks off the fun events and street fairs, which also marks the start of the famous annual Fantasy Fest.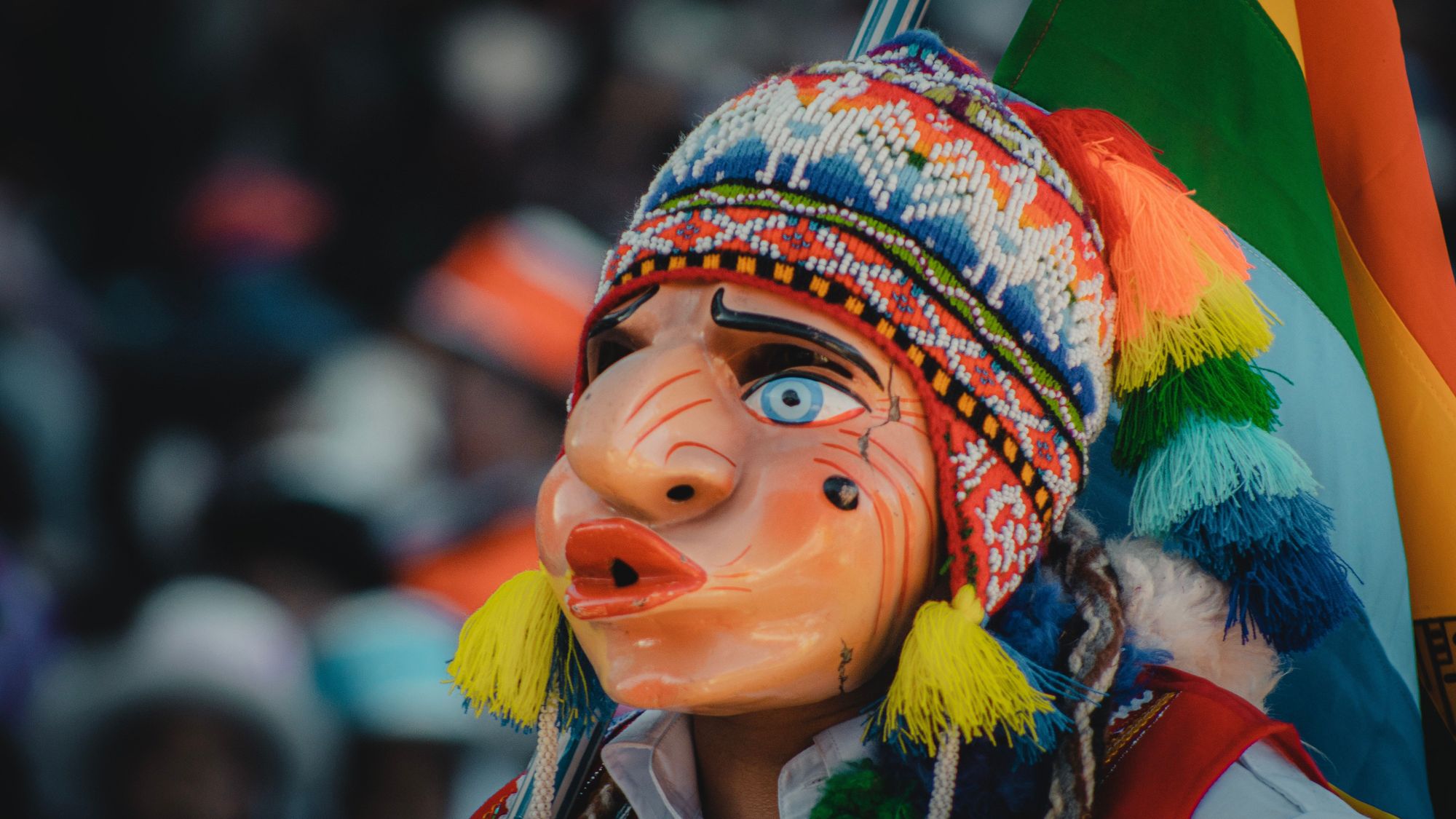 Get Wild At The Numerous Events Of Annual Fantasy Fest
Key West's annual Fantasy Fest has been compared to the grand parade of Rio de Janeiro's Carnaval or New Orlean's Madri Gras. This popular event is a 10-day October celebration in Florida filled with costumes, parades, pool parties, marching groups, neighborhood events, music, and much more.
Come and let your imagination and creativity flow. Although it is geared towards adults, there are also many family-friendly events and street fairs. Fantasy Fest is a perfect event for partying in one of the country's most relaxed island atmospheres.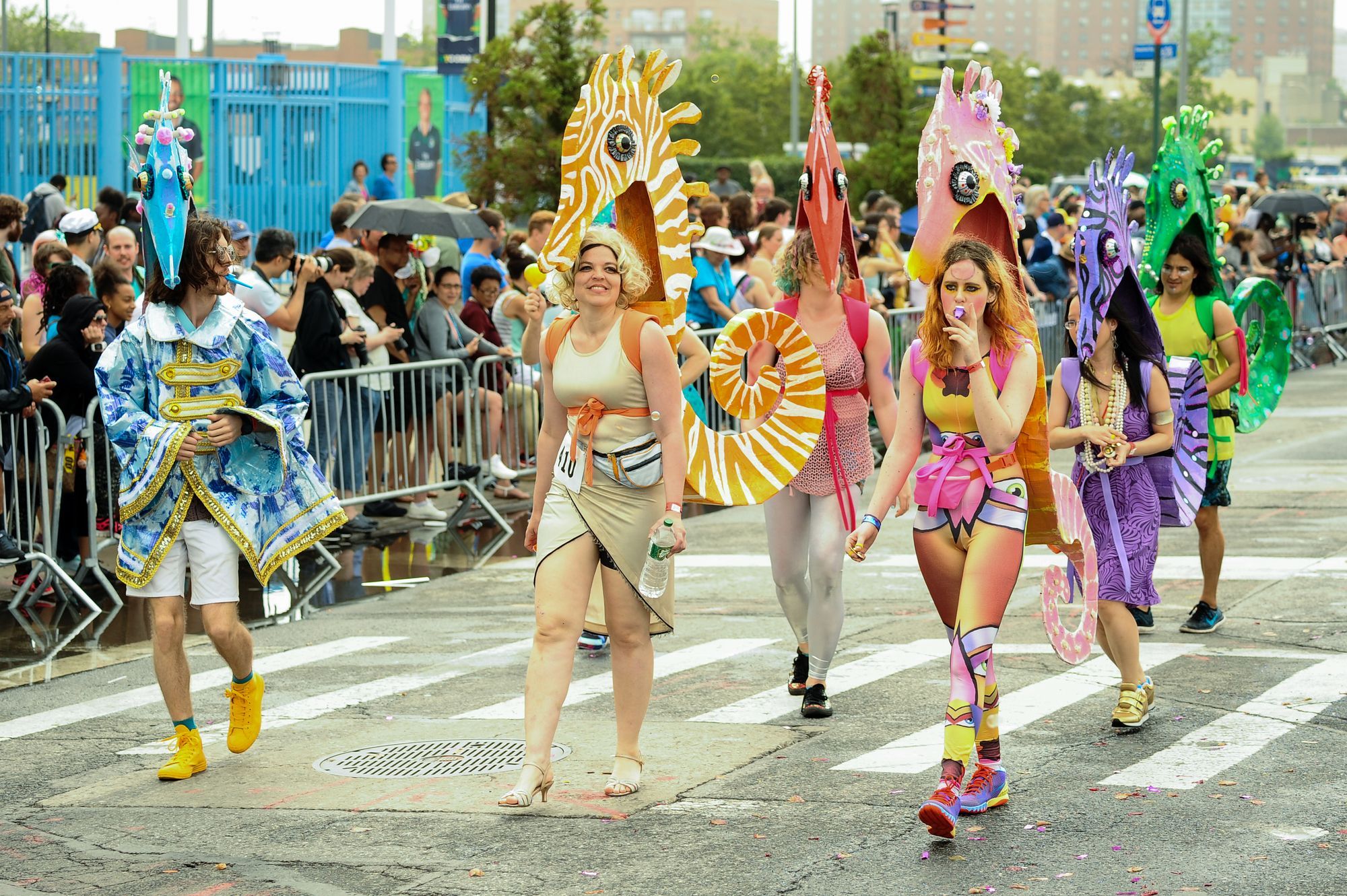 Explore Nature At An October Night Kayak Guided Tour
In Key West, your vacation evenings can be filled with other fun exciting activities other than the party scene. With our local guides, you can enjoy a fully guided tour by knowledgeable captains where you may catch a glimpse of nocturnal marine life in a single or double-lighted glass bottom kayak. It is a magical adventure for the whole family.
You'll be gliding through the narrow mangrove tunnels in the dark, where your guide will point out different wild species. It is also a great way to have a romantic October evening out with your sweetie. For 90 minutes, you will enjoy a safe and well-planned tour that departs from Marriott Beachside Marina.
Here are some things you should know about this adventurous marine evening tour:
For groups up to 18, a minimum of 6 participants

Guided tours in English

Complimentary garage parking

For people 4 years old and older

Weight capacity for single kayak 250lbs, double kayak 350lbs

Suggested clothing is shorts and T-shirts

Bug spray is not permitted to protect the ecosystem

Locked dock-box available to store valuables

No alcohol allowed

Full refund with a minimum 24-hour notice
Book your Night Kayaking Tour early to schedule the most convenient date on your trip!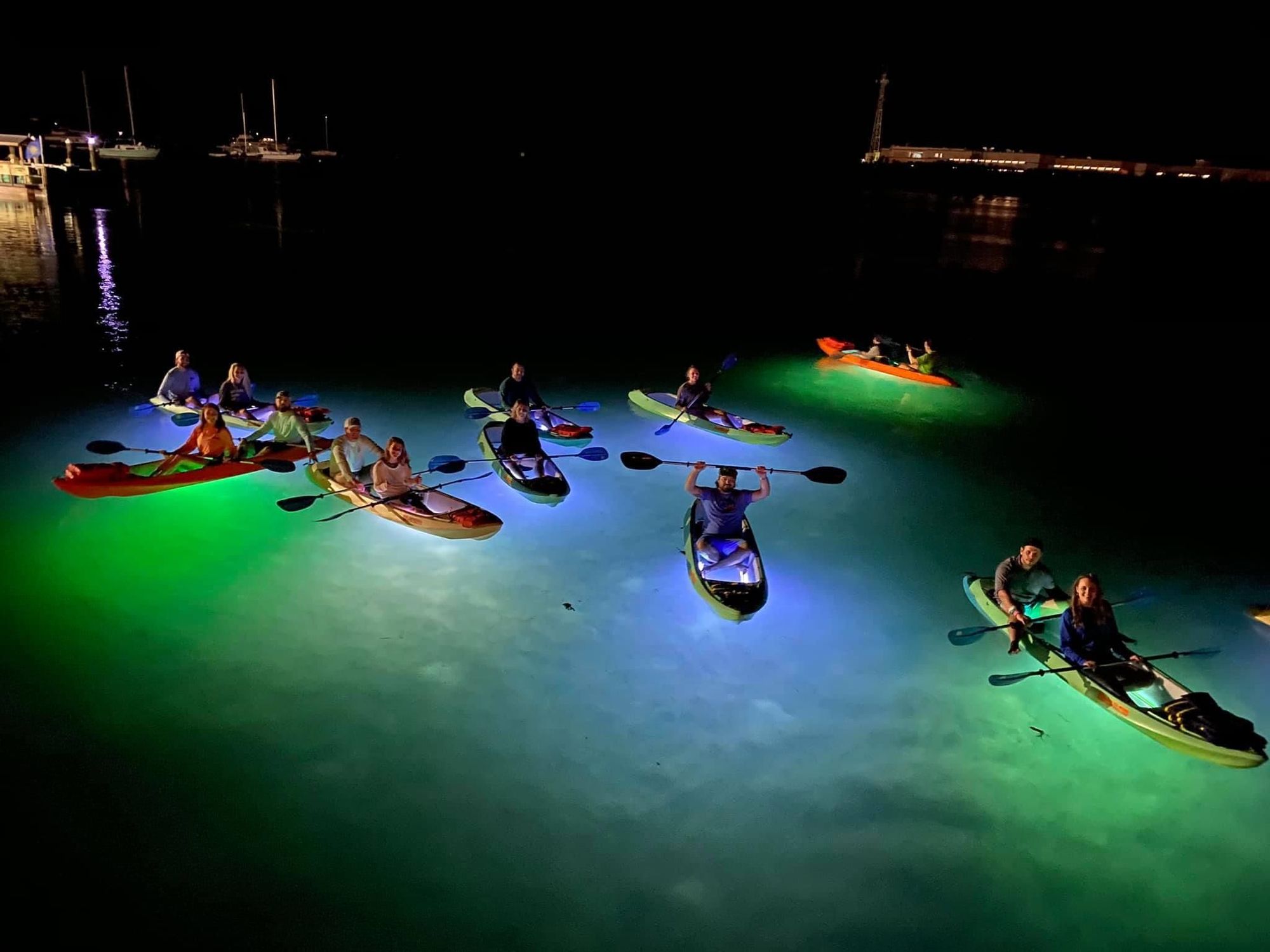 The Monroe County Sheriff's Office Children's Animal Farm
For a fun time with the entire family, visit animals at the Sheriff's Office Animal Farm. You can see traditional farm animals as well as exotic animals. Take pictures with miniature horses, rabbits, pigs, sloths, lemurs, and alpacas. It is a place where you can see tropical birds of the region including peacocks.
The farm has been around since 1994 and has continued a tradition for local and vacationing families that come to see the animals. It's a great way to unwind with nature and create a diverse itinerary during your visit.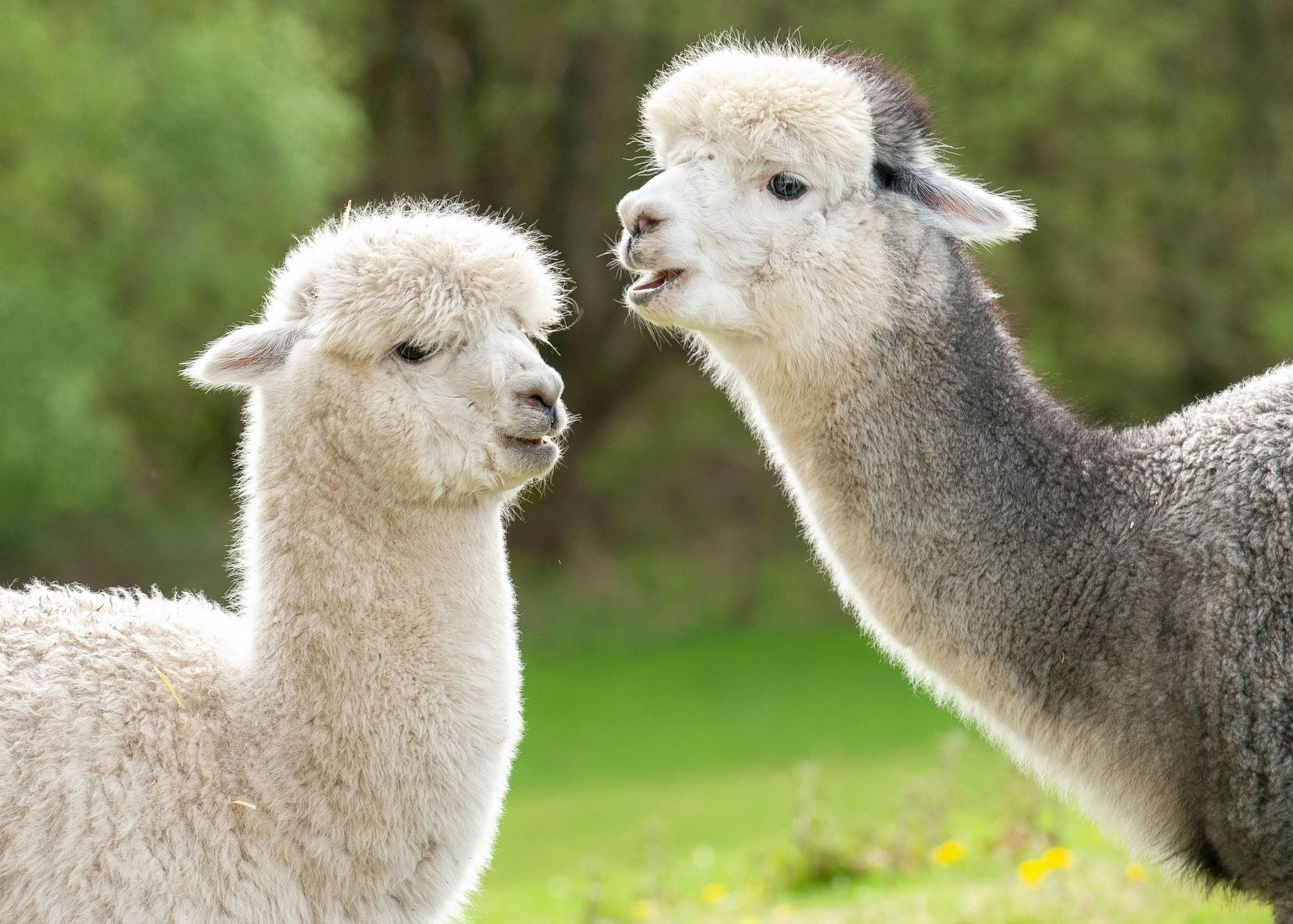 Key West Zombie Bike Ride
For an active exhilarating four-mile adventure, come to the Key West Zombie Bike Ride where you will feel like you're in Michael Jackson's Thriller video. This epic spectacle of bike-riding enthusiasts is police escorted and organized down Highway US1 to Duval Street. After the ride, you can enjoy all the festivities available at October ZombieFest.
It's a day where thousands of people dress up in scary costumes and have a fun ride along some of Key West's most popular spots. You won't want to miss this unique ride in Key West!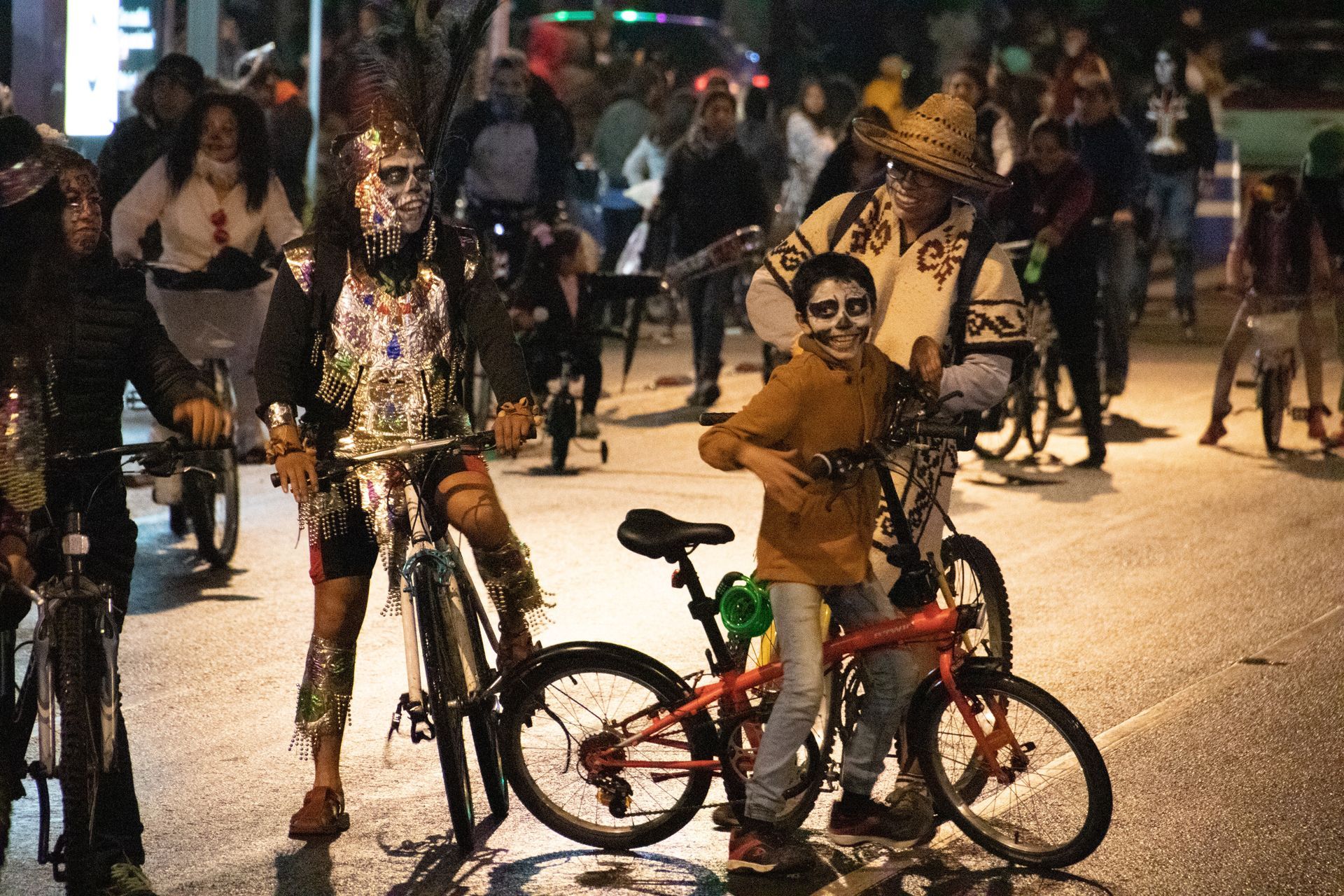 Other Things To Do In Key West
There's a little bit of everything for all tastes when visiting Key West. This tropical paradise is perfect for nature and music lovers alike. The city is filled with opportunities to spend a day boating, fishing, snorkeling, and seeing North America's only living coral reef.
Don't miss other attractions such as:
Ernest Hemingway's Home and Museum

Harry S. Truman Little White House

Fort East Martello Museum

West Martello Tower

Duval Street walking and shopping tour

Key West Butterfly and Nature Conservatory

Key West Sunset Celebration at Mallory Square

America's Southernmost Point Buoy

Mel Fisher Maritime Museum

Historic North Roosevelt Blvd
For those that seek to see Key West marine life, sandbar trips are a unique way to experience the sea. For evening adventures on the water, consider two nights on an evening guided Key West tour with us at Night Kayak Key West.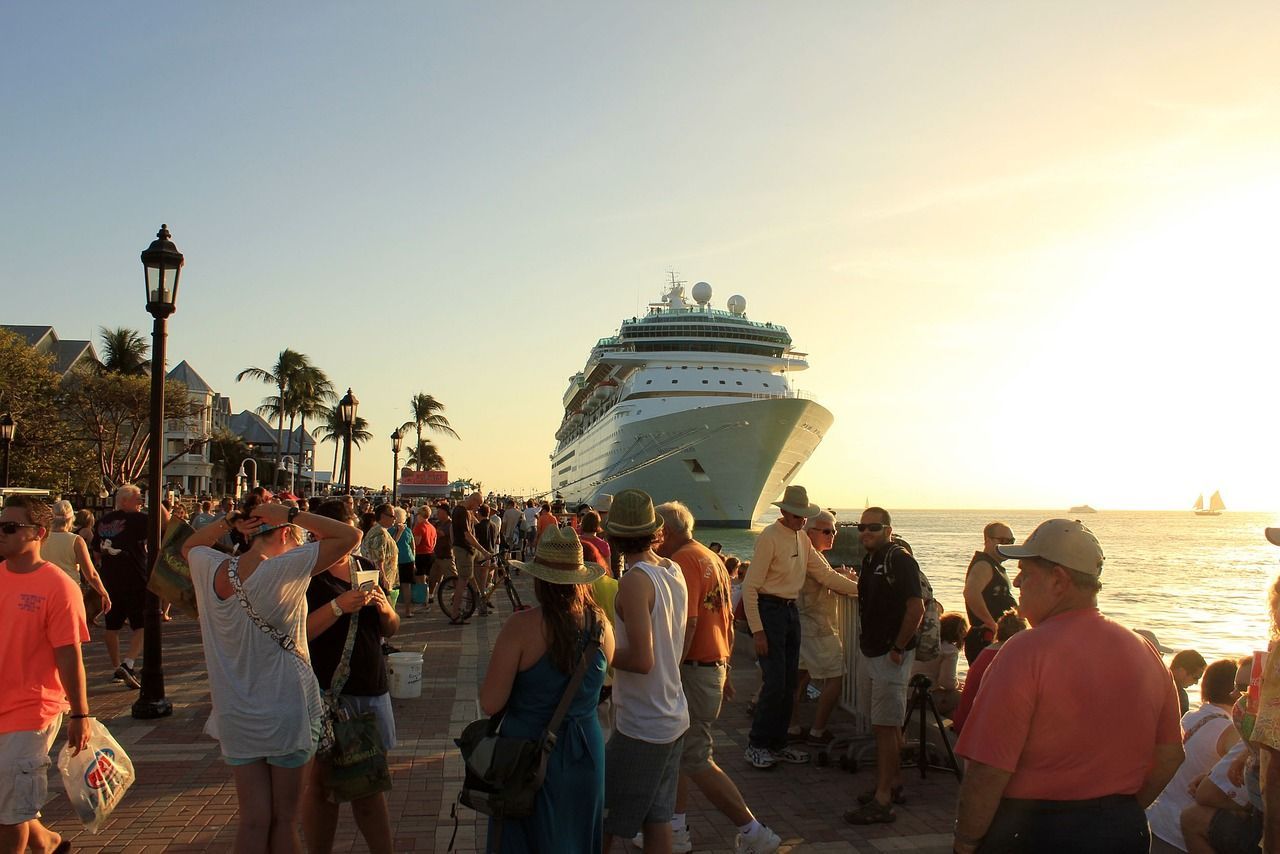 Tips When Visiting Key West
If you have never visited Key West, there are some tips you should keep in mind to make the most out of your trip.
Arriving To The Island
Although you can fly into Key West's international airport, one of the best ways to arrive is by car. For a road trip experience you won't forget, it is recommended that you fly into a South Florida city such as Miami or Fort Lauderdale and rent a vehicle.
You will be driving on the gorgeous Overseas Highway, which runs parallel to Henry Flagler's rail lines. On this picturesque highway, you will go across the various quaint islands of the Florida Keys.
It is a great opportunity to stop in the small towns that you will find from Key Largo to Key West. It is a beautiful scenic drive that you can enjoy at 45 mph. From Miami, you can expect to drive for less than four hours to Key West.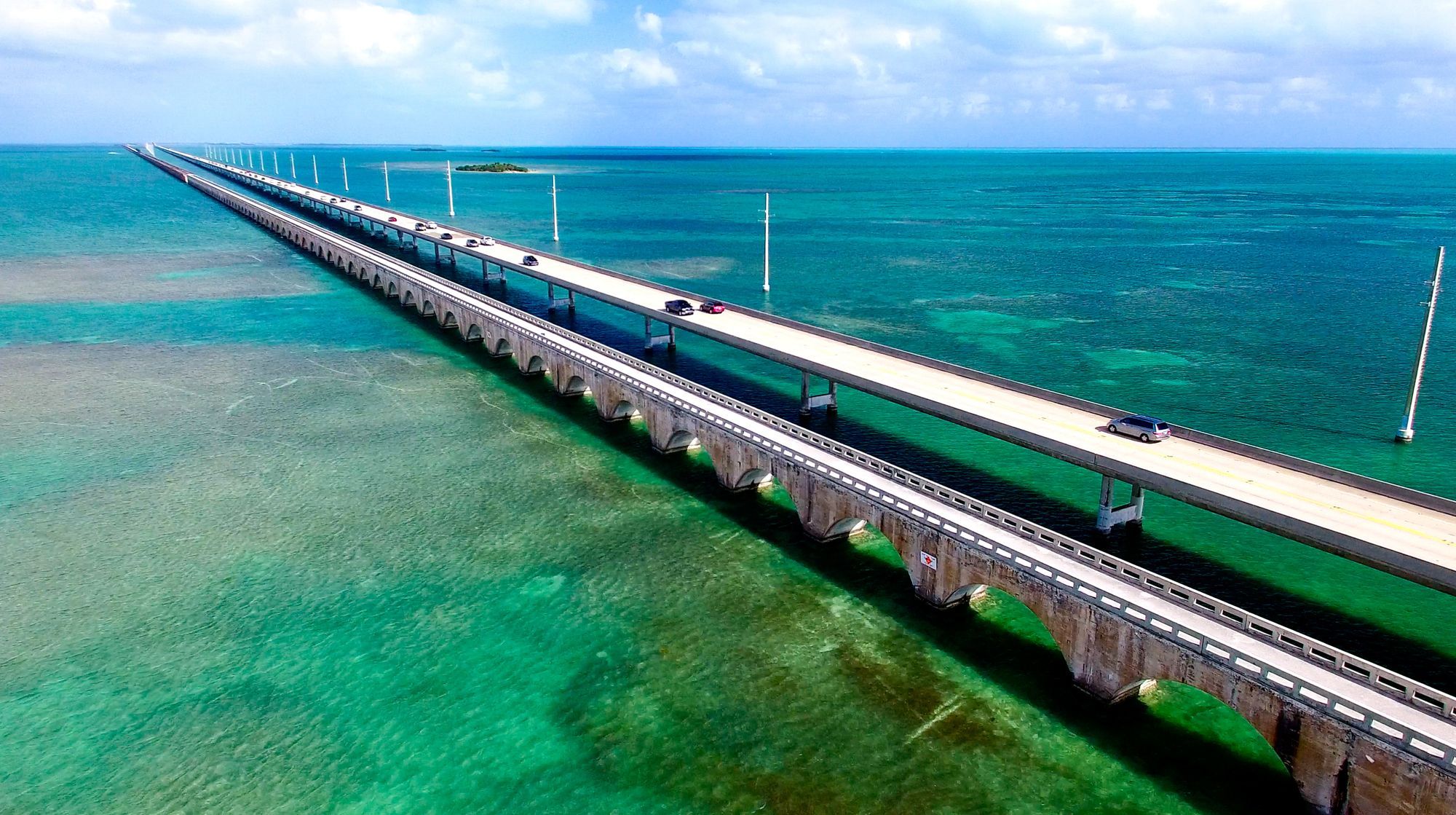 Prepare For Key West's Tropical Climate
When visiting this part of Florida, you must remember that the weather is warm throughout the year. You can expect to enjoy 75-degree weather in the winter and 90-degree weather in the summertime. Even winter evenings are a comfortable 60 degrees. Because of Key West's subtropical climate, you can expect a rainy and hurricane season.
If you visit between June and November, you may experience rainy days. However, the good news is that the rain only lasts for a few minutes to less than one hour. You will be surprised at how quickly the sky clears up in Key West. This means that even during hurricane season, you will not have to worry about spending the whole day at the hotel.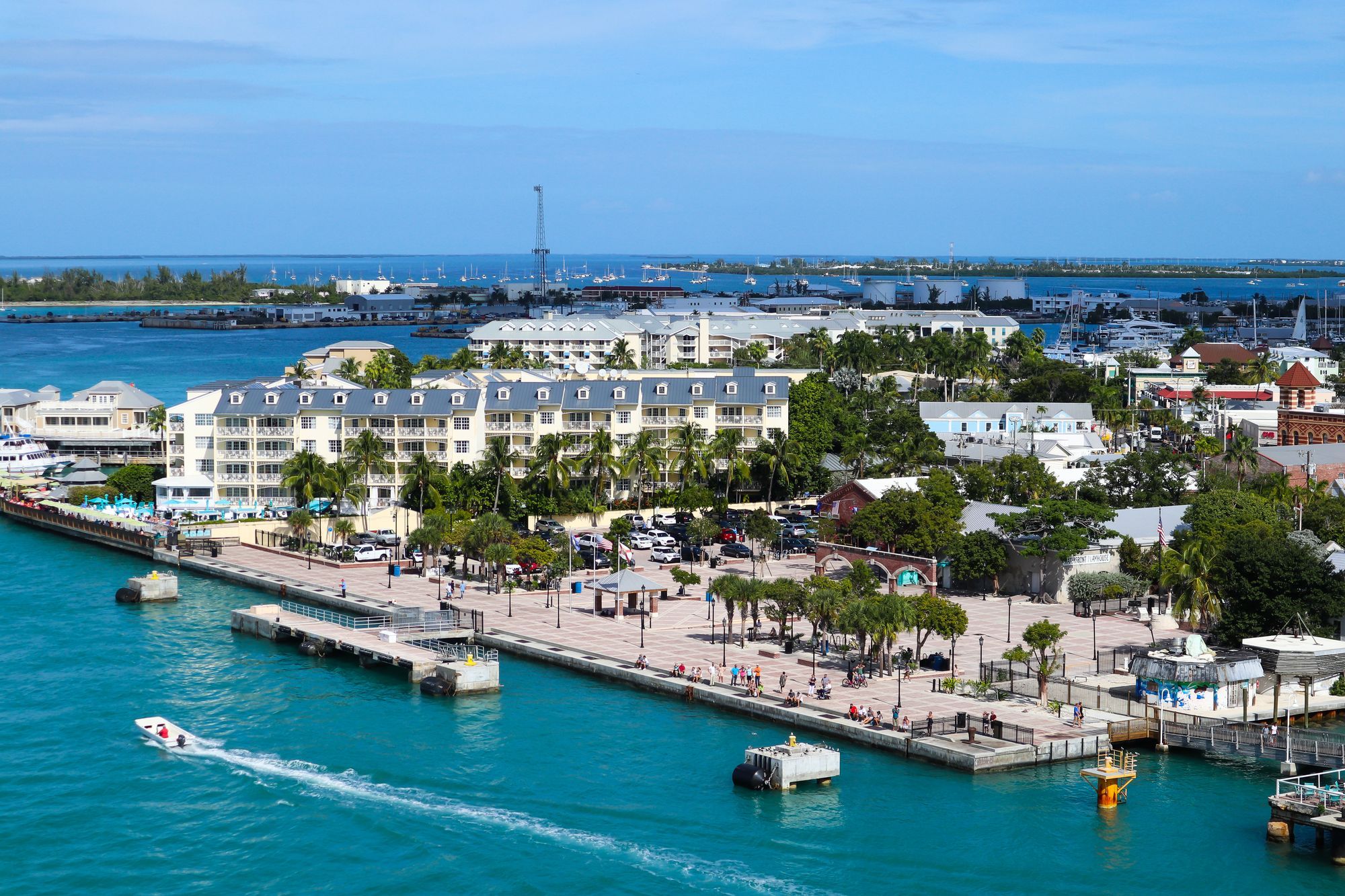 How To Find The Best Key West Beaches
Key West is a paradise for beach bums. You will find popular beaches populated by tourists as well as hidden beaches that offer privacy. Unless you are visiting during spring break, you can rest assured that you will have plenty of options for finding a peaceful beach.
When visiting this tropical destination, you must keep in mind that peak season runs from November to March. It is when the whole country seeks to warm up down south to get away from cold winter days. You will find the area a bit more busy during these months, but you will still feel like you can enjoy a quiet tropical oasis.
A great way to see Key West and swim in its charming sandbars is to connect with us from Night Kayak Key West. We will take on private boat tours where you can go sandbar hopping and explore the natural beauty of the region.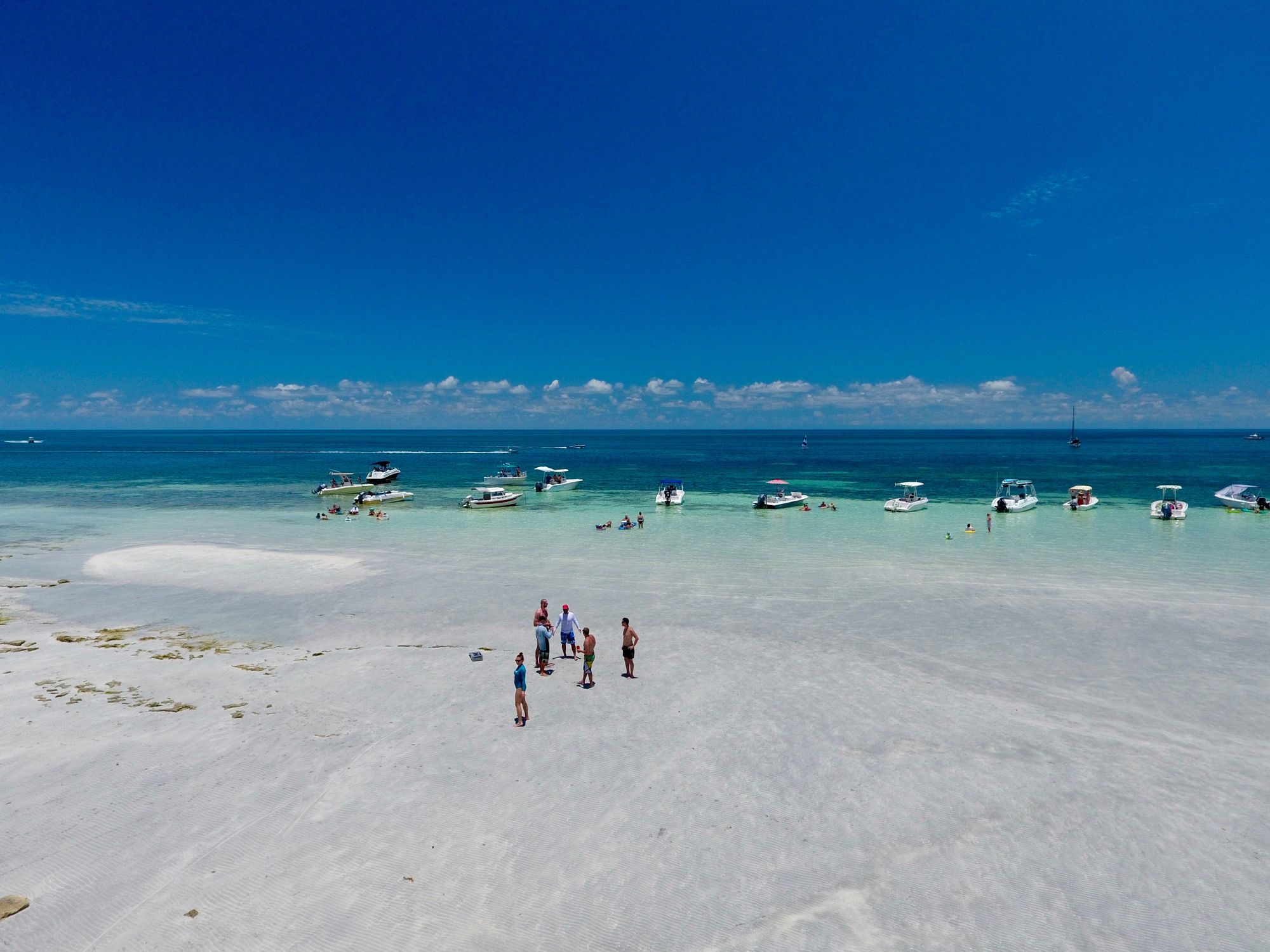 Must Do In Key West – Not Just In October
Here are some quick tips to keep in mind when planning your Key West vacation:
Taste local seafood, Cuban, and Bahamian fare

Experience authentic Key lime pie

Eat breakfast at Blue Heaven

Ride on the Conch Train

Visit Eden House, Key West's first hotel

Drink specials at the famous Green Parrot Bar
No matter how you choose to explore Key West in October, you are sure to have a great time. October is certainly one of the most exciting months to visit the paradise island. October is filled with activities for all types of travelers.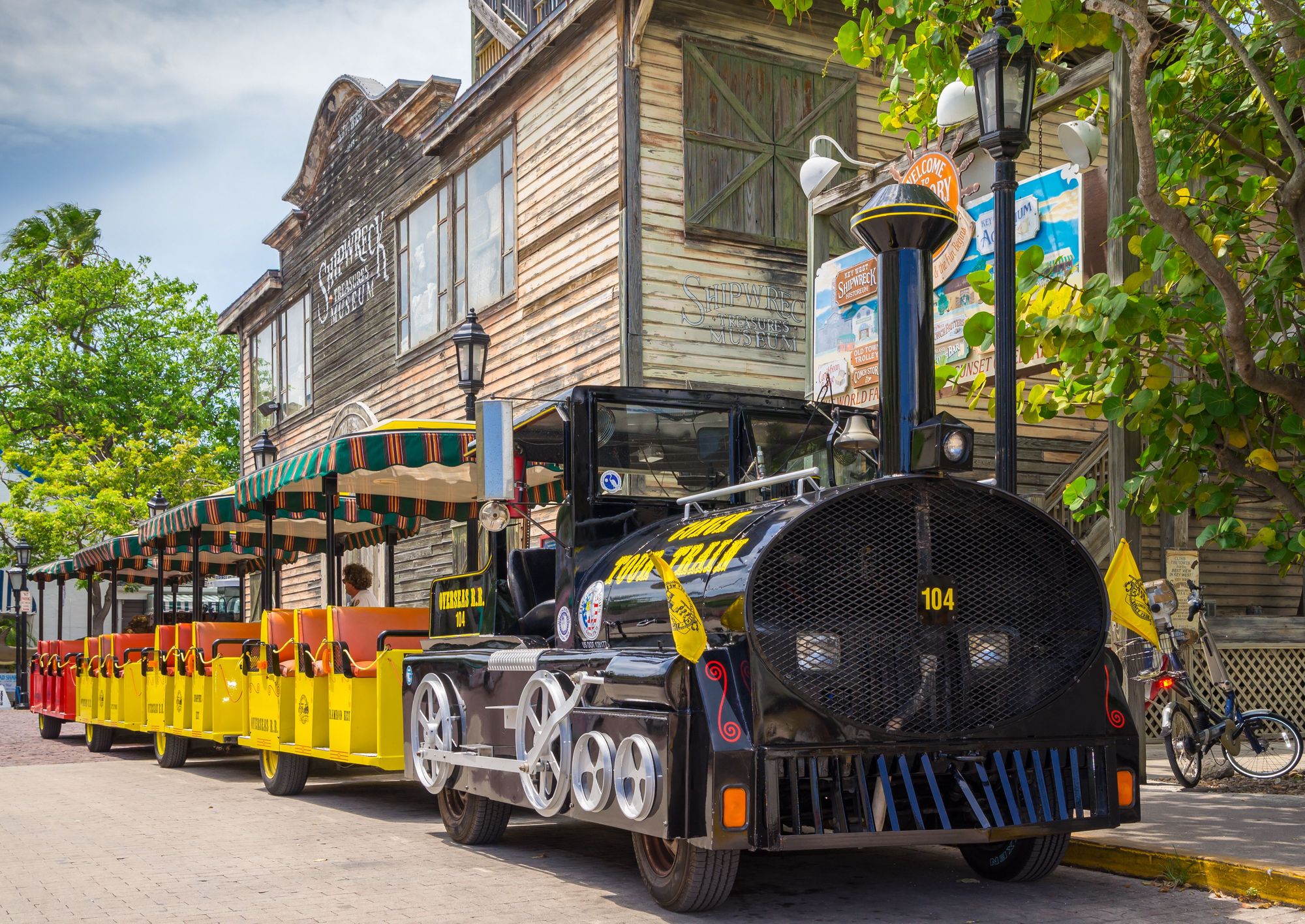 Your Local October Tour Guides
Experience Key West in October as a local would. When you book a tour with us, you will connect to local guides that know the best parts of the island. We provide tourists with an intimate perspective of this paradise, allowing you to have an authentic experience.
Contact us today to book your October tour!