Welcome to Key West, a stunning island paradise nestled in the Florida Keys. Rich in history, natural beauty, and vibrant culture, Key West is the perfect destination for unforgettable day trips.
In this blog post, we'll guide you through the top tours, attractions, and experiences that you don't want to miss during your visit. So pack your bags and get ready to explore the wonders of Key West!
A tour we think you'll love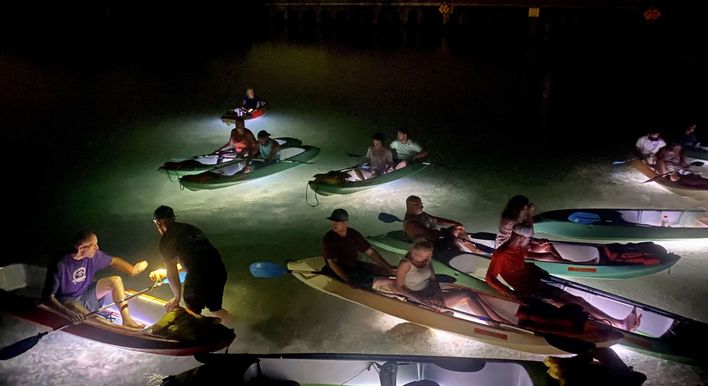 Night Kayak Guided Tour
From $60
View tour
Short Summary
Explore the beauty and charm of Key West with the top day tours, from snorkeling to sunset cruises.

Visit iconic attractions such as Ernest Hemingway Home & Museum or experience thrilling adventures like a Jet Ski Tour around Key West.

Plan ahead for an enjoyable day trip in spring or fall when there are temperate weather and low crowds.

Top 5 Key West Tours For Day Trippers
To make the most of your day in Key West, consider embarking on one of these top five tours in Key West. These experiences are handpicked to showcase the island's beauty and charm, ensuring that your day trip is filled with unforgettable memories.
From snorkeling in the crystal-clear waters of the Florida Keys National Marine Sanctuary to exploring the historic streets of Old Town, there's something for everyone.
1) Snorkeling At Dry Tortugas National Park
Venture 70 miles west of the Florida Keys to discover the breathtaking beauty of Dry Tortugas National Park. This small chain of islands offers crystal-clear waters perfect for snorkeling and exploring the vibrant marine life that calls this park home.
As you dive beneath the waves, you'll also find Fort Jefferson, a massive fortress dating back to 1845, beckoning you to uncover its rich history.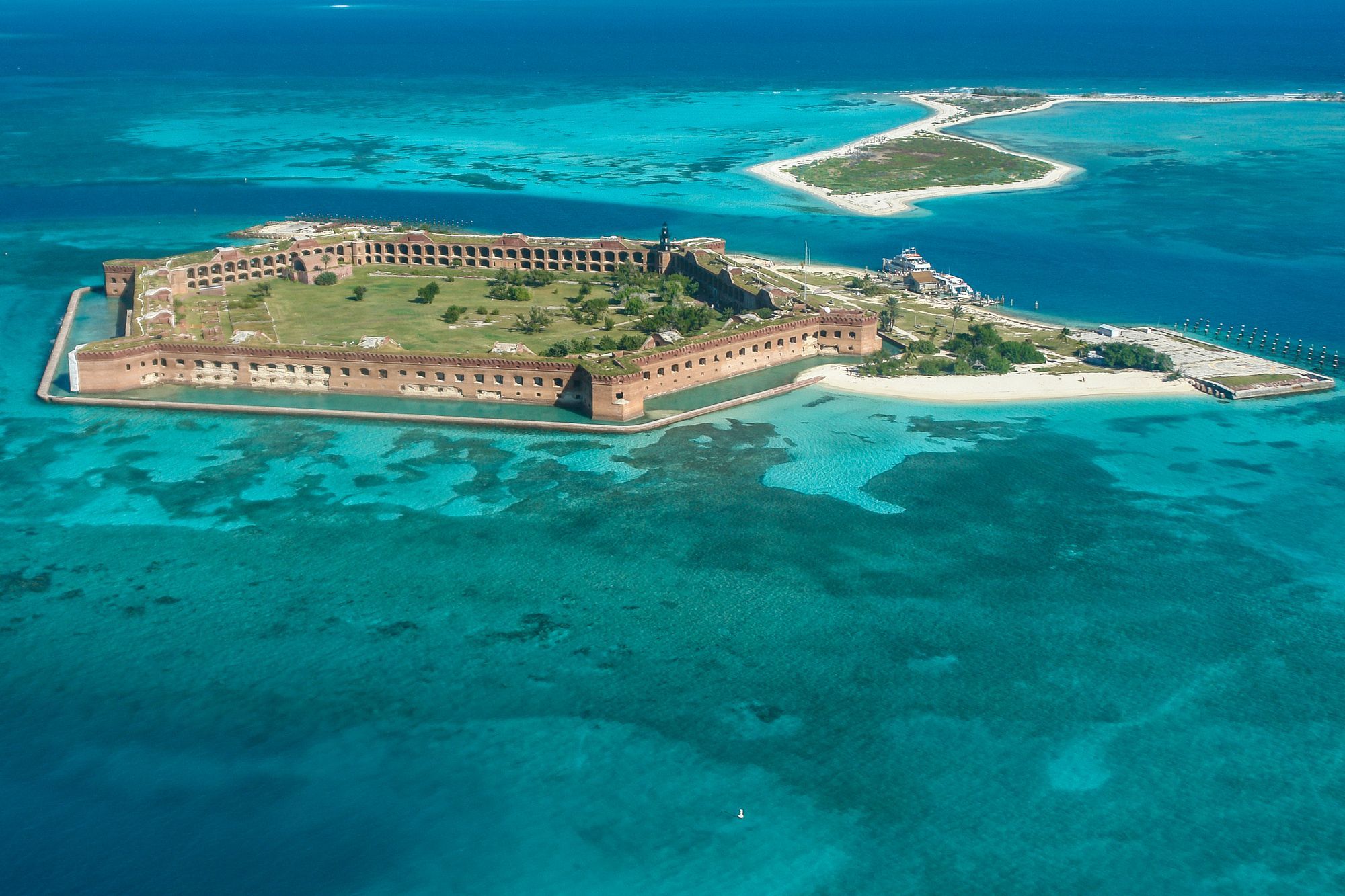 2) Key West Historic Seaport Tour
Take a step back in time with the Key West Historic Seaport Tour, a hop-on/hop-off experience that will guide you through the picturesque harbor and its surrounding attractions, such as the Key West Aquarium and Old Town. Along the way, you'll witness breathtaking views of sailboats, yachts, and historic landmarks, allowing you to immerse yourself in the island's rich maritime heritage.
Discover the beauty of the island's coastline, from the iconic Mallory Square to the historic Truman Annex. Learn about the island's unique history and culture, from its colorful past to its vibrant present. Enjoy the sights and sounds of the harbor, from the hustle and bustle of the docks to the peacefulness of the harbor.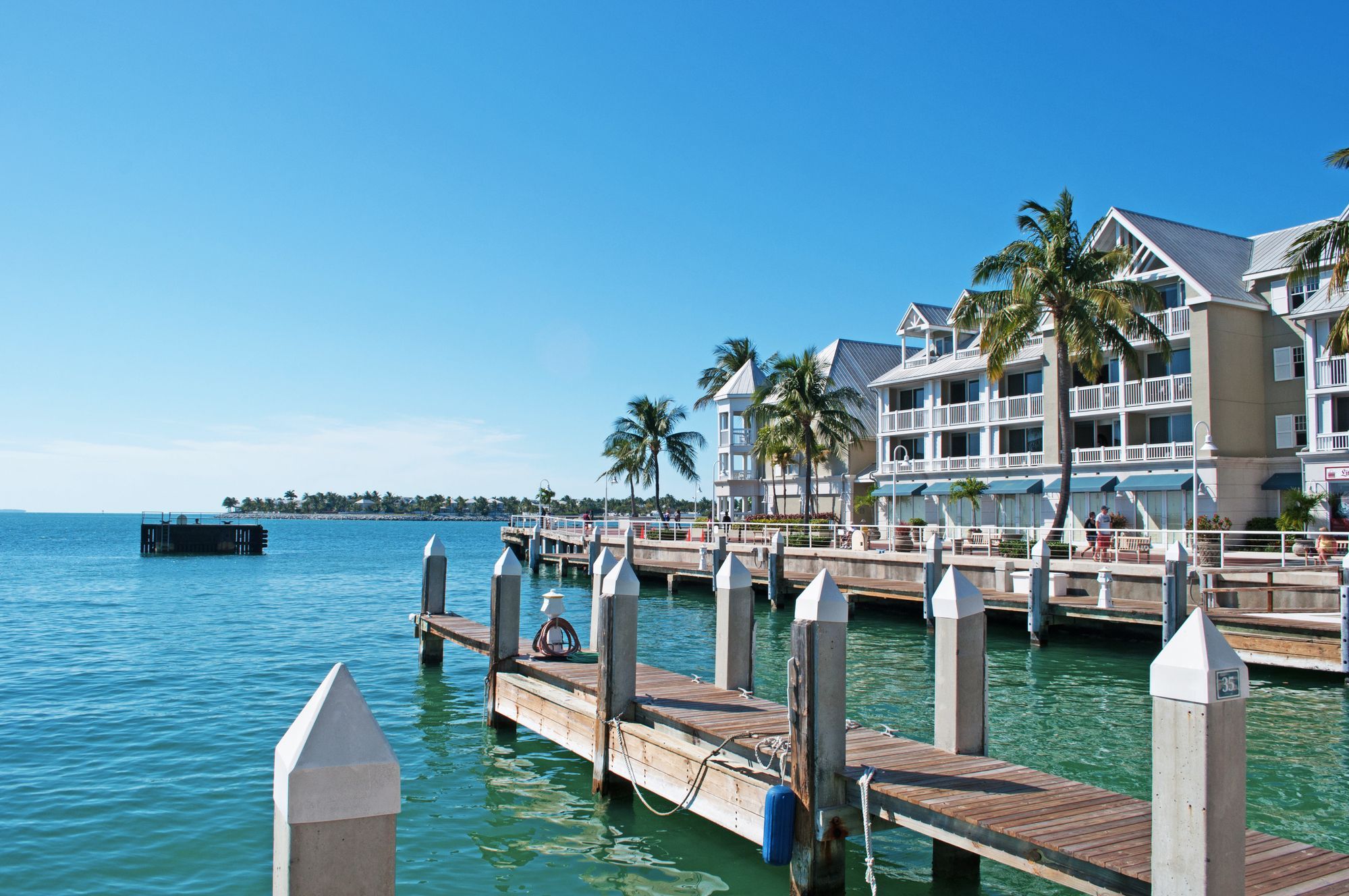 3) Sunset Celebration Cruise
Experience the magic of Key West's renowned sunsets on the Sunset Celebration Cruise. This enchanting tour takes you to Mallory Square, where you'll witness the dazzling spectacle of the sun dipping below the horizon.
As you glide through the water, take in the sights and sounds of the lively Sunset Celebration, featuring live music, local vendors, musicians, and stunt performers showcasing their talents in the warm glow of twilight.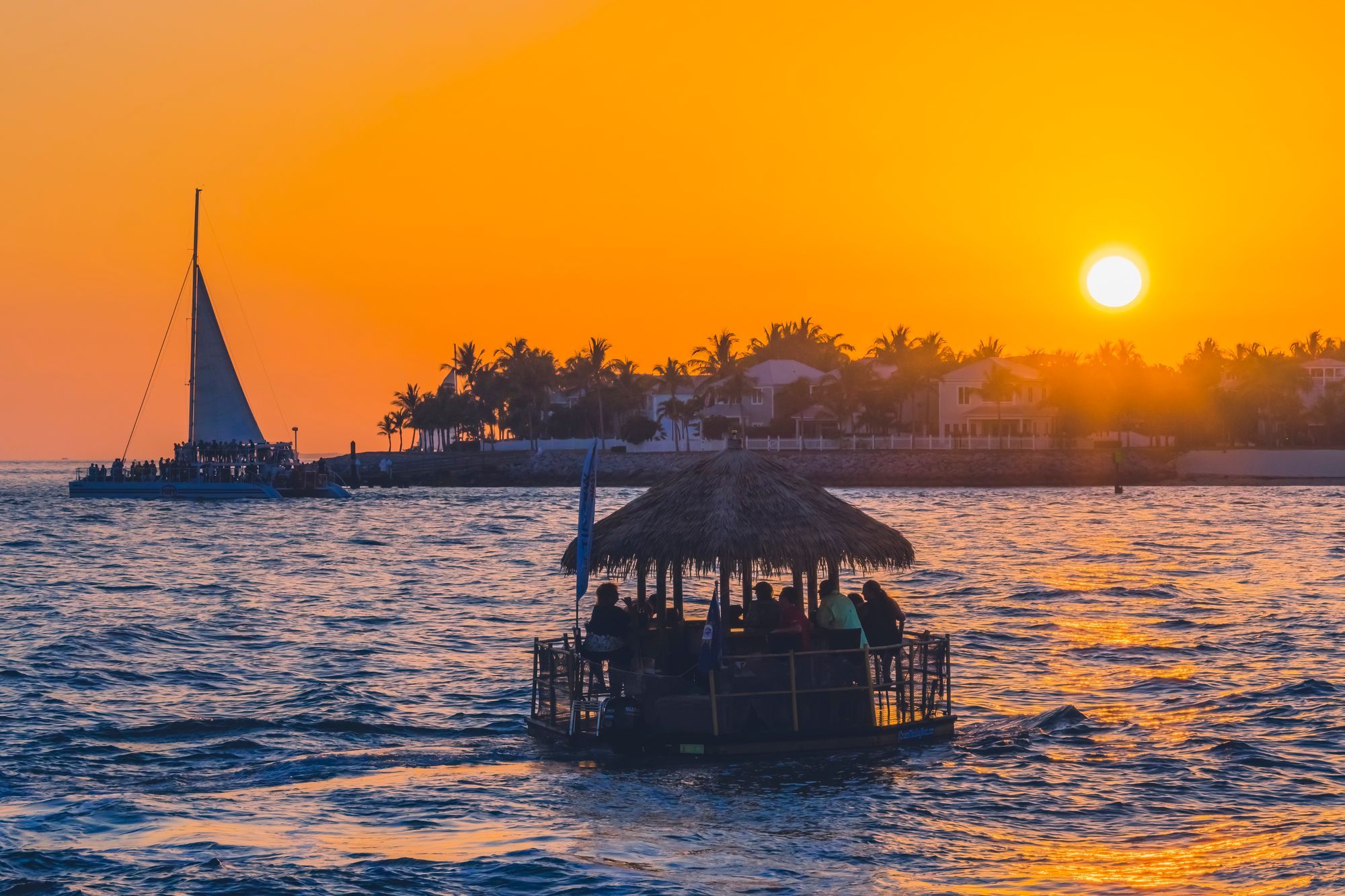 4) Key Lime Pie Tasting Tour
Indulge your taste buds on the Key Lime Pie Tasting Tour. This unique excursion takes you on a culinary adventure through Mallory Square and Sunset Pier, culminating in a visit to a 100-year-old shipwreck where you'll have the opportunity to snorkel and explore.
Along the way, you'll sample the island's most famous dessert at renowned establishments like Blue Heaven, ensuring a sweet finish to your day in Key West.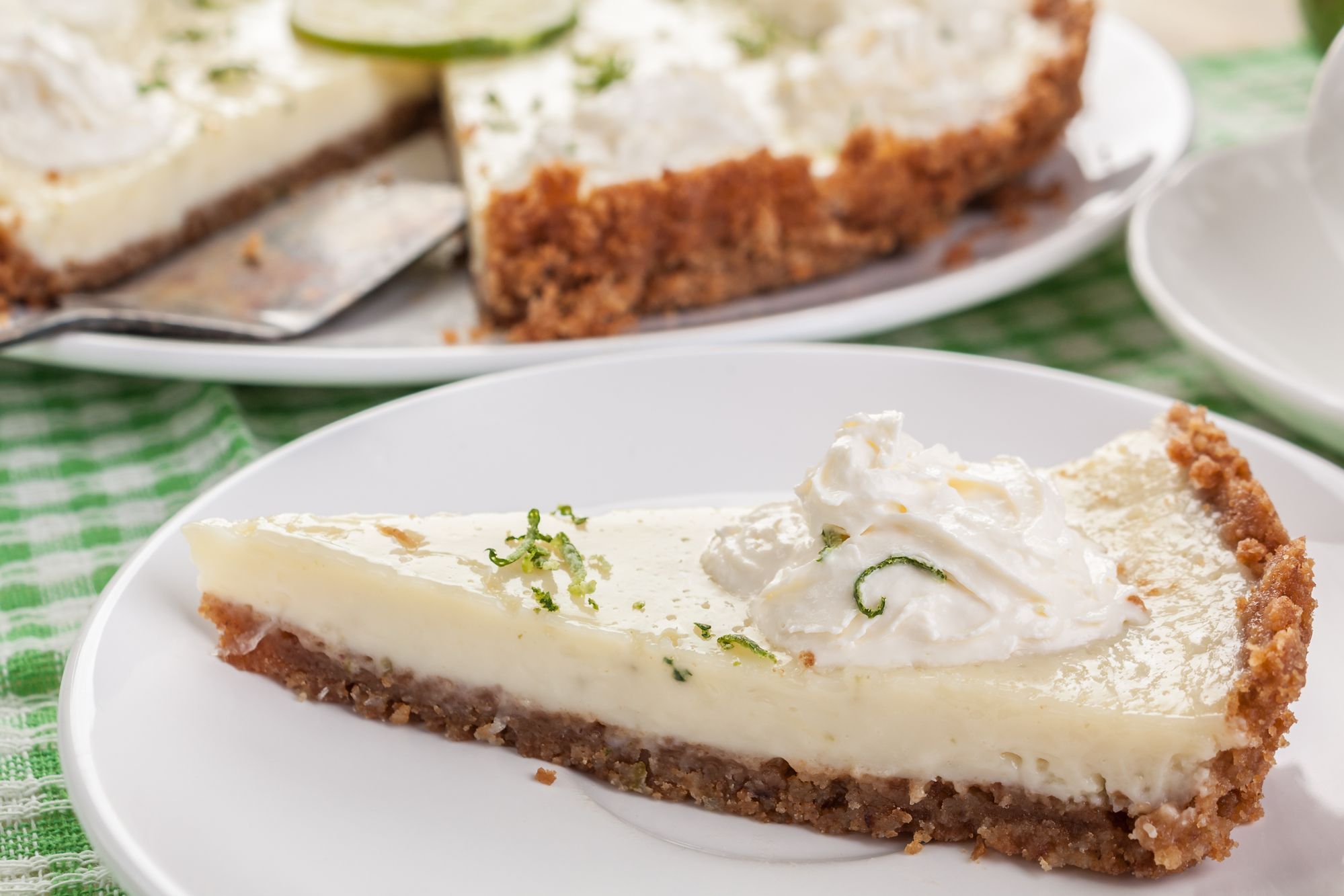 5) Exploring Key West's Underwater World – Night Kayaking Tour
Key West is renowned for its stunning beaches and vibrant nightlife. However, beneath the surface of its crystal-clear waters lies a hidden world waiting to be explored. Night kayaking in lighted glass bottom kayaks offers a unique opportunity to discover the wonders of Key West's underwater realm.
Equipped with state-of-the-art lighted glass bottom kayaks, participants are transported into an enchanting world where marine life comes alive under the cover of darkness. Gliding effortlessly through tranquil waters, the illuminated kayak bottoms reveal a mesmerizing spectacle beneath.
Vibrant coral reefs burst with colors unseen during daylight hours, providing a backdrop for an array of fascinating marine creatures. From graceful sea turtles gracefully gliding by to schools of tropical fish shimmering in unison, each moment is filled with awe and wonder.
The knowledgeable guides at Key West Paddle accompanying these night expeditions offer captivating insights into Key West's marine ecosystem. This unique adventure provides an intimate connection with nature as participants paddle silently through mangrove forests and explore hidden coves.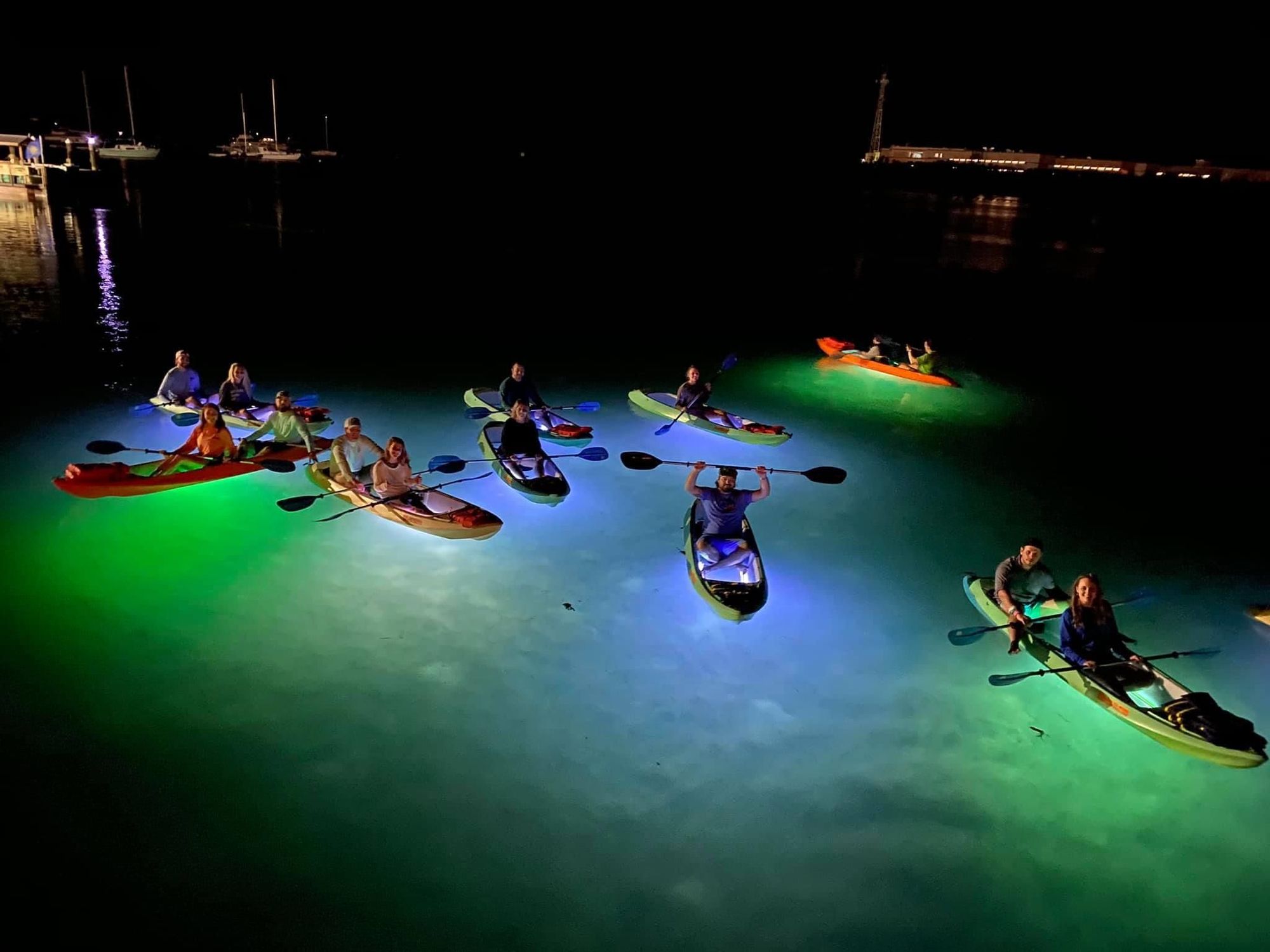 Must-Visit Key West Attractions
Key West is brimming with must-see attractions that showcase the island's history, culture, and natural beauty. No day trip to Key West would be complete without a visit to these iconic destinations, each offering a unique glimpse into what makes this island so special.
From the Ernest Hemingway Home and Museum to the Key West Lighthouse and Keeper's Quarters Museum, there's something for everyone to explore. The Southernmost Point Buoy is a must-see.
6) Southernmost Point & Mile Marker Zero
Stand at the very edge of the continental United States at the Southernmost Point, marked by a vibrant buoy that draws visitors from around the world. Snap a photo to commemorate your visit and then head to Mile Marker Zero, the starting point of the famous U.S. Route 1.
While you're in the area, be sure to check out nearby eateries like Seaside Cafe at the Mansion, The Lobster Shack, and Ana's Cuban Cafe for a taste of local cuisine.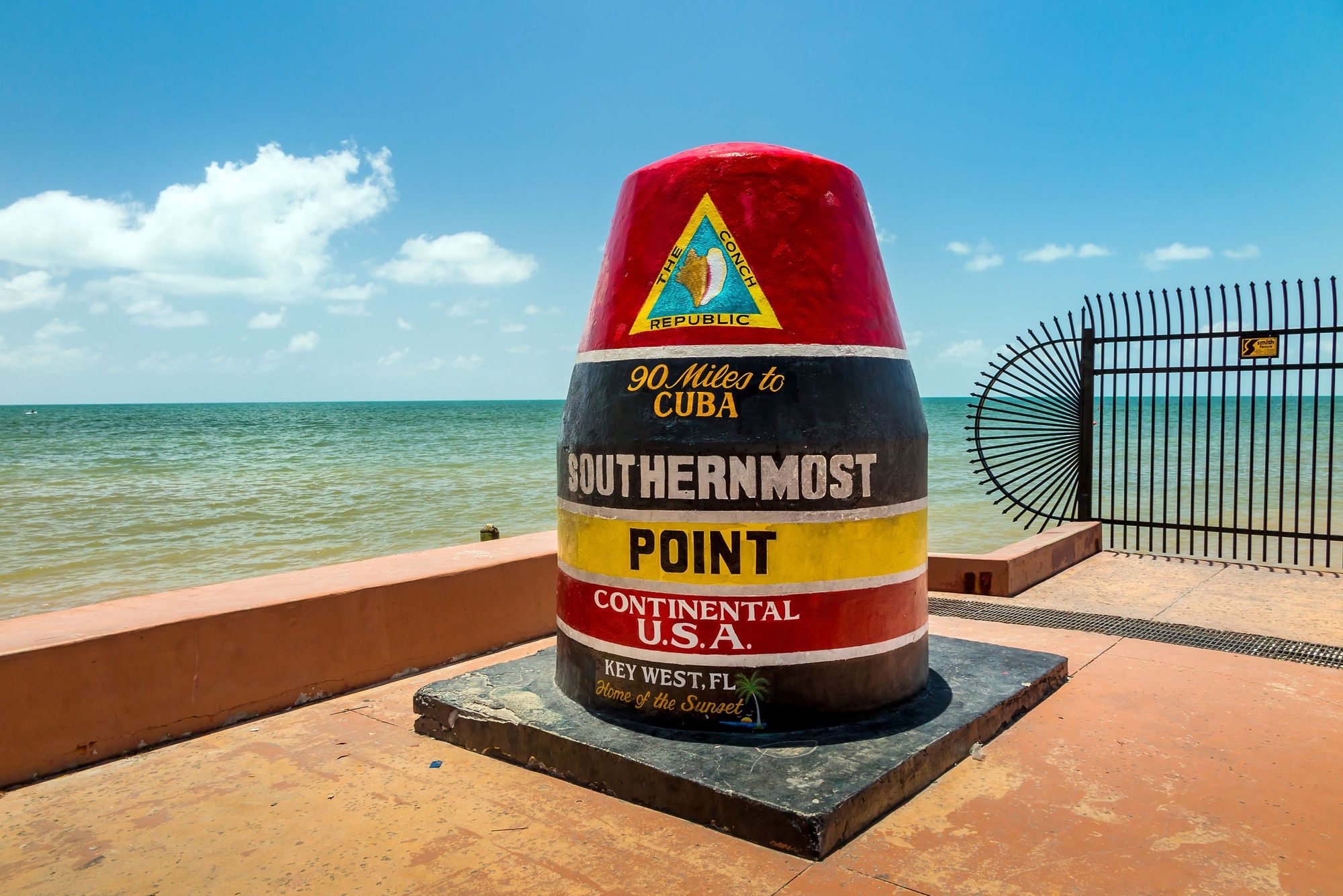 7) Key West Lighthouse & Keeper's Quarters Museum
Climb the 88 steps of the Key West Lighthouse, the oldest standing structure in the city, and take in unparalleled panoramic views of the island, the Atlantic Ocean, and the Gulf of Mexico.
Afterward, delve into the fascinating history of the lighthouse and its keepers at the Keeper's Quarters Museum, where exhibits and artifacts transport you back in time to an era of maritime discovery.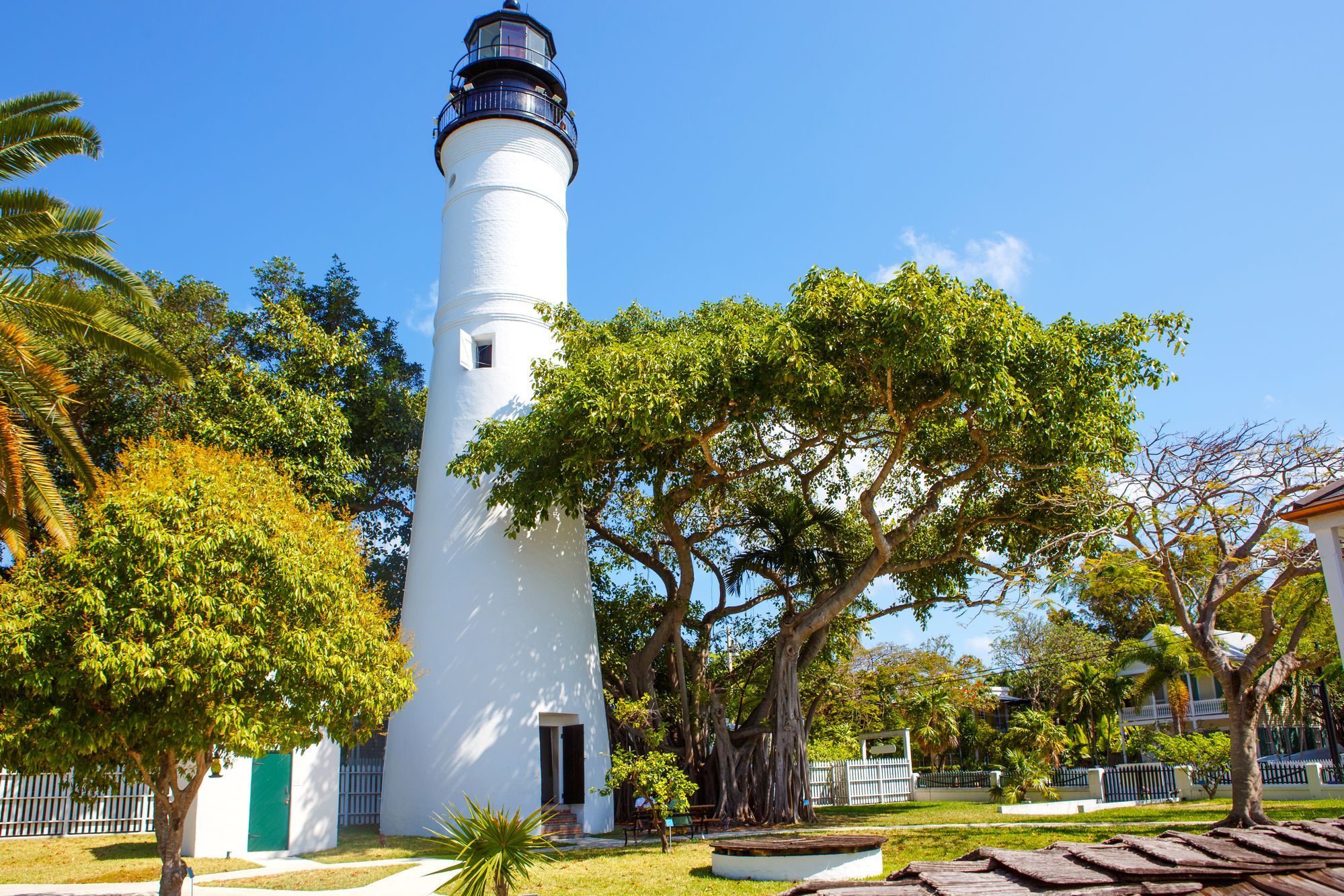 8) Key West Butterfly & Nature Conservatory
Step into a tropical oasis at the Key West Butterfly & Nature Conservatory, a lush garden teeming with over 50 species of butterflies, exotic birds, and other wildlife. Wander the winding paths and observe these delicate creatures as they flutter among vibrant flowers and foliage.
Creating an enchanting atmosphere that will leave you in awe of nature's wonders.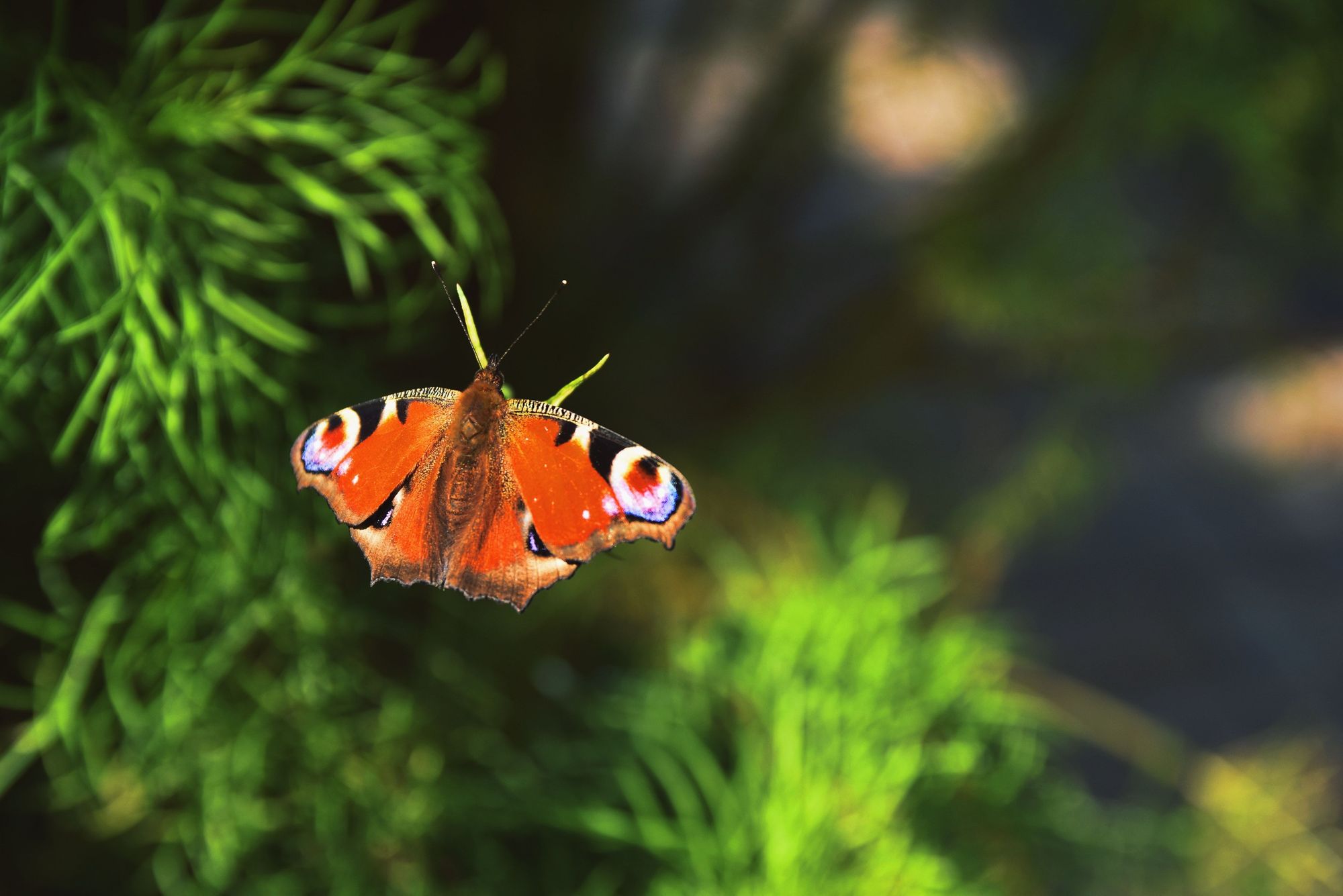 9) Ernest Hemingway Home & Museum
Walk in the footsteps of literary legend Ernest Hemingway at his Key West home and museum, where he lived from 1931 to 1940. Take a guided tour to uncover the stories behind Hemingway's life and work, and keep an eye out for the famous six-toed cats that still roam the property.
This historic site offers a unique glimpse into the island's rich literary history, making it an essential stop on your day trip.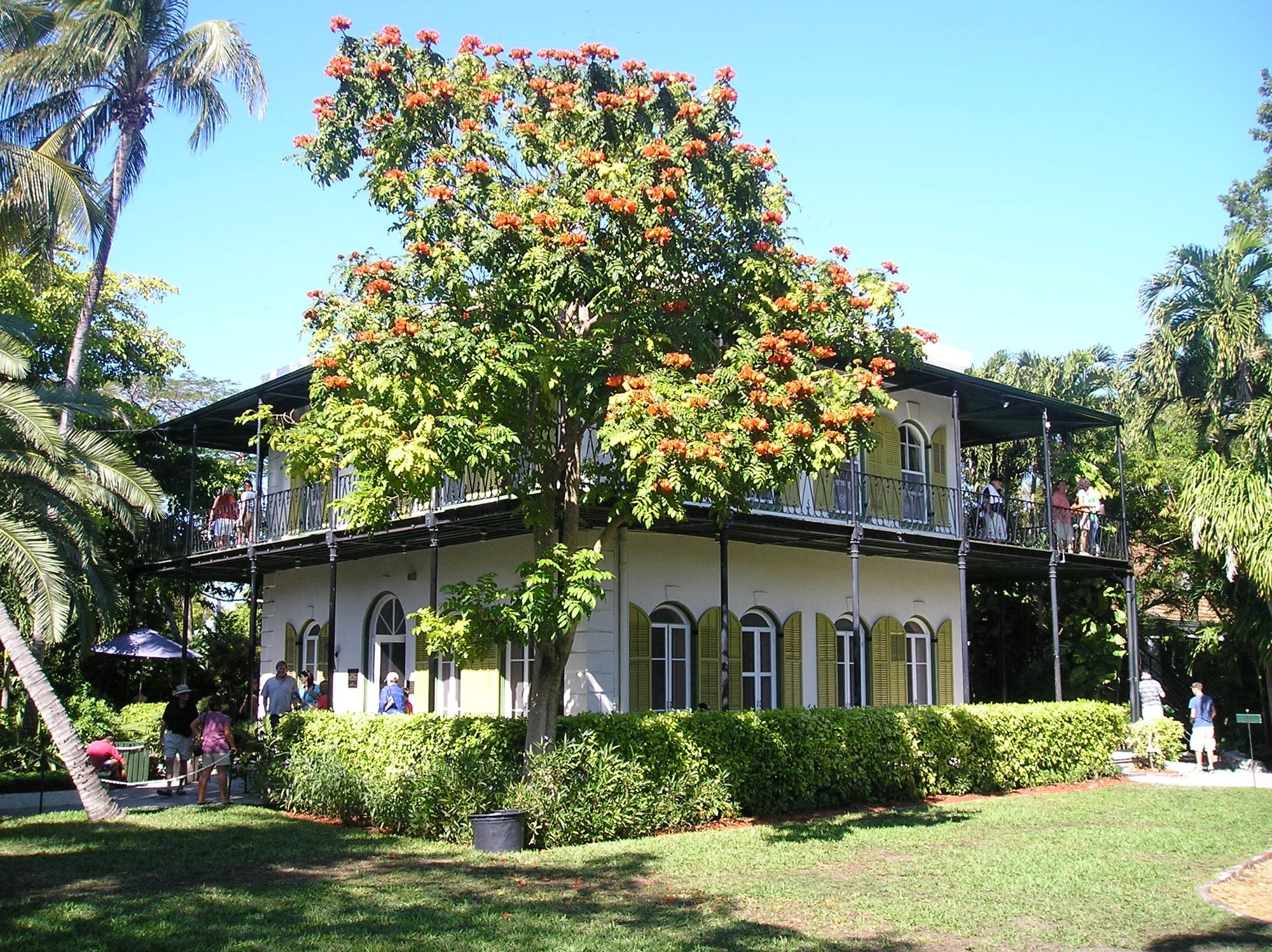 10) Fort Zachary Taylor State Park
Immerse yourself in the natural beauty and history of Fort Zachary Taylor State Park, where you'll discover a pristine beach, historic fort, and fascinating museum. Spend your day lounging on the sand, snorkeling in the crystal-clear waters, or exploring the park's walking trails before delving into the history of the fort itself.
This all-in-one destination offers something for everyone, making it a must-visit during your Key West day trip.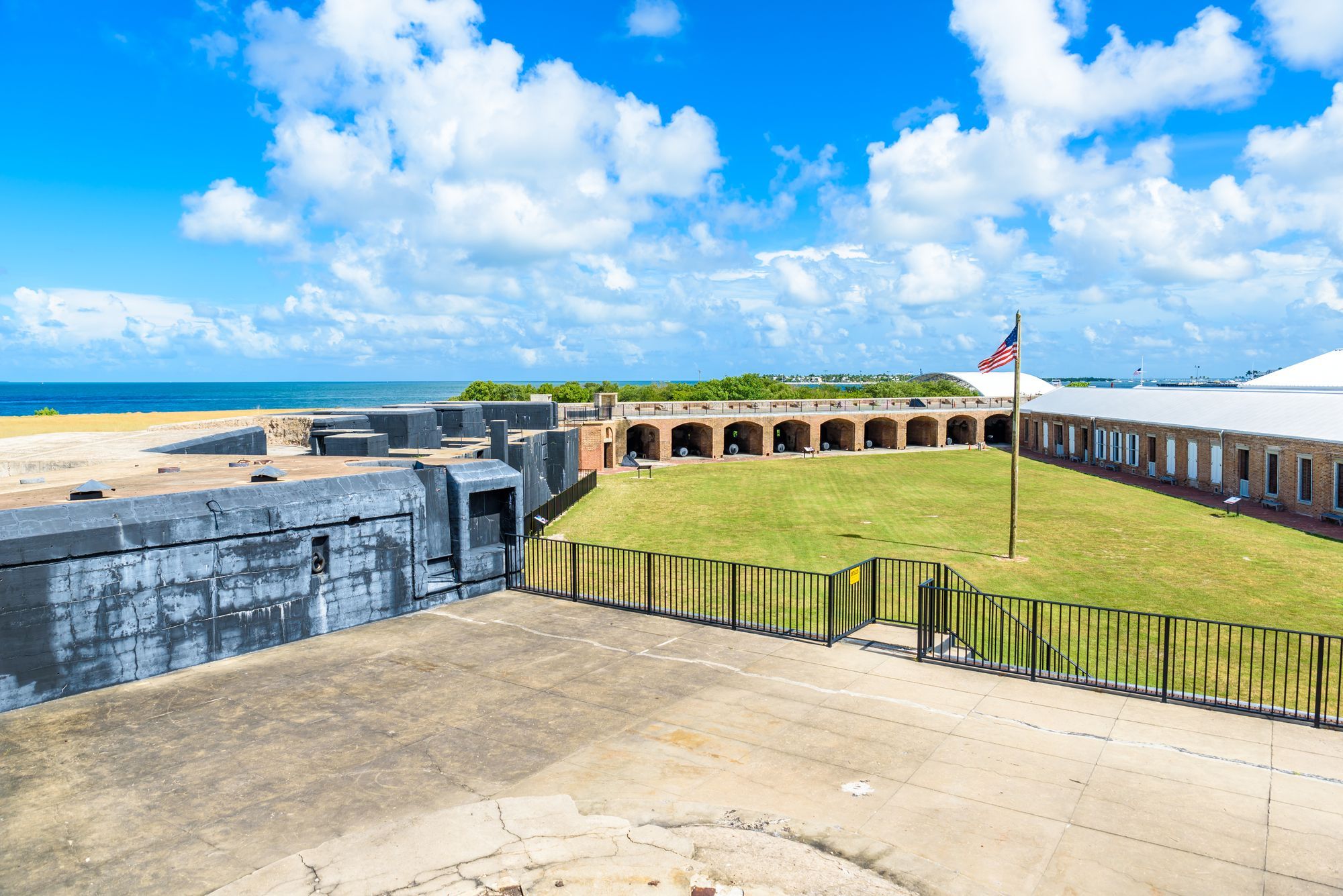 Unforgettable Key West Experiences
In addition to the tours and tourist attractions, Key West boasts a plethora of unique experiences that will make your day trip truly unforgettable. From adrenaline-fueled adventures to leisurely strolls through history, there's something for every traveler in this island paradise.
11) Jet Ski Tour Around Key West
Rev up your engine and embark on an exhilarating Jet Ski tour around Key West! This adventure takes you on a thrilling ride along the island's coastline, offering breathtaking views of the beaches, lighthouses, and other attractions.
Feel the wind in your hair and the spray of the ocean as you race through the waves, creating memories that will last a lifetime.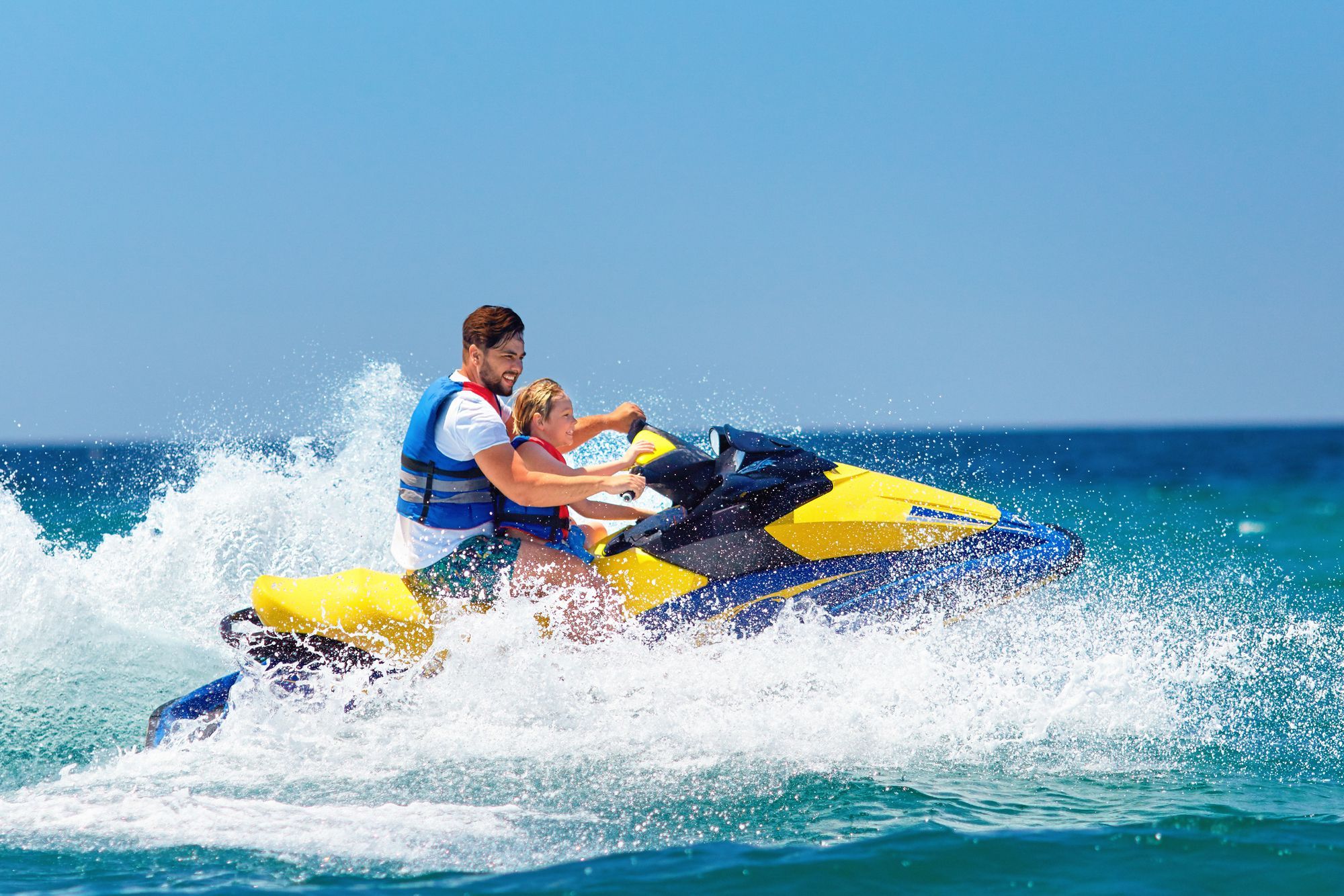 12) Dolphin Watch & Snorkel Adventure
Connect with nature on a dolphin watch & snorkel adventure, where you'll have the once-in-a-lifetime opportunity to observe bottlenose dolphins in their natural habitat.
After marveling at these playful creatures, dive into the turquoise waters for a snorkeling experience that will bring you up close and personal with the rich marine life that calls Key West home.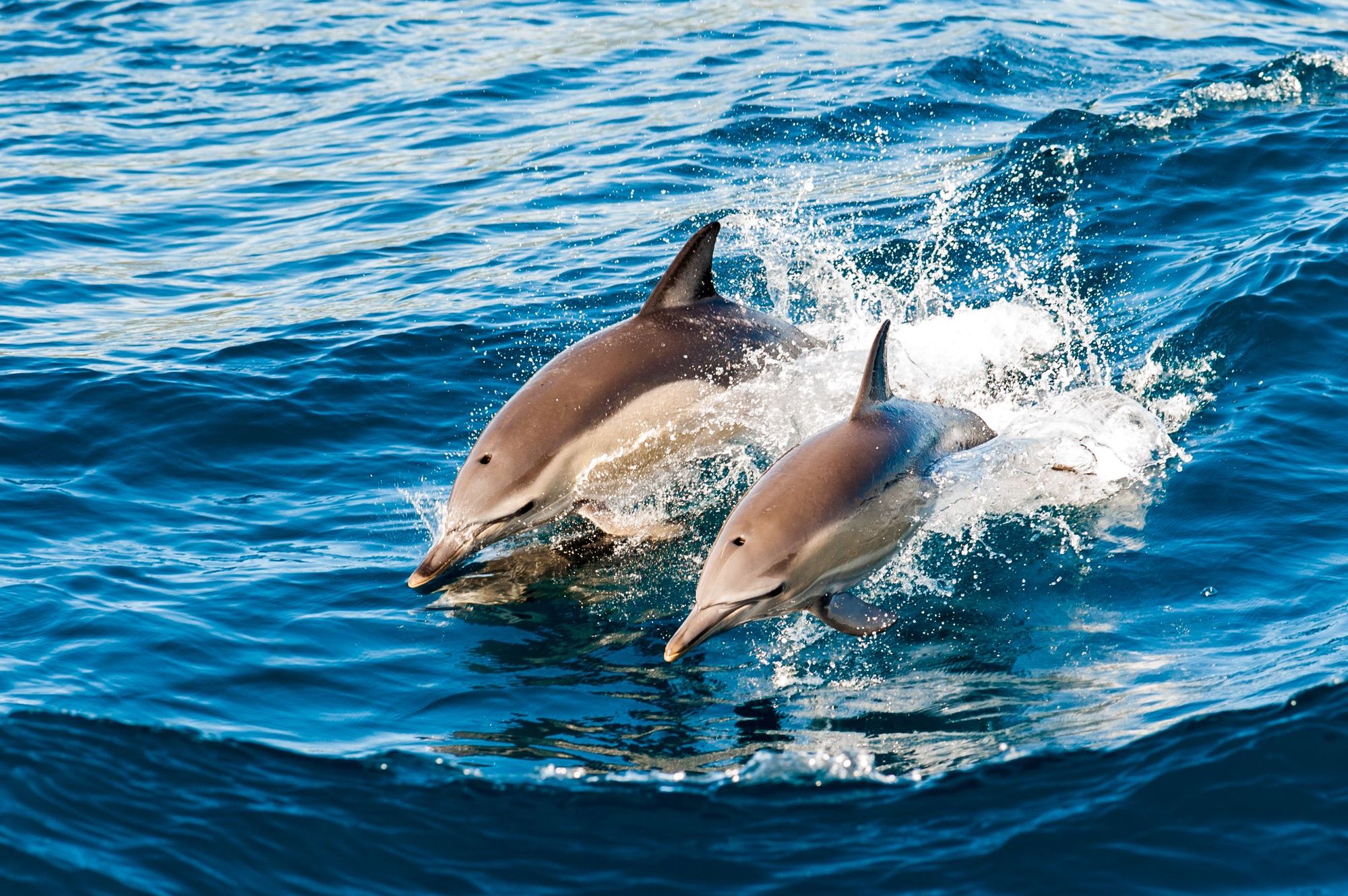 13) Key West Food & Culture Walking Tour
Indulge in a feast for the senses on the Key West food & culture walking tour. This guided journey takes you through the historic downtown area, where you'll sample the flavors of the island while soaking in its unique culture and history.
From mouth-watering fish tacos to refreshing rum cocktails, your taste buds will thank you for this fun and unforgettable culinary expedition.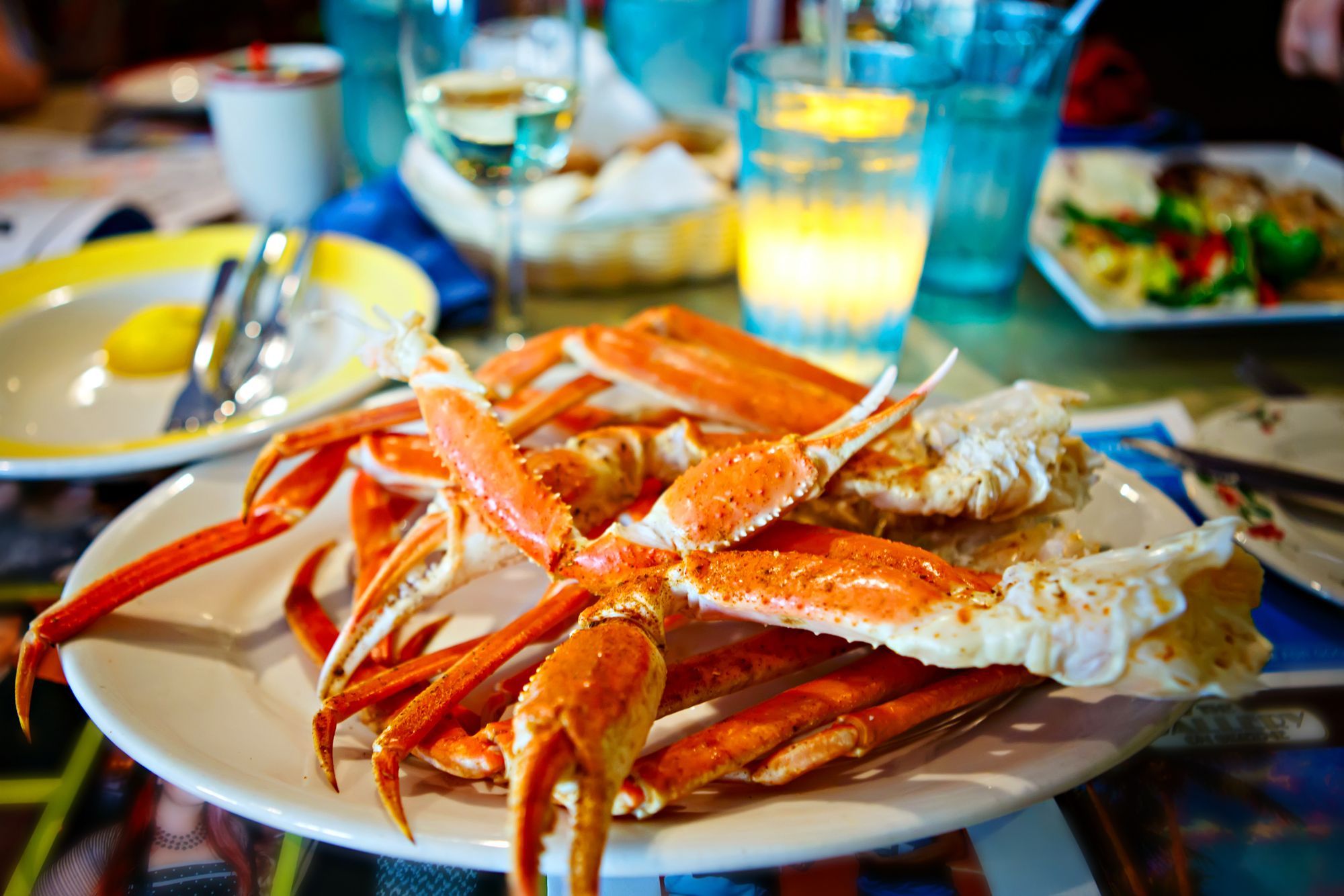 14) Sunset Sail & Champagne Toast
Raise a glass to the beauty of Key West on a sunset sail & champagne toast. This luxurious experience invites you to relax aboard a catamaran as you sail into the golden hues of the setting sun. Sip on champagne and enjoy light snacks as you take in the breathtaking views, creating a magical end to your day trip in paradise.
Experience the beauty of the Florida Keys from the comfort of a catamaran. Enjoy the gentle rocking of the boat as you sail into the sunset, sipping on champagne and savoring the sunset.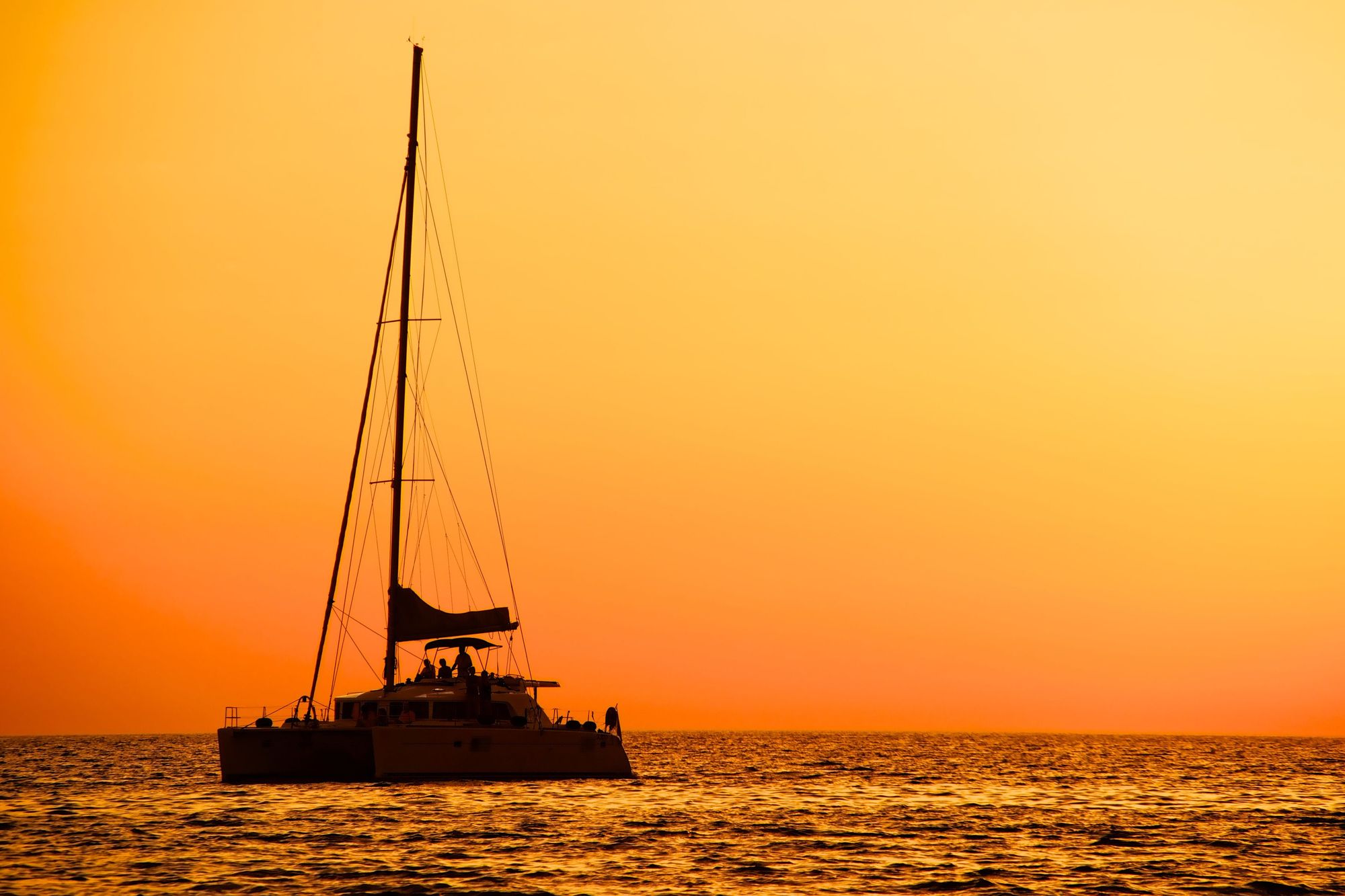 15) Kayaking & Paddleboarding In Mangrove Forests
Explore the serene beauty of Key West's mangrove forests on a kayaking or paddleboarding adventure. As you glide through the tranquil, blue-green waters and navigate the intricate tunnels of the mangroves, you'll gain a deeper appreciation for the island's unique geological structures and the diverse wildlife that inhabit them.
Don't forget to bring a life jacket, water, snacks, and your sense of adventure!
Tips For Planning Your Key West Day Trip
To ensure a smooth and enjoyable day trip to Key West, keep these tips in mind:
book tours and activities in advance to guarantee your spot and maximize your time

bring sunscreen and insect repellent to protect yourself from the sun and bugs

wear comfortable shoes for exploring the island

plan plenty of time to soak in all the sights, sounds, and flavors that Key West has to offer
How To Get To Key West For A Day Trip
Whether you're flying into Key West International Airport (EYW) or taking a ferry from Miami or Fort Myers, getting to Key West for a day trip is a breeze.
If you're up for a scenic drive, the journey from Miami takes approximately three and a half hours, offering stunning views of the Florida Keys along the way.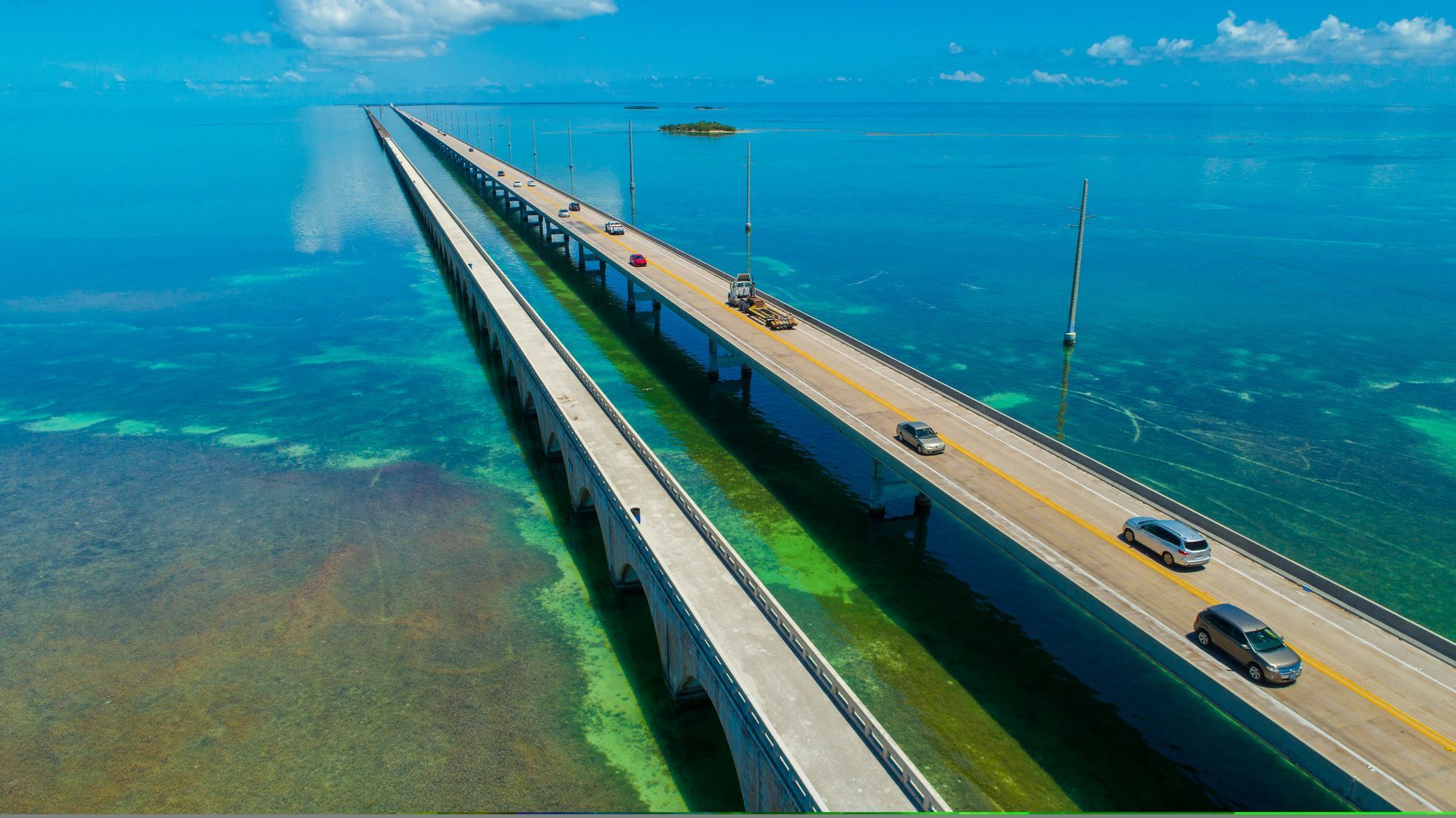 Where To Stay For A Key West Day Trip
To fully immerse yourself in the island experience, consider staying at one of Key West's charming accommodations. Options like Ibis Bay Resort, The Gates Hotel, and Ocean Key Resort & Spa offer comfortable and convenient lodging that will enhance your day trip.
Whether you're looking for a beachfront location, a pool, and hot tub, or a rooftop bar, these properties cater to a variety of preferences, ensuring a memorable stay during your visit to Key West.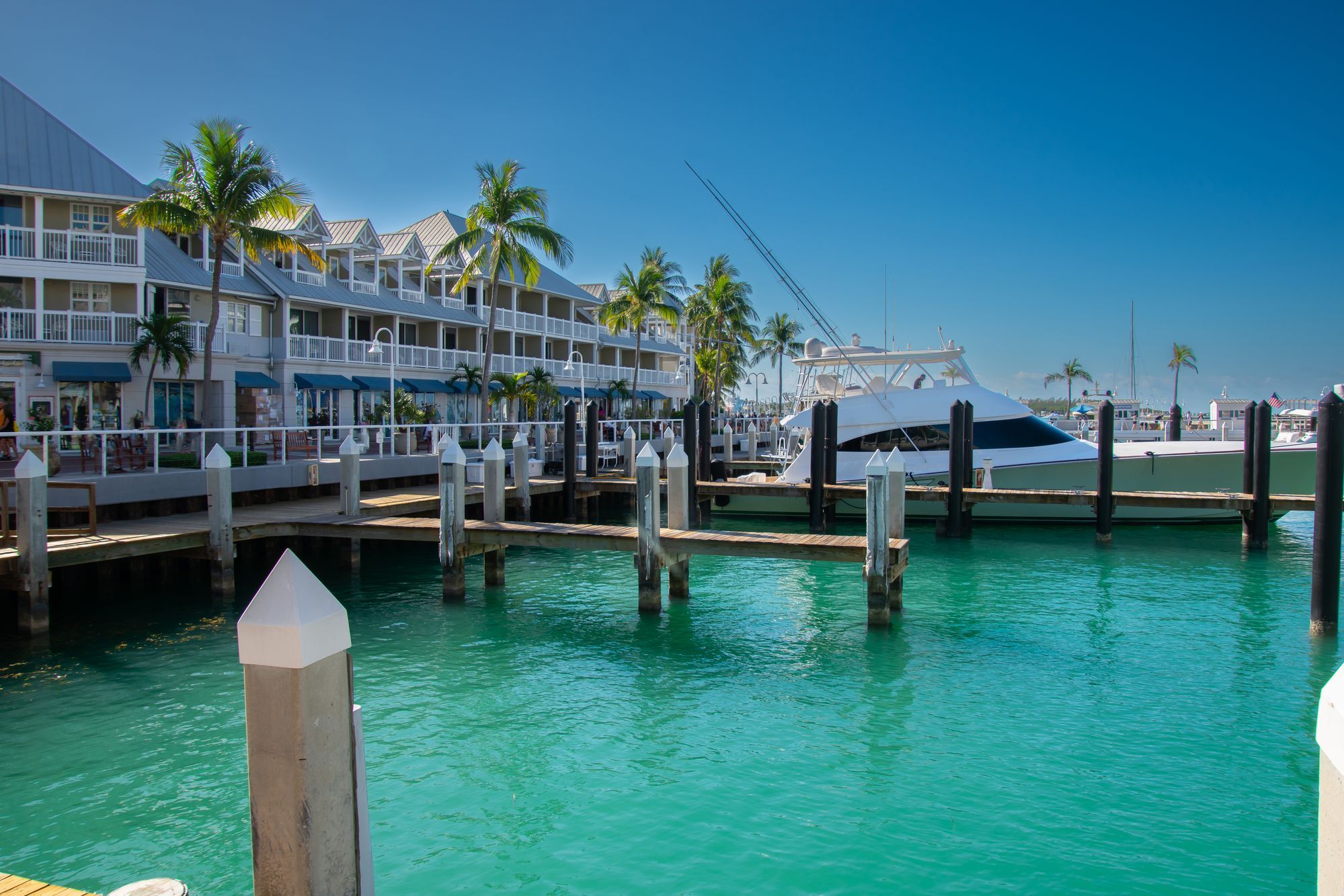 Best Time To Visit Key West For A Day Trip
Spring and fall are the ideal seasons to embark on a day trip to Key West, as the weather is more temperate and the crowds are less dense. During these months, you can expect average temperatures ranging from 70°F to 85°F, making it perfect for exploring the island's many attractions and experiences.
Steer clear of the humid summer months and potential hurricane season, and you're sure to have an unforgettable day in this island paradise.
Is It Worth A Day Trip To Key West?
A day trip to Key West is certainly a worthwhile experience! This vibrant tropical destination offers beautiful beaches, clear waters, and interesting historical landmarks that make it well worth the journey.
There are also plenty of outdoor activities, lively nightlife, and street performers to enjoy. Key words. West is the perfect spot for an adventurous and memorable day trip.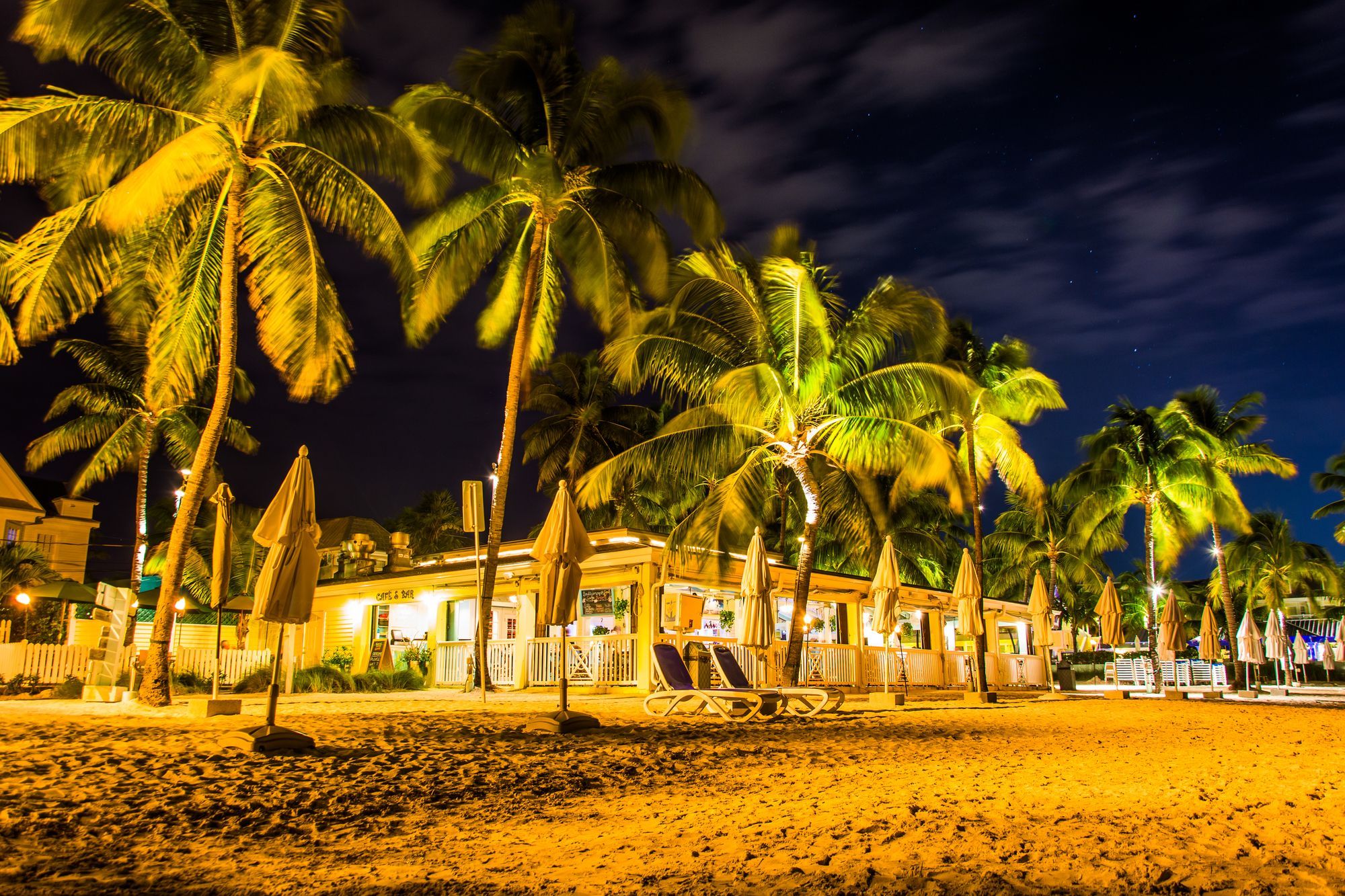 Is Key West Worth A Day Trip From Miami?
Yes, Key West is definitely worth a day trip from Miami! Key West is a unique destination with an abundance of activities and sights to explore. Its easy access from Miami combined with the vast array of activities makes it a perfect day trip destination from the city.
Offering an unforgettable mix of stunning natural scenery, historical sites, and exciting attractions, Key West is a must-visit destination for all kinds of travelers.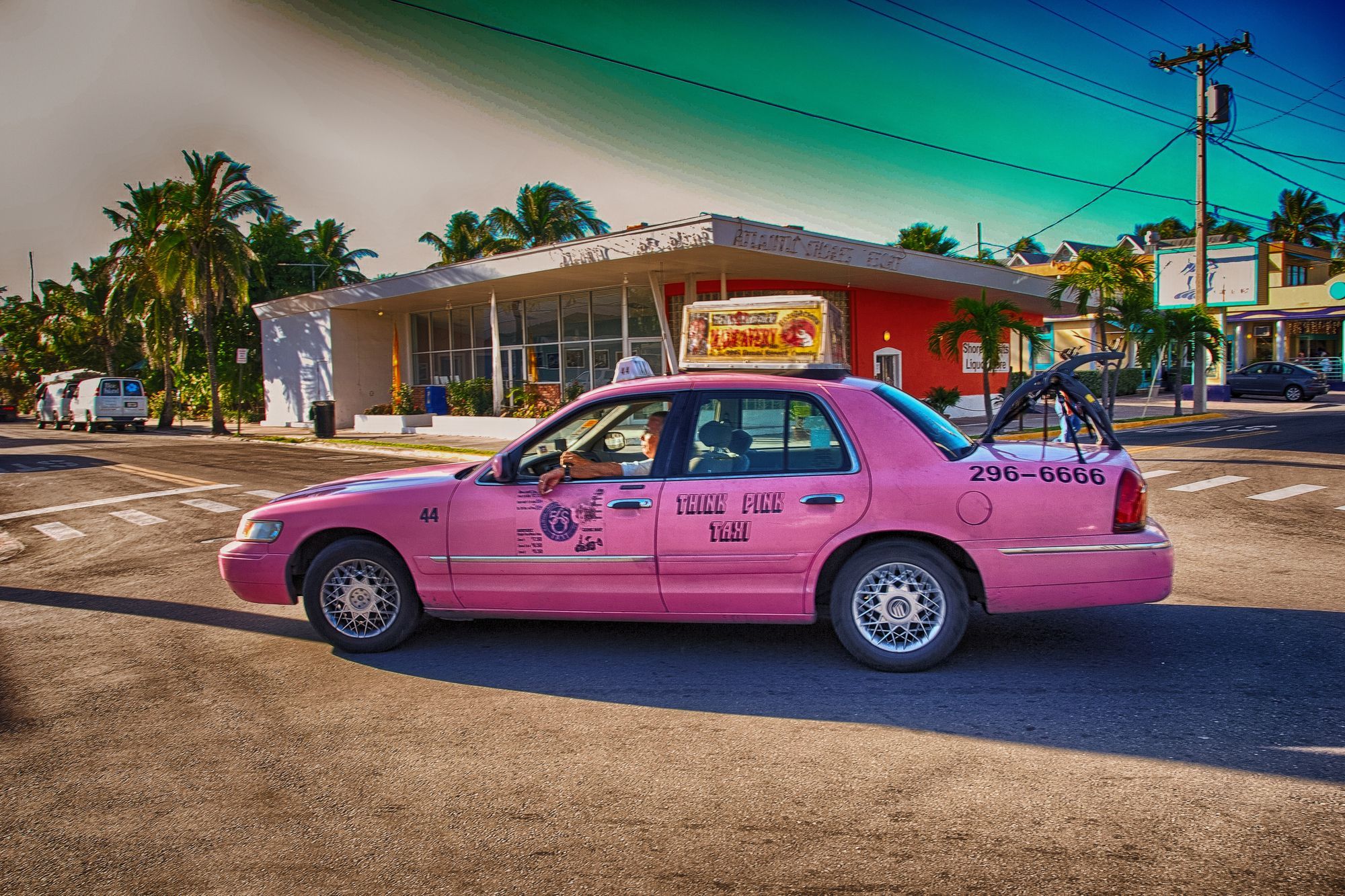 How Many Days Is Enough For Key West?
If you're looking for a relaxing vacation, a full week in Key West is ideal. However, 3-4 days can be enough to experience all the highlights and still have plenty of time to relax.
With thoughtful planning to save money and ample energy, you'll be able to make the most of your Key West getaway in just a few days!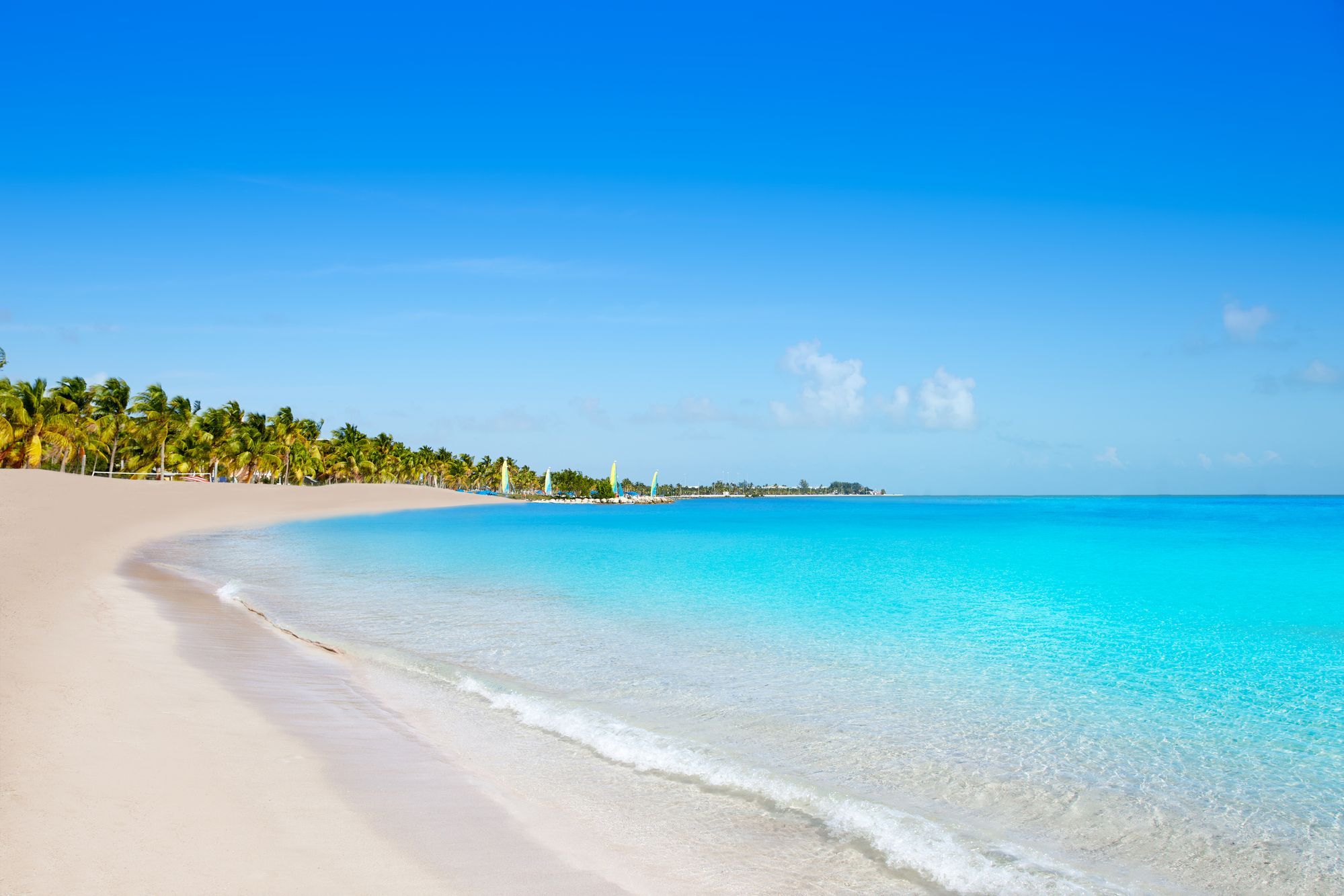 Can You Drive To Key West In One Day?
Yes, you can drive to Key West in one day. Depending on the time of year and how busy the roads are, the drive should take approximately 3-4 hours, allowing enough time for a full day of exploration and adventure.
You can make the most of your day by planning ahead and packing snacks and drinks for the drive. Bring a map and plan out your route.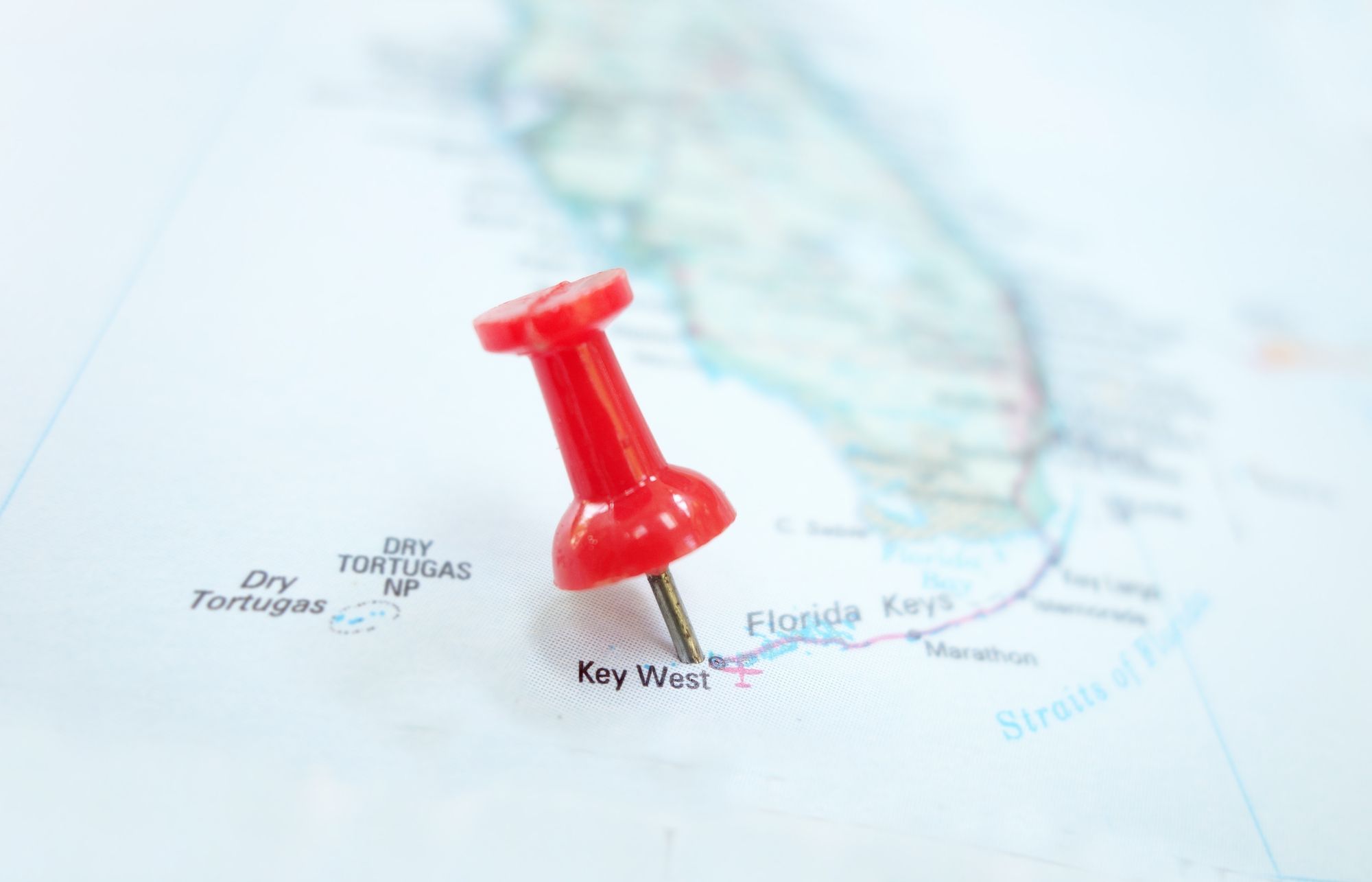 Summary
Embarking on a day trip to Key West is an experience you'll never forget. With its captivating history, natural beauty, and vibrant culture, this island paradise offers a wealth of unforgettable tours, attractions, and experiences for every traveler.
So pack your bags, plan your day trip, and get ready to explore the wonders of Key West – a world of adventure awaits! Discover the wonders of Key West's underwater realm with Night Kayaking!