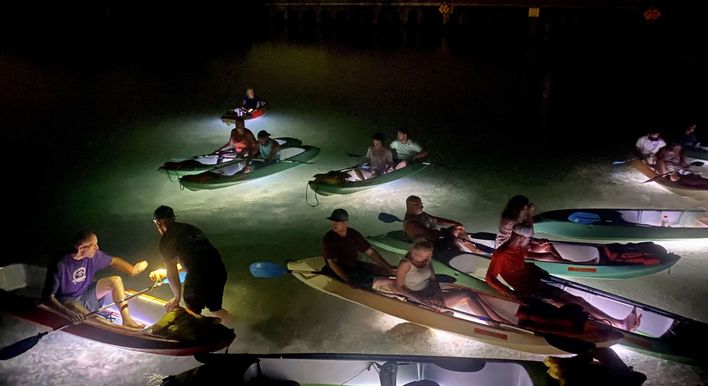 Duration
1 hour 30 minutes
Get a single or double glass-bottom kayak illuminated with lights and follow our tour guide on this one of a kind, unforgettable and simply magical adventure.
This slow paced, immersive, and very relaxing experience will allow you to see some cool, active at night marine life as you are gliding through crystal clear waters of Key West.
Guests will experience going through narrow mangrove tunnels at night, floating around shallow and calm waters as the tour guide will look for interesting critters for everyone to see.