Key West is widely regarded as one of the most haunted cities in the country due to its rich and violent history, full of shipwrecks and civil war stories. Because of its haunted history, Key West is the perfect place to put on your favorite costume and celebrate Halloween with your friends or family.
From taking a ghost tour of Key West's most famous ghostly sites to family-friendly Halloween events the entire family will enjoy, we've got a list of ways to help you celebrate Halloween like the Key West locals do!
A tour we think you'll love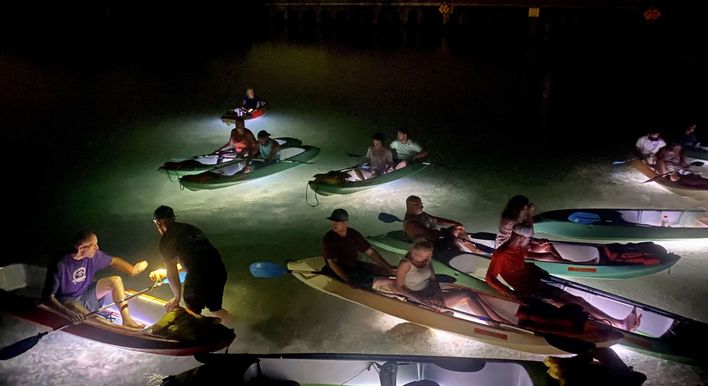 Night Kayak Guided Tour
From $60
View tour
Many of the events held in Key West for Halloween are annual occurrences, so it's always easy to find special offers and best rates before finalizing your fall vacation plans.
Take A Spooky Ride Through The Backwaters Of Key West For Halloween
Night Kayak Key West might not seem like a go-to place for Halloween, but our glass-bottom LED-lit kayaks make for an exciting after-dark activity to enjoy with your friends and loved ones. Our expert guides will take you out in a colorfully lit kayak through the dark waters of Key West to discover the lively nightlife of the marine life that calls the island home.
Whether you're trying to avoid paranormal activity this Halloween or simply want to plan an evening full of fun events that don't include hunting for ghosts, we can help you celebrate Halloween with an exciting experience that won't leave you screaming into the night.
Contact us in advance to be sure we have a tour available at the time you'll be in the area to experience Halloween in Key West.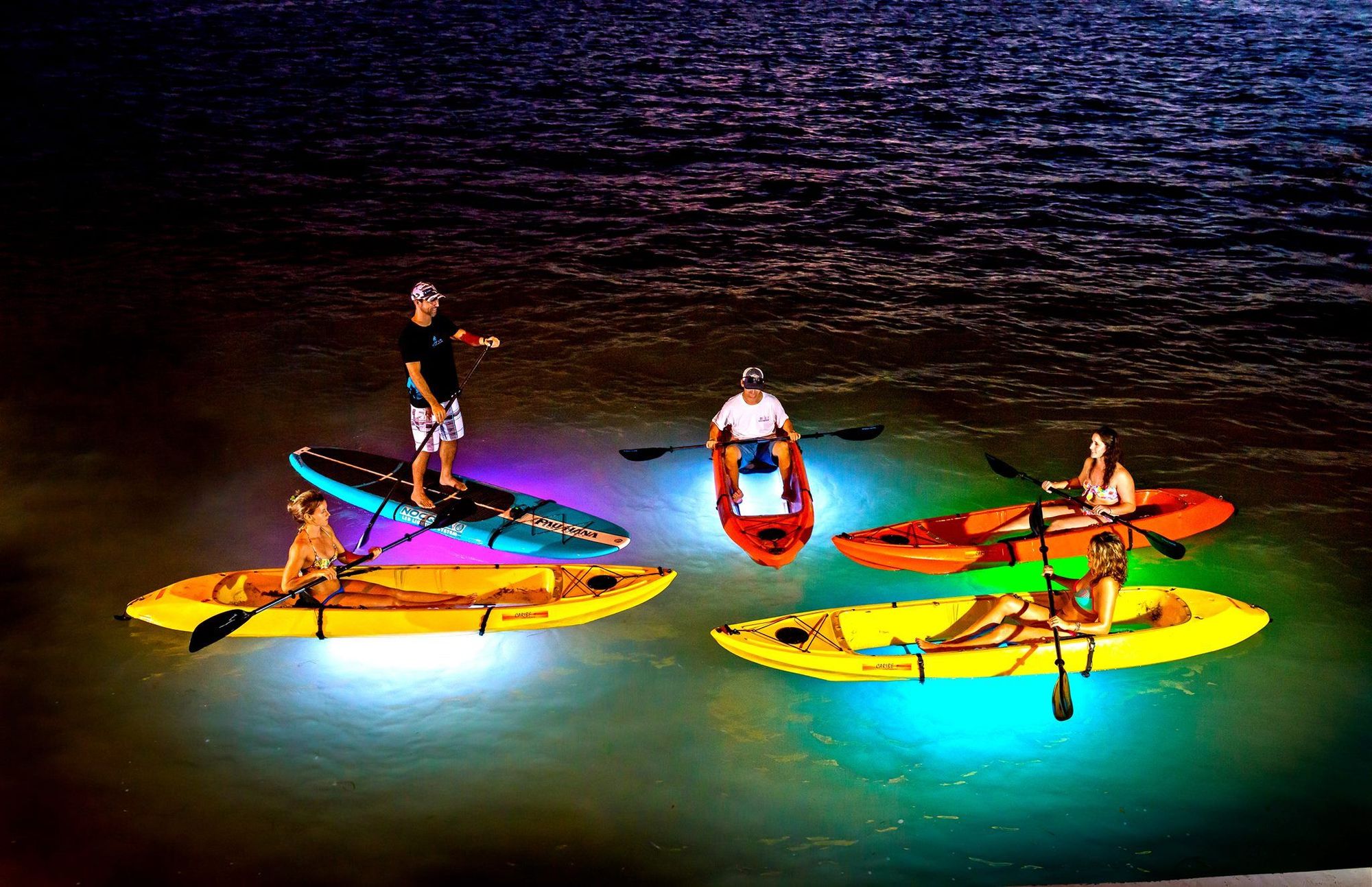 The Best Party In Key West For A Halloween Celebration You'll Never Forget
Don your best Halloween costume and head to the Fantasy Fest in Key West! If you're spending Halloween in Key West this year, then you cannot miss the 10-day festival that brings Halloween lovers from all over the country to this energetic island. Fantasy Fest has an impressive lineup of daily events to keep any and every festival-goer entertained.
There are various street parties planned, like the Bahama Village Goombay Festival, one of the island's best family-friendly Halloween events with free entertainment, arts and crafts for the kids, vendors with food and local fare for sale, and much more.
Watch the zombie bike ride or attend a zombie-themed after-party, enjoy a boozy pool party, watch one of the many costume contests, or simply watch as all the amazing costumes walk by throughout the myriad of events.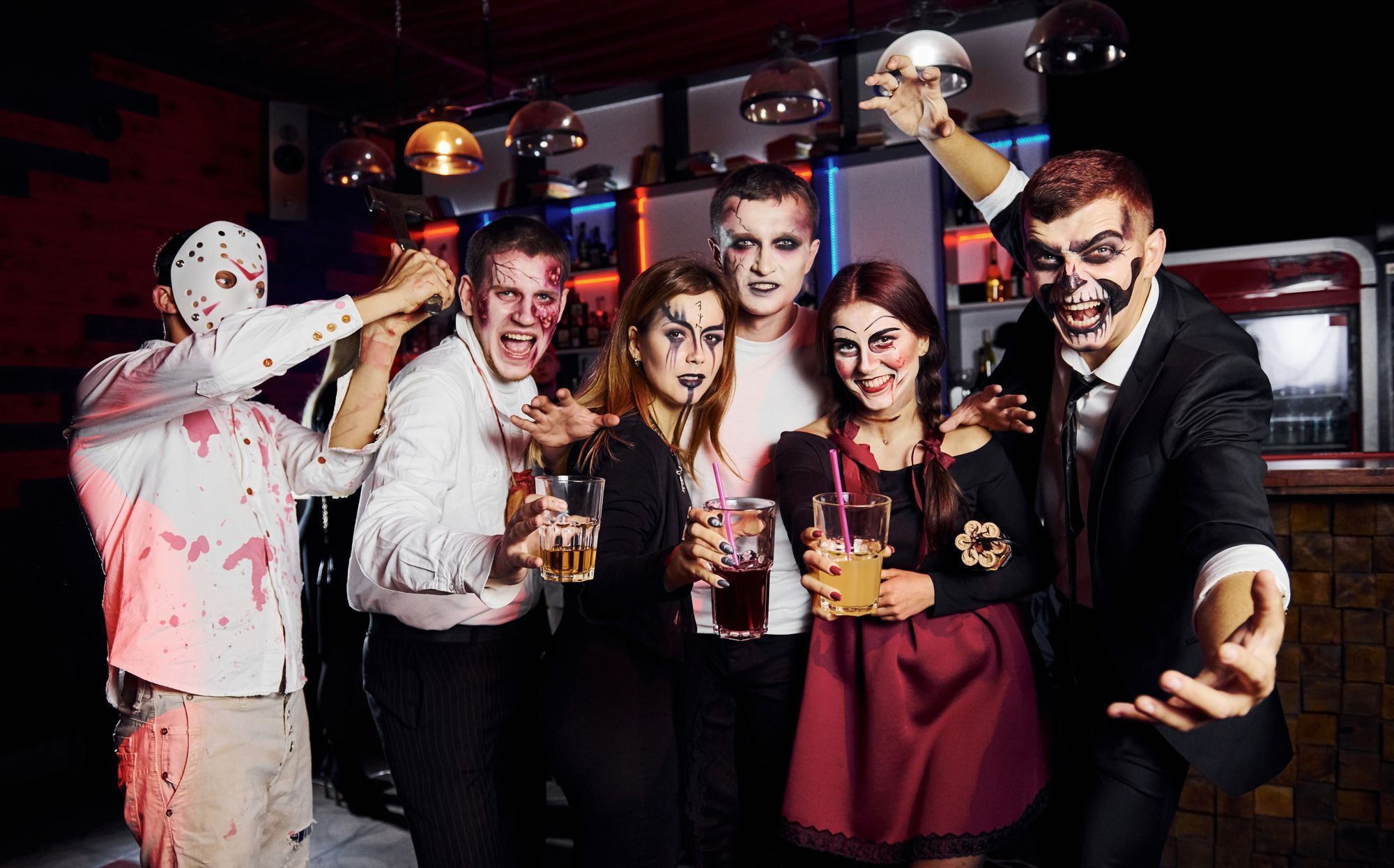 Explore Old Town On A Trolley Ghost Tour
If you're coming to Key West for Halloween and you don't want to miss out on any of the spooky stories of ghosts who linger on the island after dark after their tragic deaths, then the Old Town Trolley ghost tour is the way to go!
Not only can the trolley cover more ground than a traditional walking tour, but this is also another fun activity the entire family can enjoy for Halloween in Key West. Keep an eye out for ghosts at the various stops your ghost host will lead you to in Old Town, and have your camera ready to capture any spooky activity around the island.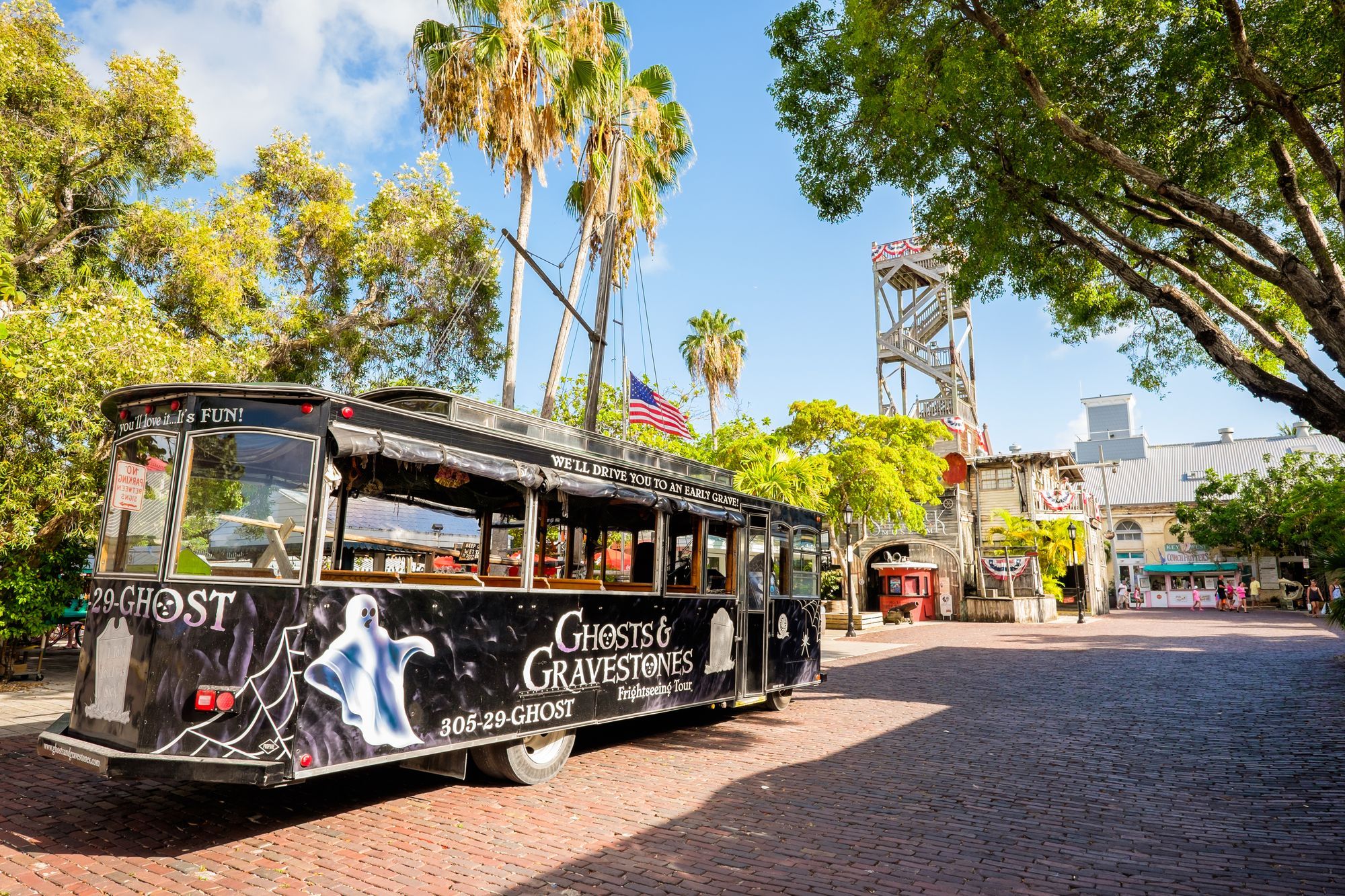 Discover Family-Friendly Halloween Excitement In Key West
One of the best Halloween events for families on the island has to be the Screaming Green Halloween festival at Key West's Botanical Garden. Head to the Botanical Garden in Key West this Halloween to have fun with the kids at these scare-free events. There are tons of arts and crafts for them to indulge in, including ones like repurposing recycled items to create a costume!
They can also come in costume and search for tricks and treats hidden along the garden pathways, play different scheduled games and win prizes, or jump in the bounce house to burn off some of that Halloween candy energy.
This October, come enjoy some family fun at the Botanical Garden in Key West and have peace of mind that your child can wear their costume and indulge in fun Halloween activities in a safe, educational environment.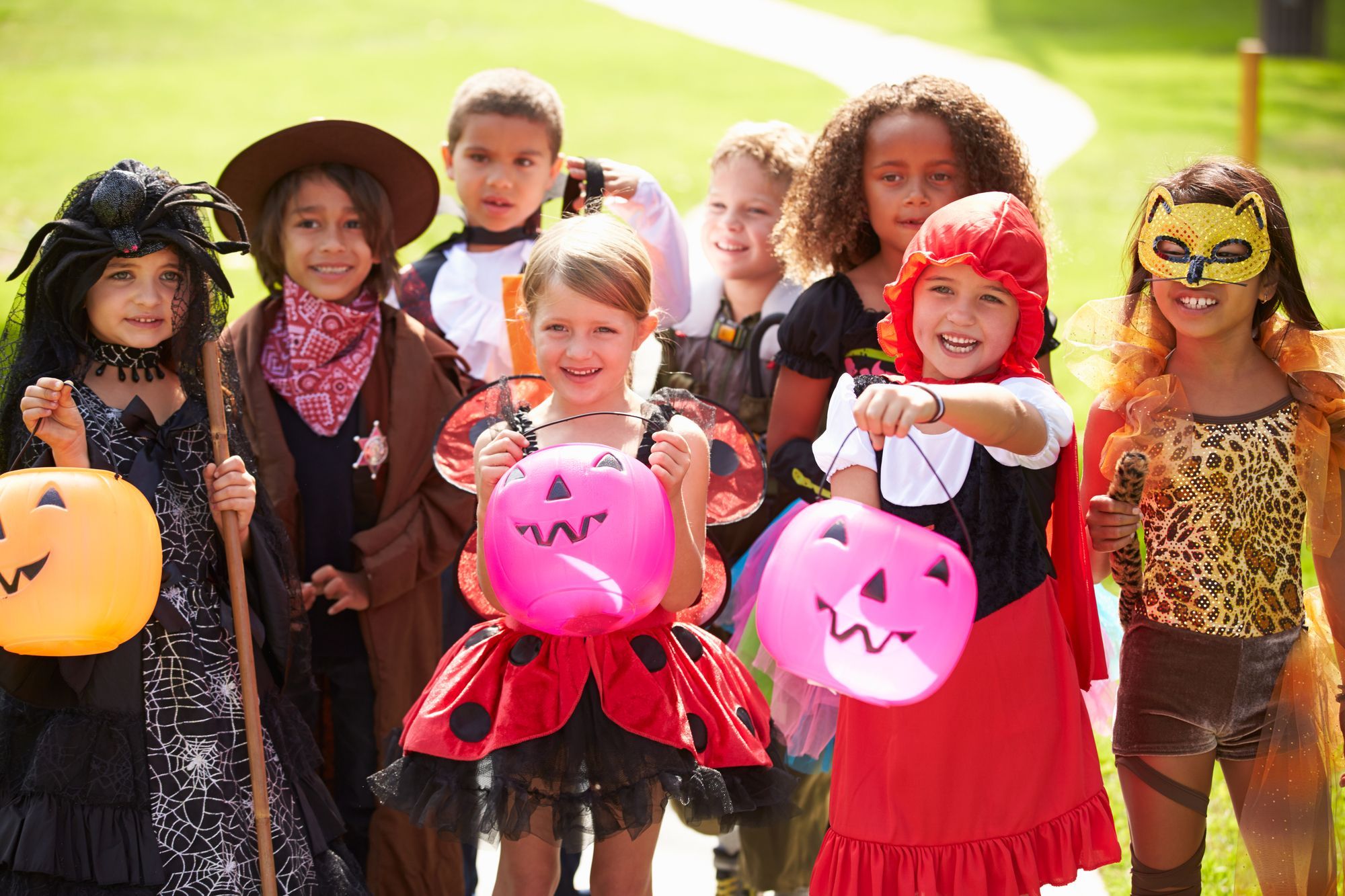 Kid-Free Halloween Pub Crawl On Duval Street In Key West
Duval Street is party central in Key West and is hopping with party activity all year round. When Halloween comes around, you can indulge in the excitement by putting on your best costume and hitting your favorite bars for drinks and dancing with friends.
Bars and lively nightclubs line Duval Street from beginning to end, so the options for a Halloween pub crawl are endless on Duval Street in Key West.
Some events like ghost tours and other excursions around the city offer coupons for a special offer on drinks or appetizers, so keep an eye out for these kinds of deals to get the best price possible on your evening out.
Here are some of the best bars to hit on Duval Street in Key West for the best Halloween party pub crawl:
Sloppy Joe's

801 Bourbon Bar

Willie T's

The Sunset Bar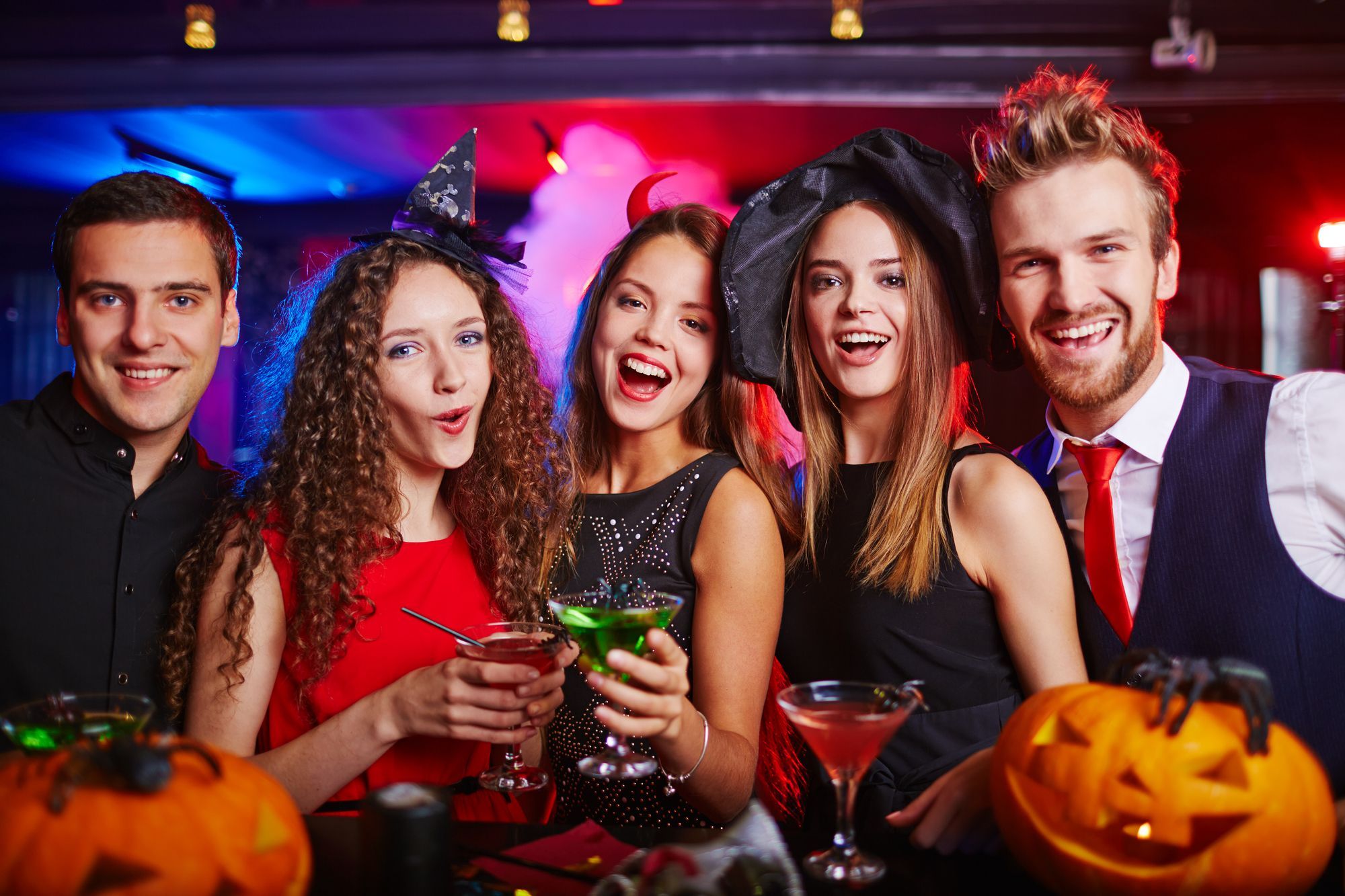 Visit Robert The Doll In Key West For Halloween
Robert the doll is a famously haunted doll that lives at the Fort East Martello Museum, where it's said his hair and soul are slowly diminishing over time. If you visit, beware of taking a selfie with Robert! It's said that anyone who takes a picture of Robert without first asking his permission suddenly becomes afflicted with a menacing curse.
In fact, when you visit Robert, you'll see his enclosure is covered in letters from previous visitors begging the entity to release them from the weight of the curse. These guests didn't take the warning of the curse seriously; will you ask permission before taking a picture of the famous haunted Robert Doll in Key West?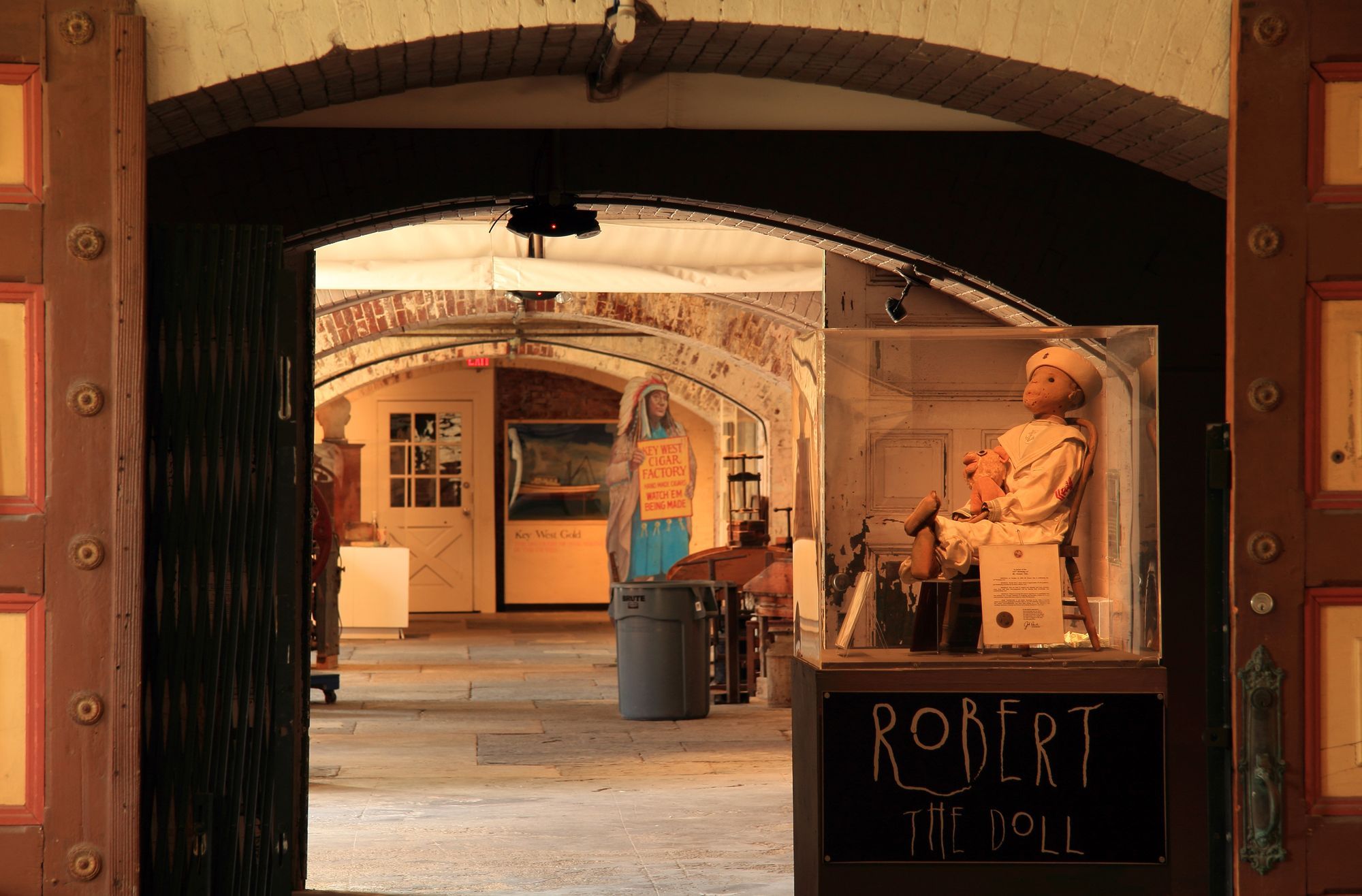 More Halloween Fun At The Botanical Gardens In Key West
If scary dolls and potential ghost sightings don't sound like your idea of a fun time, then perhaps you'd enjoy a display of whimsical scarecrows at the Botanical Gardens in Key West. Local artists from all over the island create stunning and whimsical scarecrows made entirely of natural materials and recycled objects.
Come visit the gardens every day in October to find your favorite and help crown a winner by choosing the best scarecrow in the garden. Kids always enter and explore the gardens for free, so it's a great option to get out of the house for some family fun without spending a lot of money on expensive attractions around Key West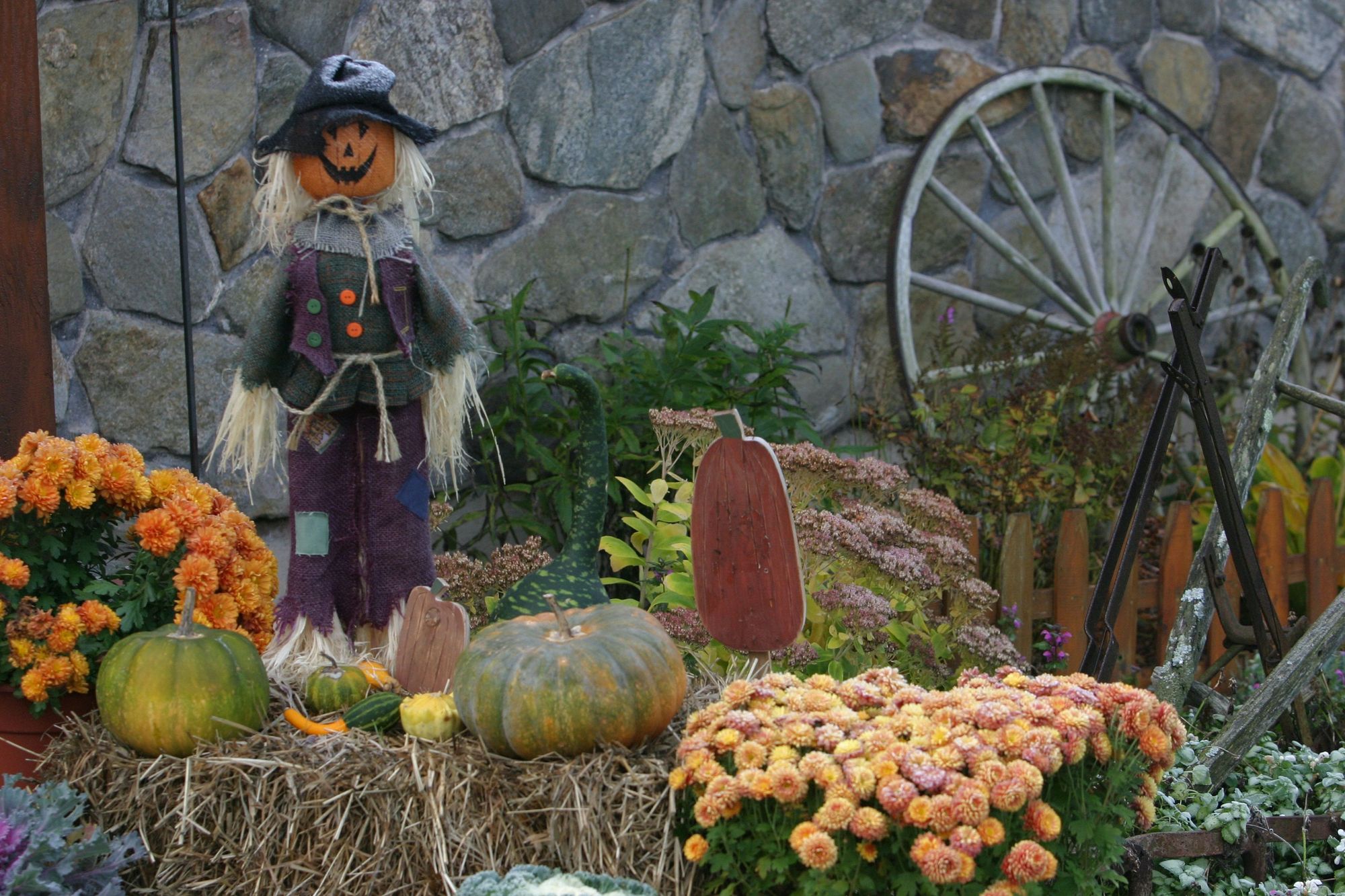 Explore Haunted Places In Key West For Halloween
Key West is one of the most haunted places in the country due to its past, so it's not hard to find haunted places to try your hand at exposing paranormal activity. Visit Haunted Key West to find a list of haunted places all over the island, including restaurants and bars with ghost sightings, hotels with otherworldly guests who never seem to leave, cemeteries and burial grounds with strange activity after dark, and so much more.
You can also embark on a VIP tour with ghost tour guides who know the island like the back of their hand. Not only will their guides teach you all about the sometimes scary history of Key West, but they'll also introduce you to some of the most haunted places in the country.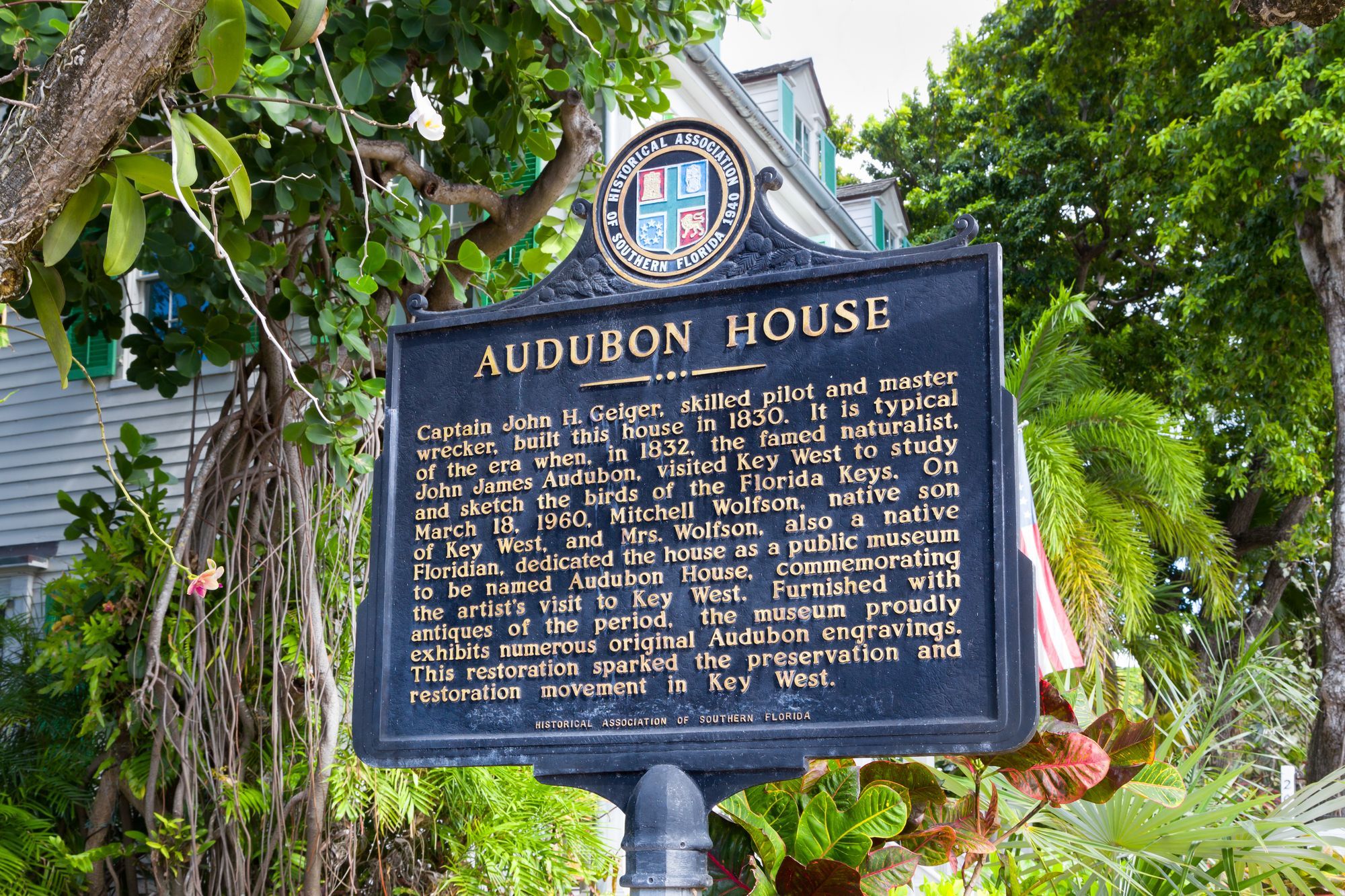 Indulge In An Adults-Only Walking Tour Of Key West
There are countless ghost tours across Key West, but if you want a truly chilling experience for your Halloween visit, then search for an adults-only walking tour near your accommodations. You'll get the juiciest details on murders, tragic deaths, and ghostly encounters, and your guide will lead you to some of the best places to record paranormal activity on the island.
Keep in mind these tours are truly tailored for adults, so don't try to bring the kids. Have your camera ready, and be on the lookout for any spooky visitors that may go bump in the night. Some of the content on the tour may include:
Gruesome stories of tragic deaths in Key West

Frightening tales of ghost encounters

Visiting haunted locations around the island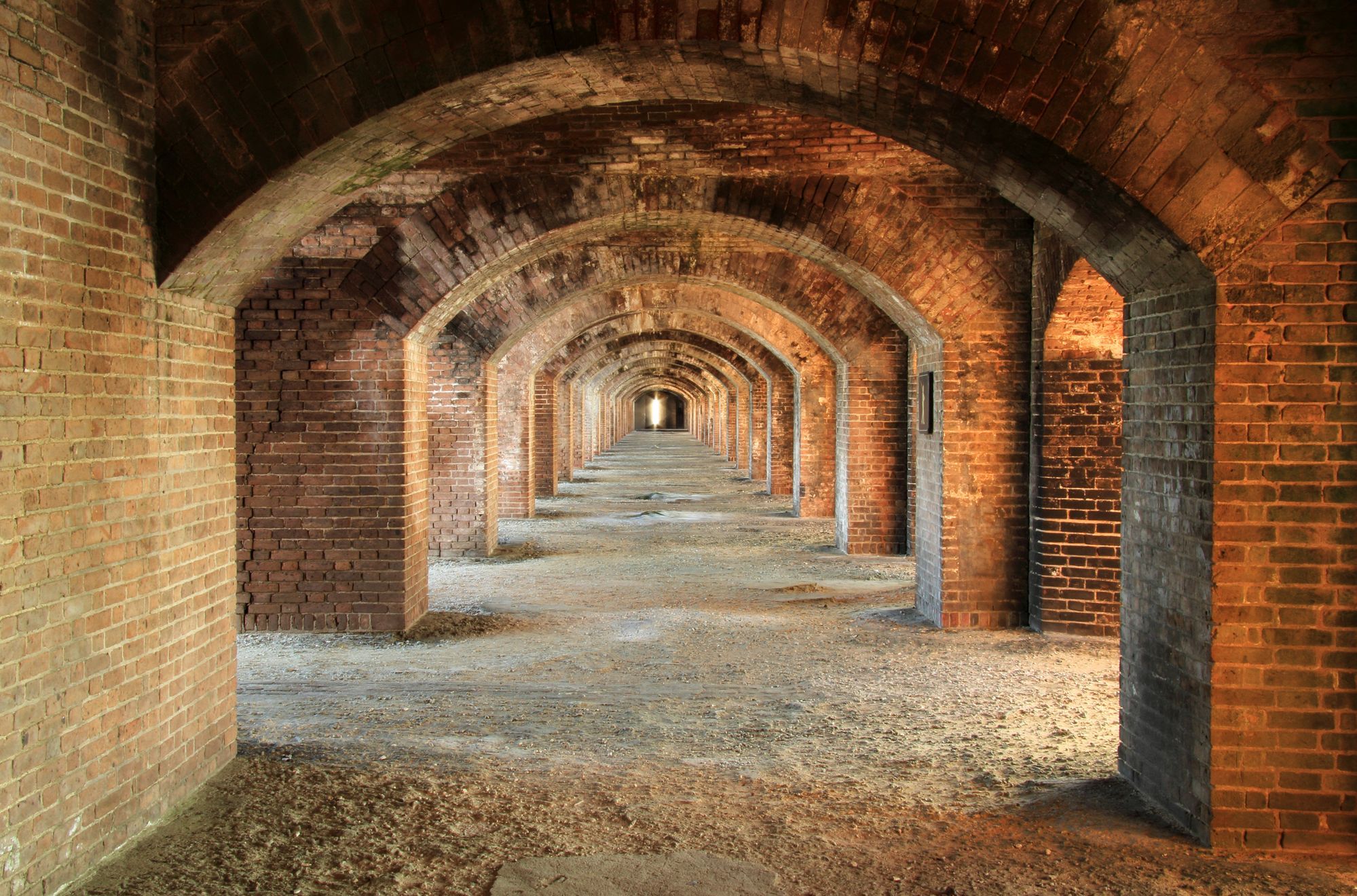 The Most Peaceful Excursion In Key West For Halloween
If you're not into chasing ghosts or scaring yourself half to death, then our night kayaking tours of Key West are the best way to enjoy some Halloween fun without the scares. We take you out into the night to kayak through the peaceful waters with LED lights illuminating the crystal-clear mangrove creeks and shorelines.
Don't miss out on some of the best wildlife encounters Key West has to offer. Contact us here to find a tour that works with your Key West vacation plans and to ensure we have a guide available during your preferred time slot.