Create fresh holiday traditions this year and experience Key West under the winter sun. Enjoy bright sunny days and refreshing ocean breezes that will usher in the holiday spirit as you participate in exciting activities and fun winter events across the Florida Keys.
There are a multitude of fun things to do in Key West in December, and many of them are just minutes away from the Key West airport. Experience the festive party atmosphere of Duval Street, or nibble on tasty Key lime pie as you wander Old Town amidst the festive lights. Whatever you want to establish as your new Florida Keys holiday tradition, you're sure to find fresh favorites on this list of festivities for a fun Key West in December!
A tour we think you'll love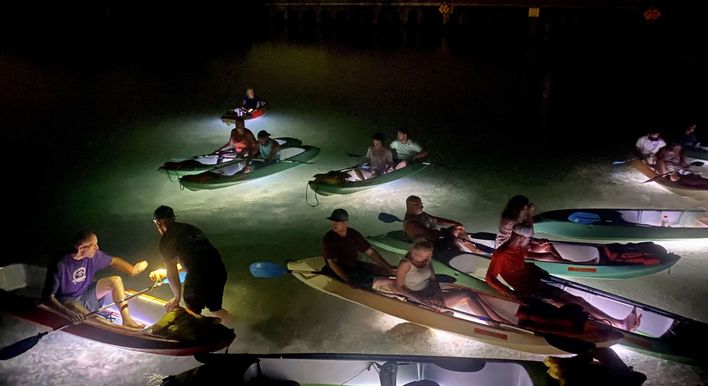 Night Kayak Guided Tour
From $60
View tour
1) Create Your Own Illuminating Holiday Experience In Key West
There's nothing like seeing the twinkling glow of Christmas lights around the holiday season, but you can also create an illuminating experience in the crystal clear waters of Key West with one of our nighttime kayak tours!
Climb inside one of our glass-bottomed kayaks equipped with colorful LED lighting to illuminate the waters and sea creatures below. Our professional tour guides will lead you through mangrove tunnels and calm coastal waters, where you can search for sea turtles, tropical fish, and other sea life in a way you may have never imagined before!
You can also take a boat trip around Key West with a variety of tour options or sign up for a sunset cruise to watch as the sun dips below the horizon for a stunning experience this holiday. Simply reach out ahead of your trip to make sure we have the dates and times you need to create a magical experience!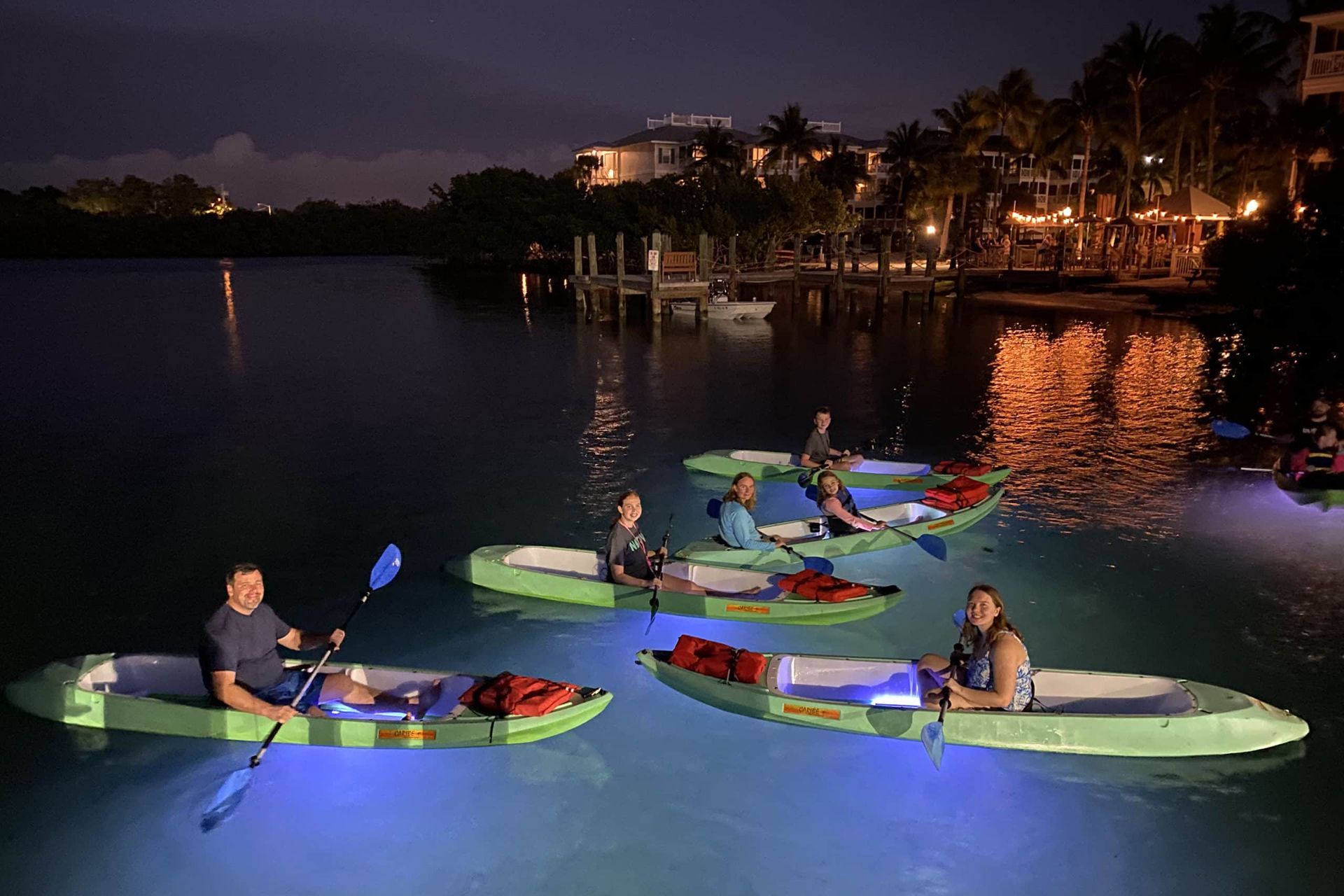 2) Visit The Key West Aquarium For A Fun Holiday Experience
If you're looking for fun things to do in Key West in December with your family, then consider the Key West Aquarium. Whether it's an educational experience you're after, or you're looking for an indoor activity to keep the kids entertained while the hurricane season weather might be frightful, there's never a shortage of excitement here!
Interactive exhibits like touch tanks and sea turtle conservation tours offer an immersive experience to help relax you from the hustle and bustle of the holidays in Key West. You can find the aquarium in the heart of Mallory Square where the famous sunset celebration kicks off every night in Key West!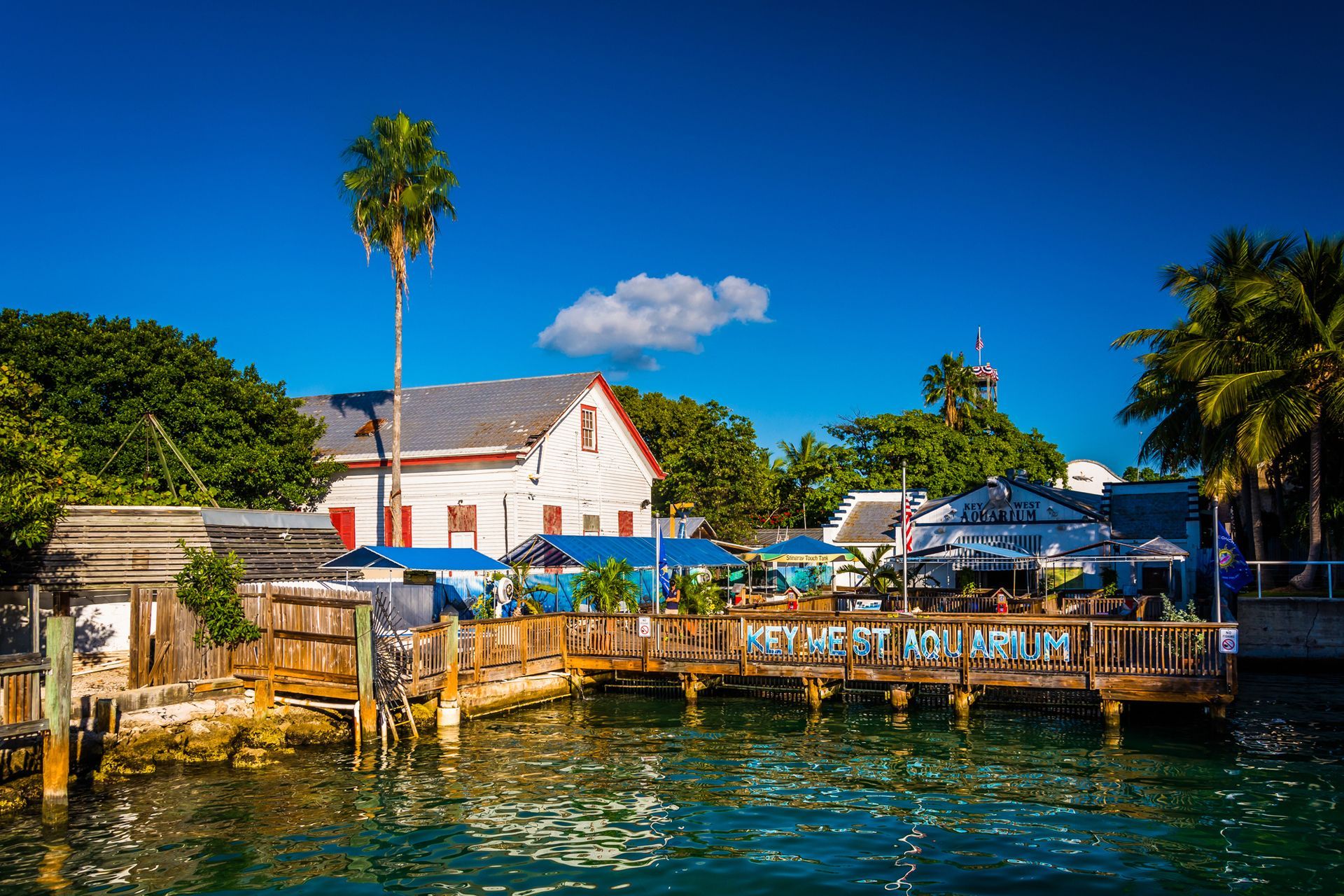 3) Check Out The Annual Holiday Parade In Key West
This highly anticipated annual hometown Key West holiday parade is a show-stopper of an event that meanders from Truman all the way to the end of Duval Street in the heart of Downtown Key West. The parade is complete with colorful floats, talented marching bands, and many more surprises that make their way through Key West, spreading the holiday spirit.
Keep an eye out for this year's date for this annual favorite, and be prepared to experience a holiday parade like never before. Your kids will be excited to see Santa close out the parade with one of the most inspiring holiday floats to grace the parade!
You can also look out for this year's date for the lighted boat parade that takes place every year in the historic seaport and loops around in front of the Schooner's Wharf bar where judges proclaim a fan favorite!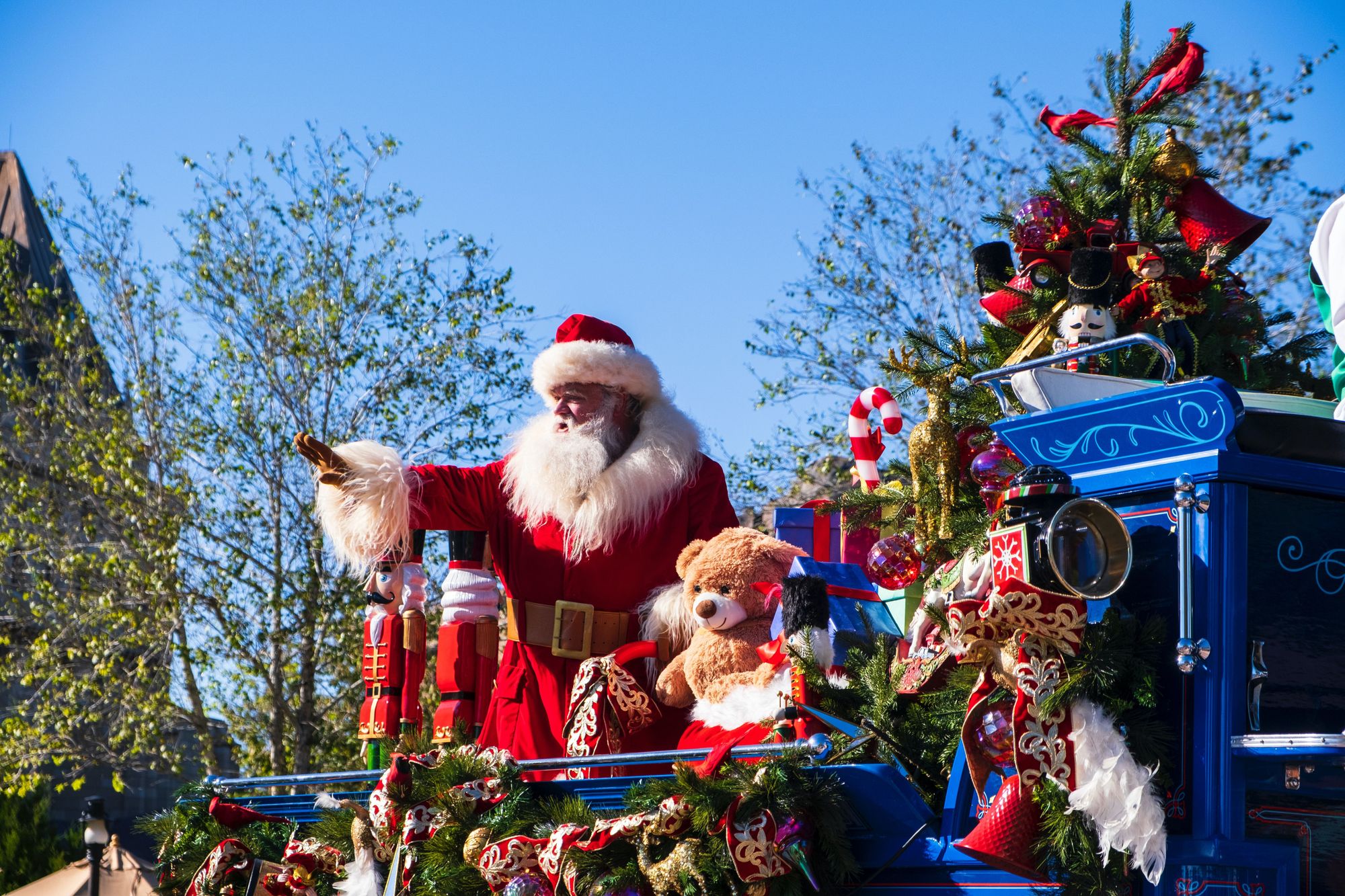 4) Discover The Best Of Key West In December
One of the best things to do in Key West in December is to climb aboard the Old Town Trolley to embark on their Holiday Sights and Festive Nights tour! For an entire blissful hour, you can sit back and relax with a few holiday cookies and piping hot cider as your expert local guide leads you through Key West.
Listen to Christmas carols and take in the sights of some of the most stunning holiday lights and displays throughout Key West. At the beginning of the tour, each passenger receives a pair of special holiday lights glasses that ensure you get the most magical experience as you view the sparkling lights around Key West.
Watch the sunset celebration at Mallory Square to kick off your exciting evening of holiday fun, and then head to the trolley at 6 p.m. Put on your special holiday lights glasses and get cozy with your cider because this 60-minute tour is sure to fill you with the Christmas spirit!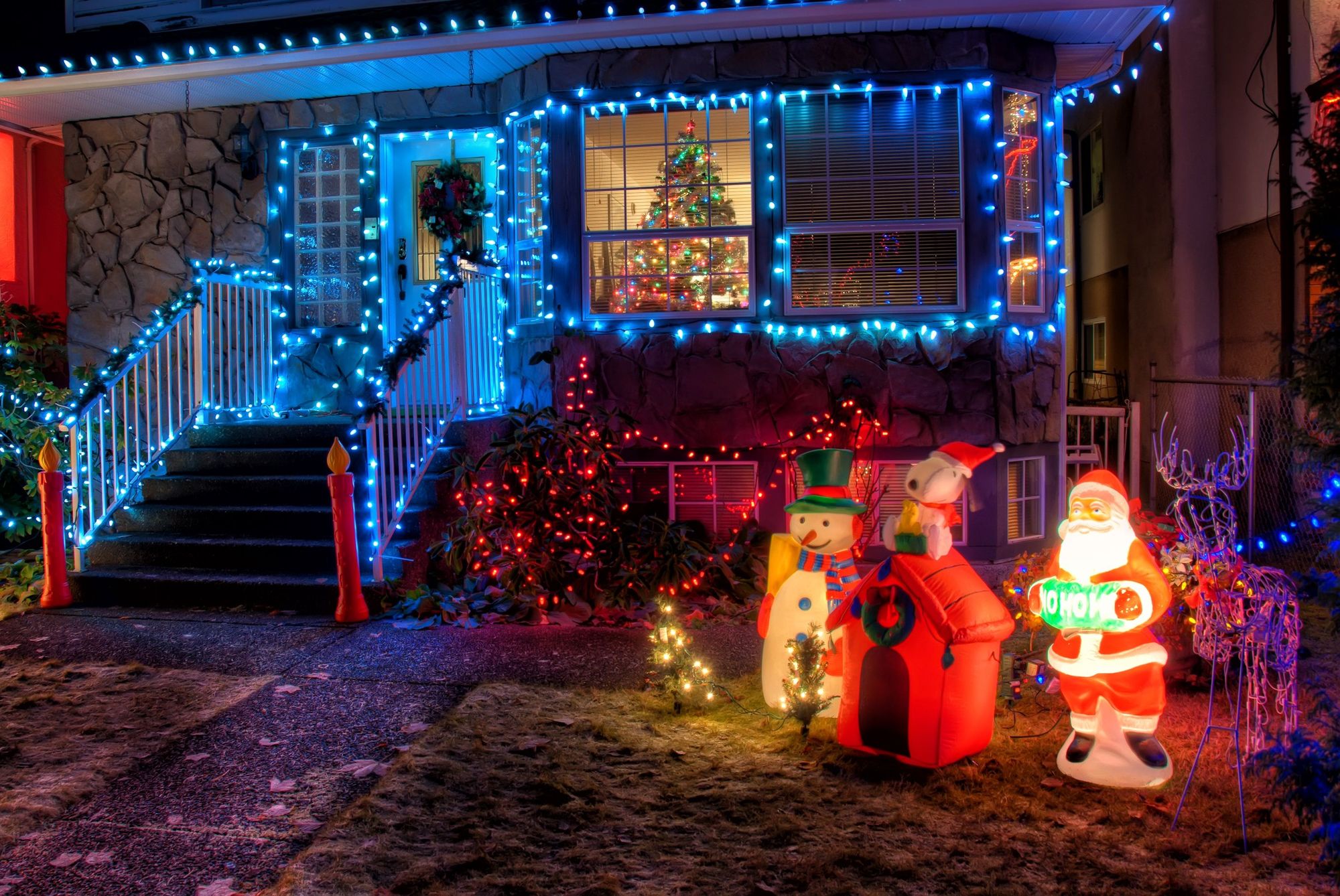 5) Visit The Key West Butterfly And Nature Conservatory
One of the best places to go when visiting Key West in any season is the Key West Butterfly and Nature Conservatory. This breathtaking butterfly park has more than 50 species of live butterflies from across the globe:
Great Southern White

Giant Swallowtail

Monarch

Peacock

Mangrove Buckeye
No matter what the Key West weather is looking like outside, this climate-controlled enclosed habitat on Duval Street is always a warm, welcoming paradise where you can walk amongst hundreds of fluttering butterflies and colorful birds.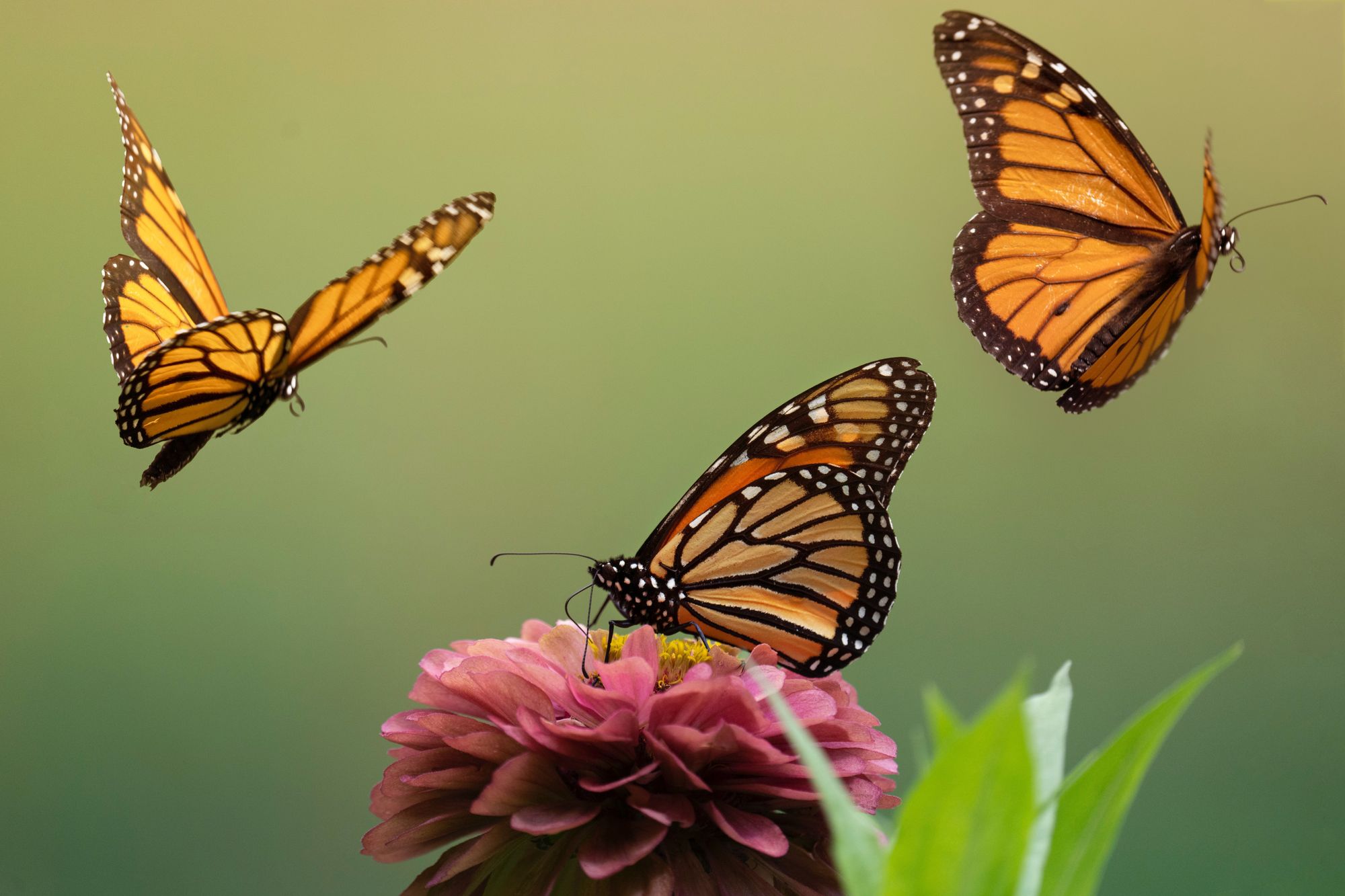 6) Escape The Bustle Of Holiday Tourism In Key West And Visit A Remote National Park
If you're tired of all the crowds and just want to get back to nature with your family while in Key West in December, then consider a day trip to Dry Tortugas National Park. While it's not the easiest place to get to, this can make it that much more adventurous for a family of nature lovers. Don't forget to bring the following accessories:
Light jacket

Comfortable footwear

Bathing suit

Change of dry clothes

Sunglasses

Camera
Hop aboard the Yankee Freedom Ferry for a scenic boat trip to the Dry Tortugas National Park and set off for a day of exploration and fun with your family or friends. You can experience a Key West lighthouse, a historic fort, coastal trails, and so much more.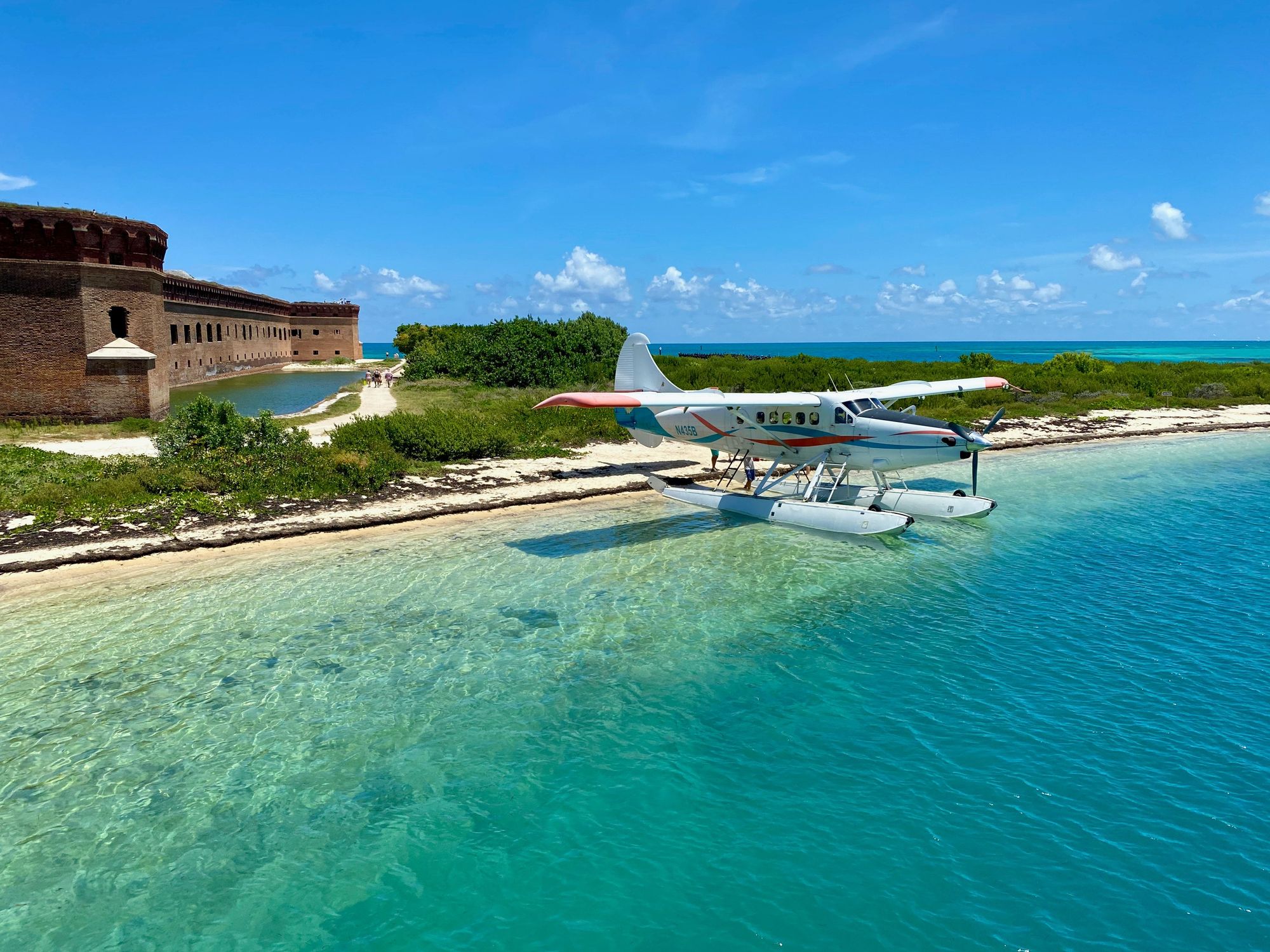 7) Ring In The New Year In Key West
There are two popular ways to celebrate New Year's Eve in Key West. The Conch Shell Drop is an annual favorite that brings a sea of people to Downtown Key West on Duval Street to cheer on as the Conch drops down onto the roof of Sloppy Joe's Bar on New Year's Eve.
Another exciting Key West New Year's Eve celebration occurs when a giant red heel lowers from the second floor of the Bourbon Street Pub New Orleans House on Duval Street with famous drag queen Sushi on board.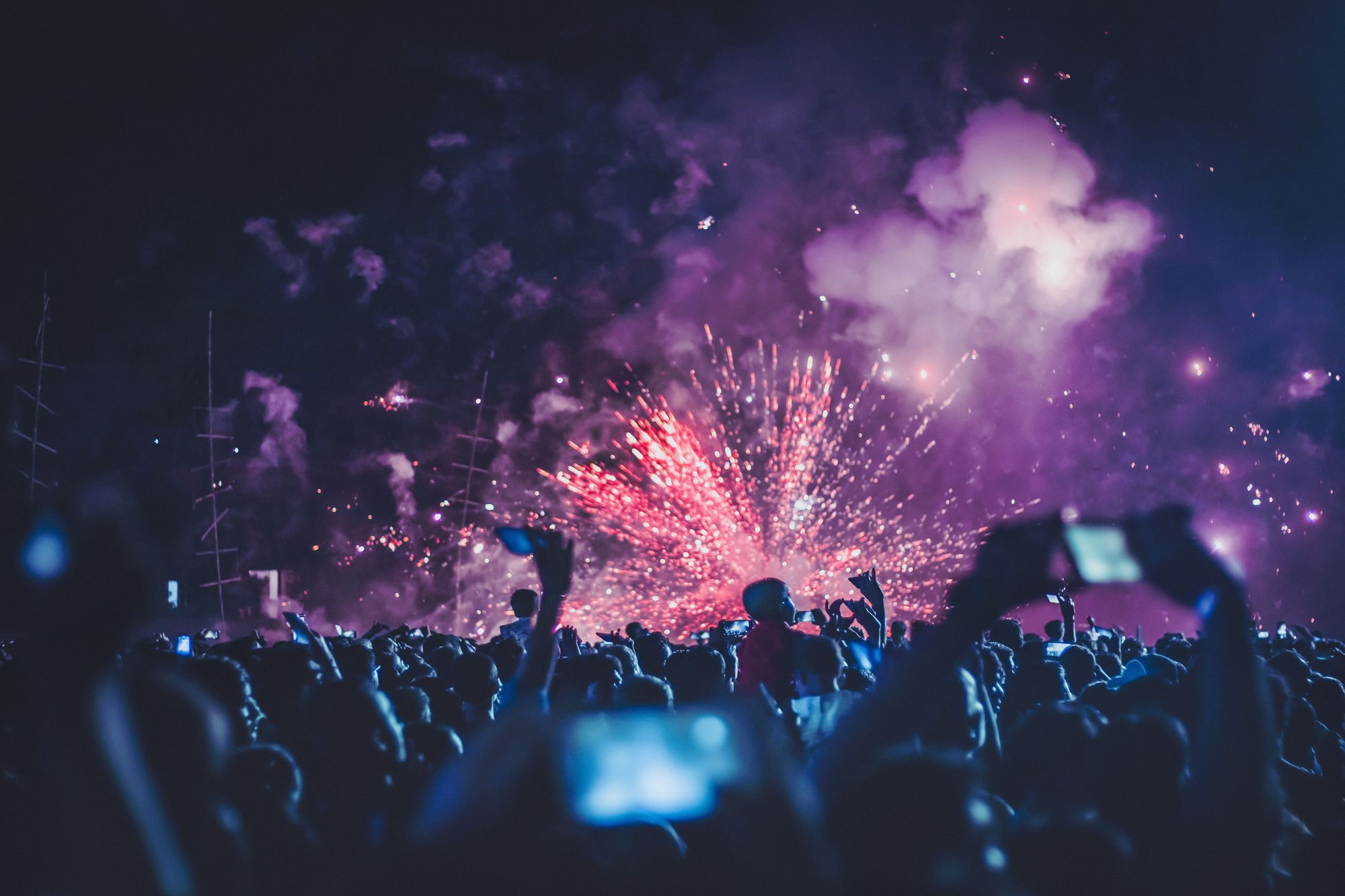 8) Ride The Historic Conch Tour Train In Key West
Gather your loved ones and prepare for a memorable evening of holiday fun and excitement in Key West in December. Climb aboard the historic Conch Train to tour the best holiday light displays in Key West. Listen to carols and sing along as you sip on cider and enjoy cookies and Christmas fun with your family and friends.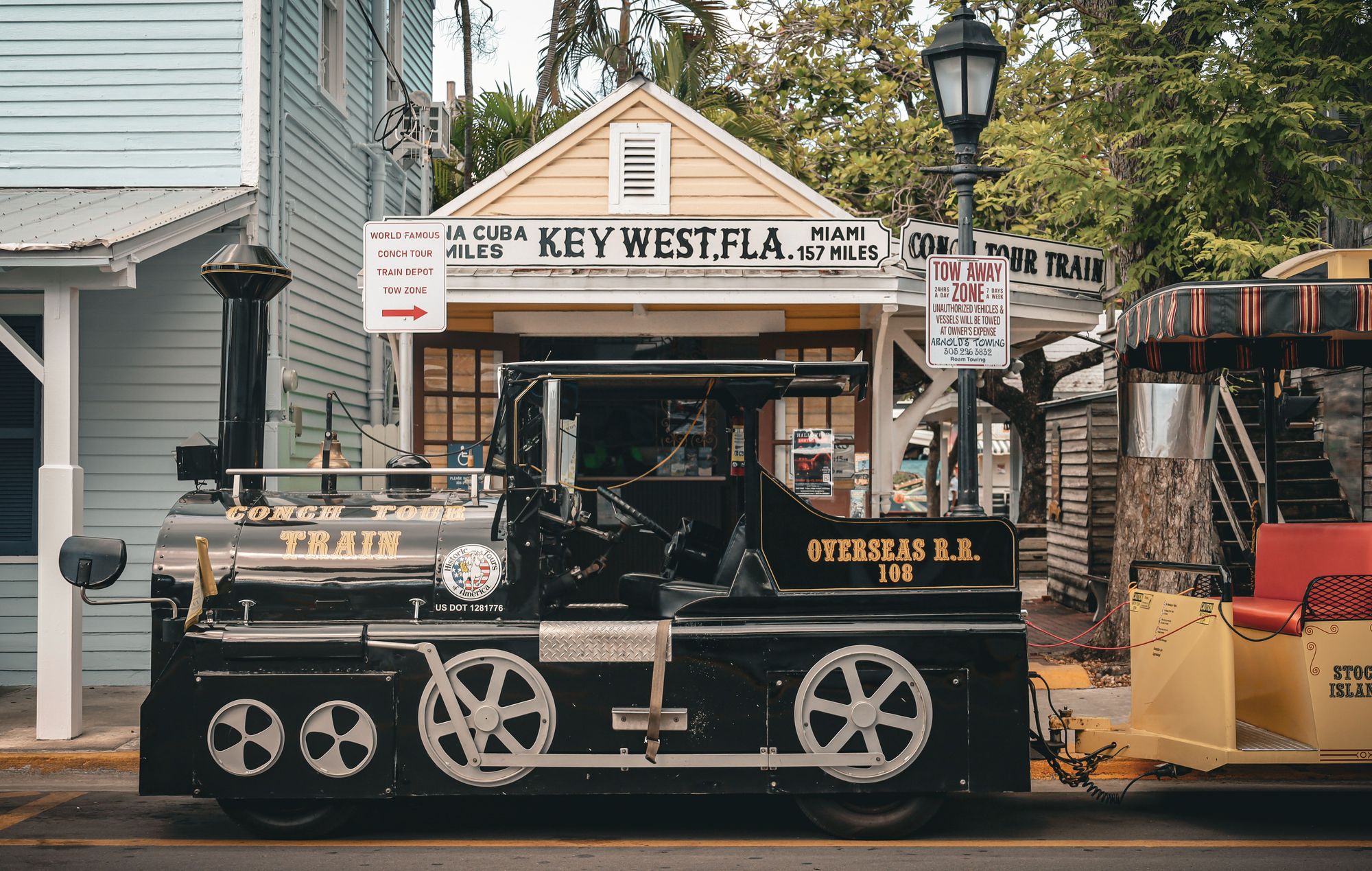 9) Don't Skip A Trip To Southernmost Point In Key West
The famous Southernmost Point buoy is so much more than an iconic place to visit and snap a commemorative photo of your trip to the nation's Southernmost City. When you visit this iconic spot, you also have access to exciting opportunities to learn more and experience the best of Key West.
Take a historical tour of Key West to learn about the island's rich history, or take a culinary walking tour to experience some of the most inspiring Cuban and Caribbean influences across the island's food and culture. Don't forget to visit the best Cuban restaurants in Key West:
El Meson De Pepe's Restaurant & Bar

El Siboney Restaurant

Ana's Cuban Cafe and Southernmost Grocery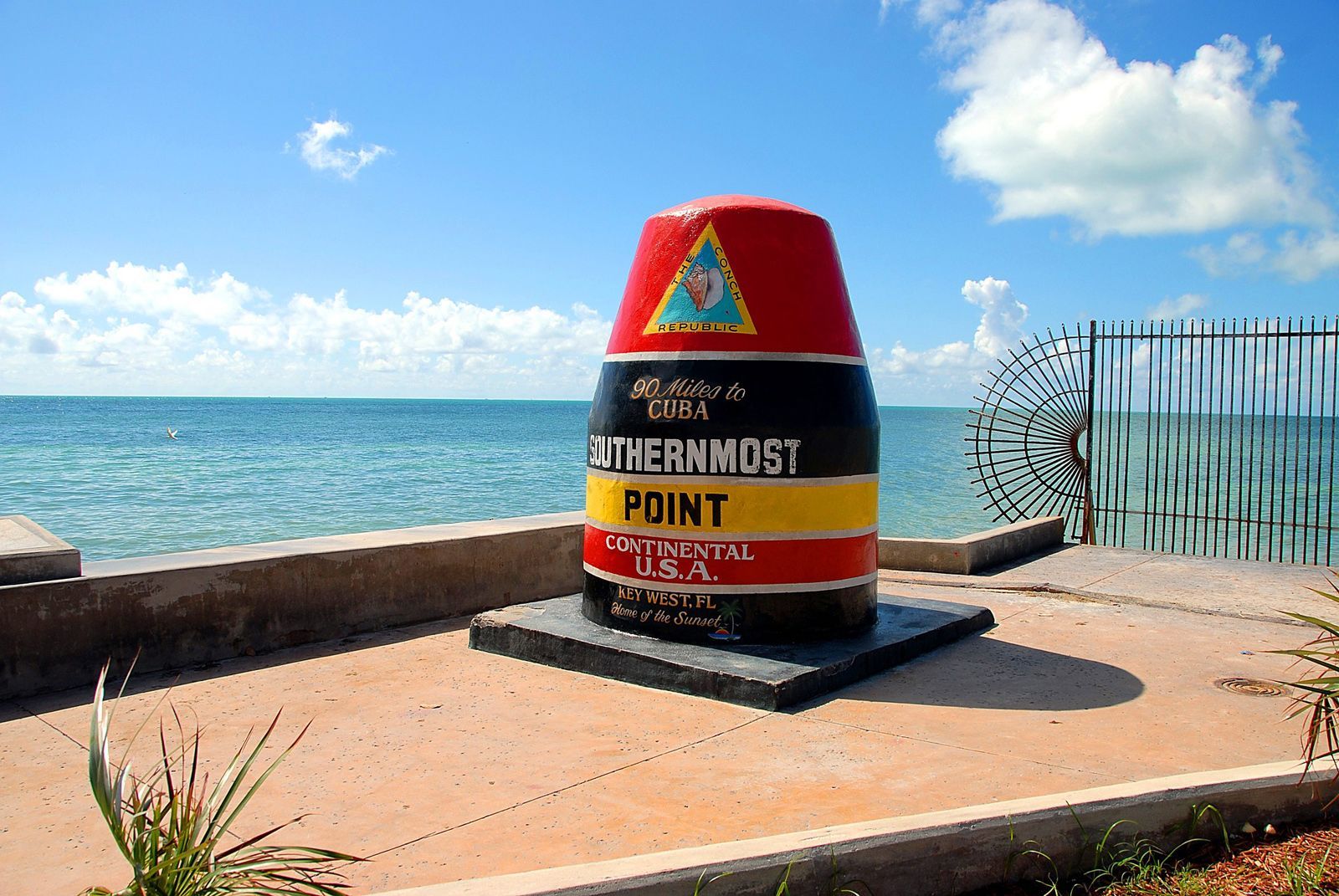 Make It A Magical Visit To Key West This Holiday
Although most people don't see the appeal of visiting a subtropical climate for the holidays, Key West has so much to offer around this time of year. Whether you want to enjoy festive lighted boat parades and hot chocolate for a more traditional holiday experience or you want to explore new traditions with natural experiences with a tour guide, Key West has everything you need to make the trip special.
Our guides love to show you the best places to escape the city of Key West and experience our lush landscape and local wildlife. Take our night kayaking tour in Key West during your stay to experience an illuminated experience like no other.
Check out our website to book your holiday experience today!