If you are craving some alone time or you are a zealous solo traveler looking for an adventure, all roads lead to Key West.
With its beautiful beaches, hidden gems, theme parks, and welcoming atmosphere, the laid-back island city will give you everything and then some.
A tour we think you'll love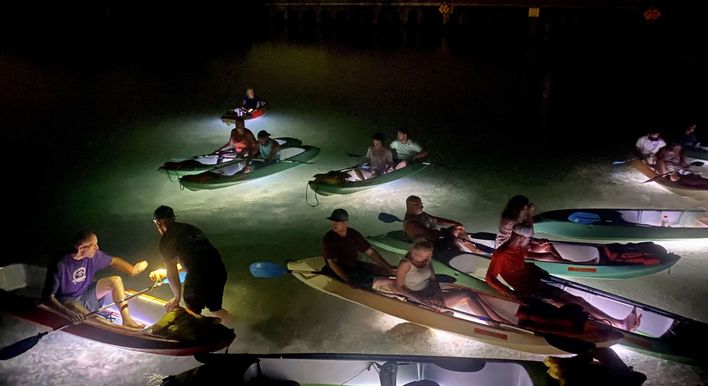 Night Kayak Guided Tour
From $60
View tour
So, if you are a history buff, beach lover, or nature enthusiast, your solo trip to Key West will definitely be worthwhile.
We've put together the best Key West solo travel ideas featuring picture-worthy Key West Lighthouse to the bustling scenes of Duval Street!
Get instant inspiration to plan your unforgettable Key West getaway.
Is Key West Safe?
Key West is considered a safe destination for solo adventurers.
Whether exploring the charming streets or going for an evening stroll on the beach, this destination is your haven.
There are plenty of things to do alone in Key West that won't compromise your sense of security.
From night kayaking guided tours that explore the crystal-clear waters of Key West to bar hopping on the electrifying Duval Street. The list is endless!
However, being cautious about your Key West solo travel goes without saying. So, keep your belongings secure, follow local recommendations, and beware of your surroundings.
Staying safe in Key West is similar to any other destination!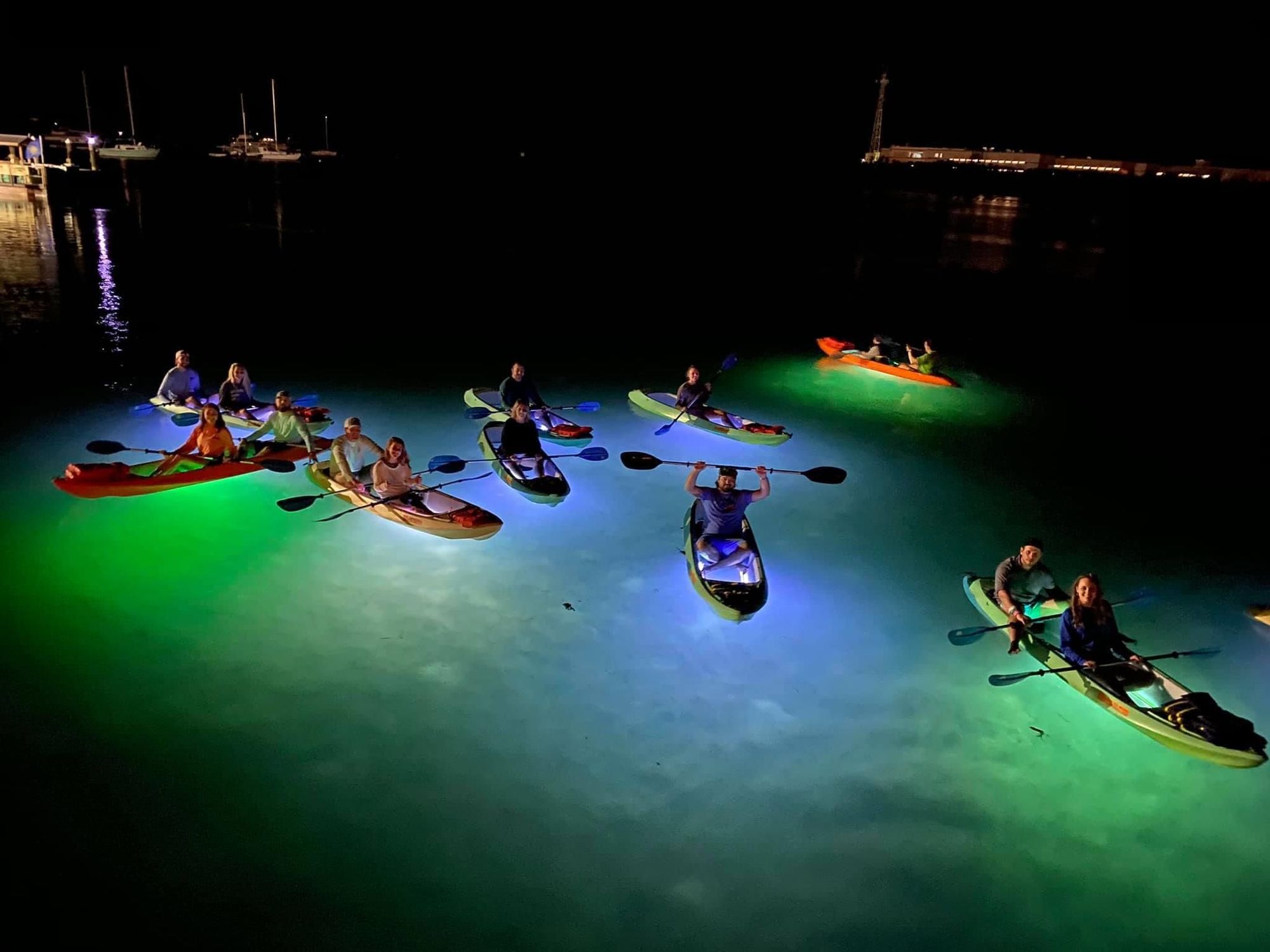 Where To Stay In The Florida Keys?
Key West offers a wide array of accommodation options for a solo adventurer.
From boutique Key West hotels in the heart of Old Town to waterfront high-end resorts with scenic views, you'll run out of time instead of options for setting up camp.
If you are on a budget or looking to splurge, Key West has the perfect place. Here are some favorite hotels you might want to check out:
Ocean Key Resort & Spa

Key West Marriot Beachside Hotel

Havana Cabana

Silver Palm Inn

The Best Western Gateway To The Keys
7 Best Things To Do In The Florida Keys For Solo Travelers
When planning a solo travel Key West offers countless exciting activities and experiences. We highlighted seven things to do alone in Key West that guarantee ultimate fun:
1) Try Out The Key Lime Pie
One of the greatest perks of traveling alone to Key West is the freedom to explore all the most amazing places in the city at your own pace.
Take time to sample different dessert variations, from classic recipes to creative twists. But most importantly, savor Key West's popular key lime pie.
As a solo explorer looking for new adventures, try finding the most delicious Key Lime Pie in Key West's best restaurants. Here are some hot spots for you to look into and gauge:
Kermit's Key Lime Shoppe

Blue Heaven

Old Town Bakery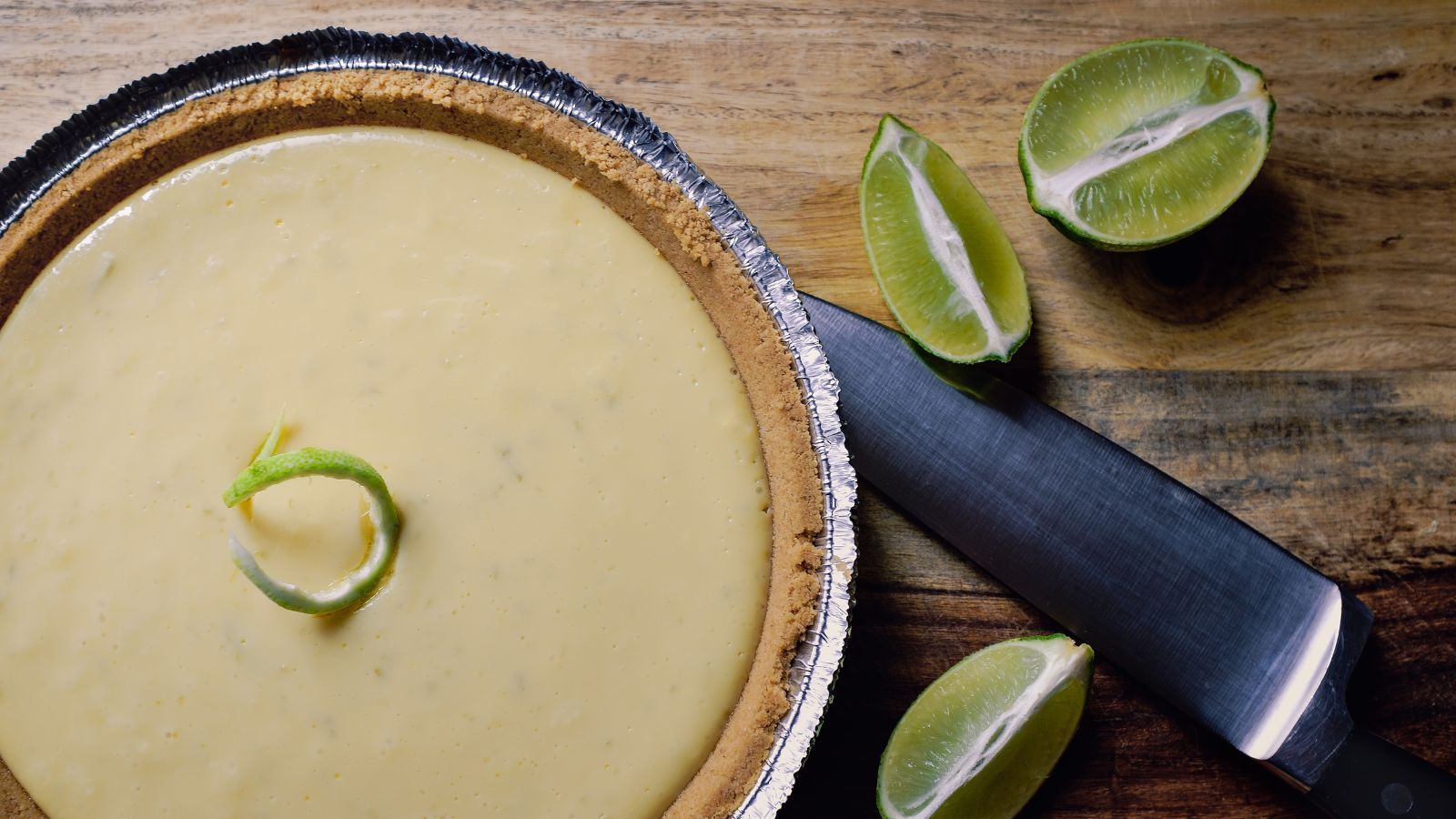 2) Make New Friends On Duval Street
As a solo traveler, you understand how lonely it can get even if you visit a charming town like Key West.
So where do you go to mingle and forge new connections with locals and fellow travelers?
Duval Street!
It's filled with lively bars, exciting clubs, and an energetic atmosphere!
So, if making friends is a bit of a challenge on your Florida Keys visit, hit up Duval Street for a refreshing cocktail and endearing conversations.
It's a melting pot of locals and visitors looking to unwind, relax, and make new friends.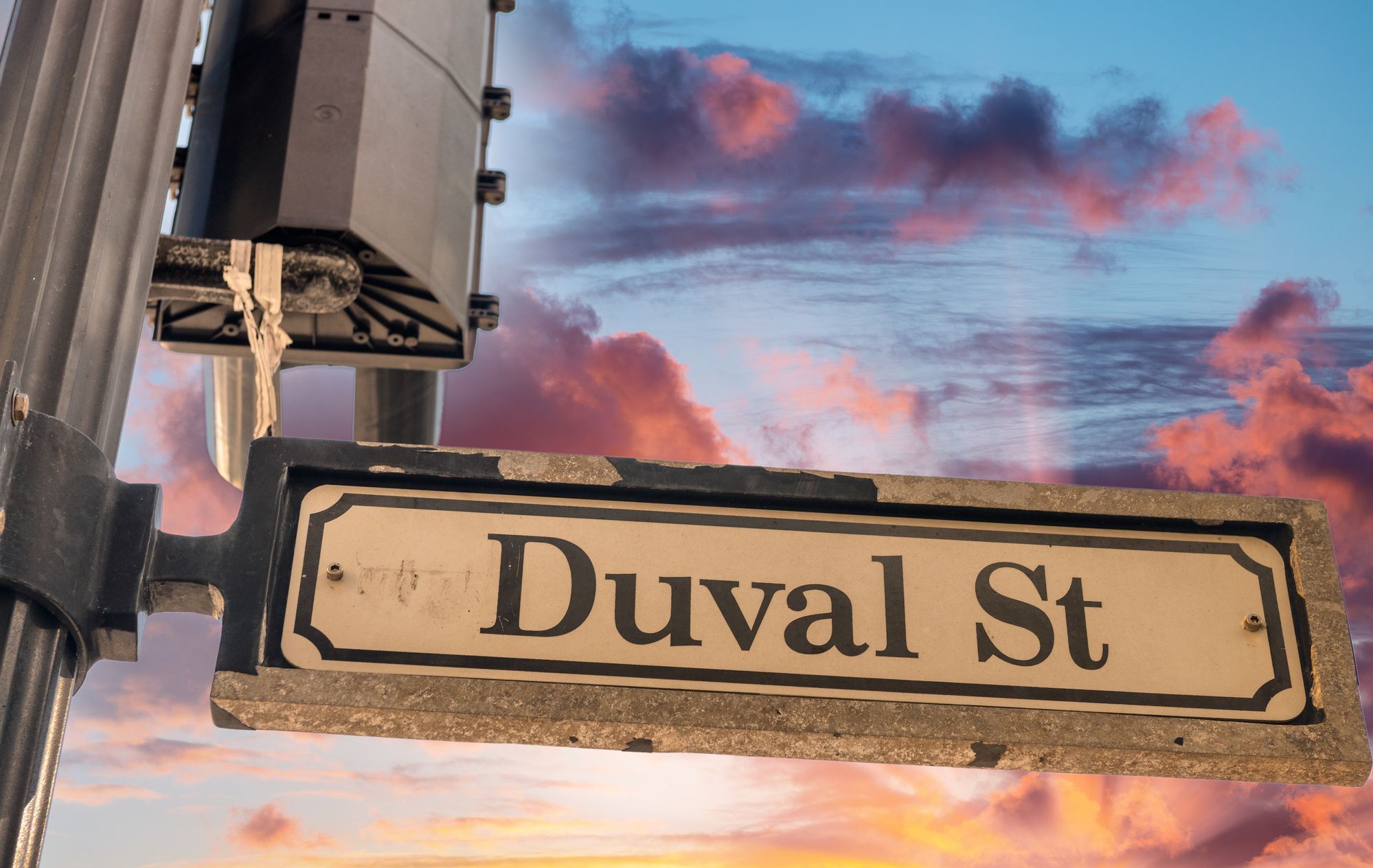 3) A Day Trip To Key Largo
Just a few hours from Key West is Key Largo, a paradise perfect for enhancing your solo adventure.
Immerse yourself in the alluring underwater world by going on snorkeling trips. Revel in the crystal-clear waters, witness vibrant coral reefs, and interact with fascinating marine life for the ultimate experience.
If you don't want to go snorkeling, you can still enjoy many other activities on the island.
Go for a stroll along the waterfront, explore the charming shops and boutiques, or savor fresh seafood at waterfront restaurants.
Just make sure you don't miss out on these top attractions around Key Largo:
Florida Keys Wild Bird Rehabilitation Center

Island Dolphin Care

USS Spiegel Grove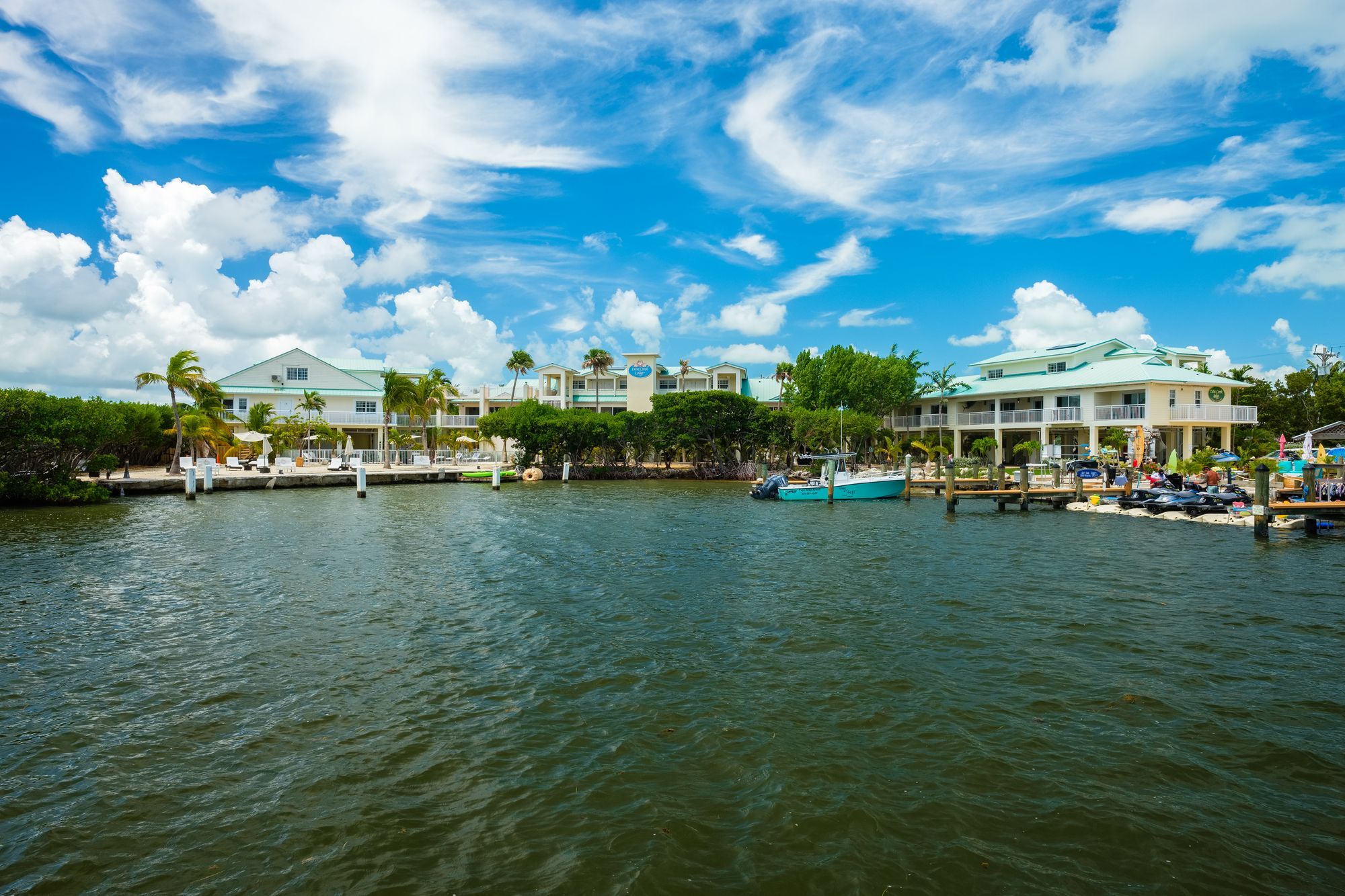 4) Watch The Sunset At Mallory Square
Head to Mallory Square with your camera in the evening and find a comfortable spot in the Historic Memorial Sculpture Garden. The picture will be worth a thousand words!
Every evening there are usually sunset celebrations. So, you'll find artists, performers, and magicians captivating locals and visitors of the Florida Keys.
You can also watch the sunset at these prime destinations in Key West:
Truman Waterfront

Fort Zachary Taylor State Park Beach

Higgs Beach Pier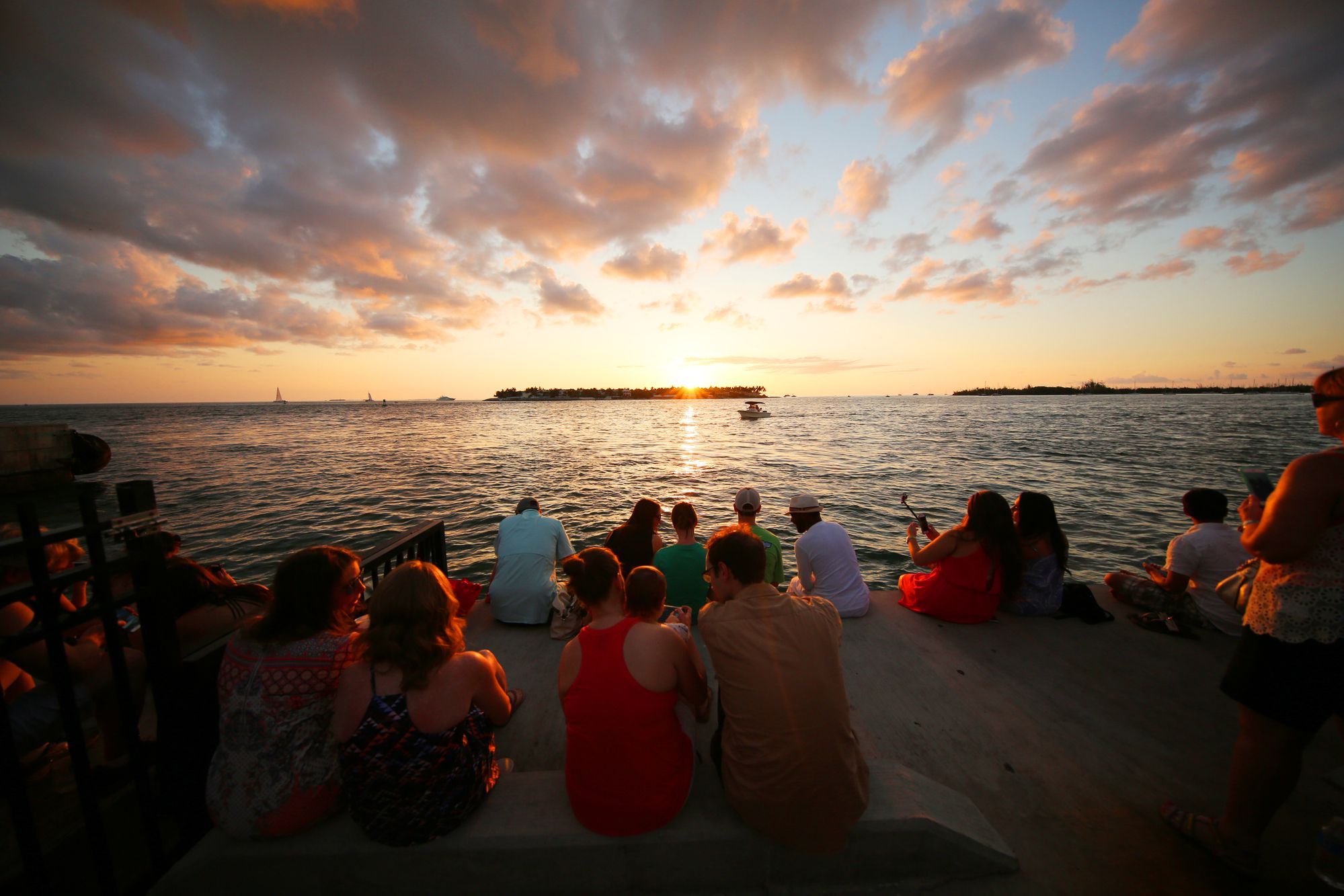 5) Go To The Southernmost Point
If you are traveling alone to Key West, you must add visiting the Southernmost Point on the continental United States to your to-do list.
Nestled at the southern tip of Key West, the landmark is the perfect spot to soak up the Florida sun, capture amazing Instagram photos, and take in enchanting ocean views.
Other than its scenic nature, make sure you tick these activities off your list while you are there.
Climb the Key West Lighthouse

Explore history at the Hemingway Home and Museum

Dive into nature at the Key West Butterfly and Nature Conservatory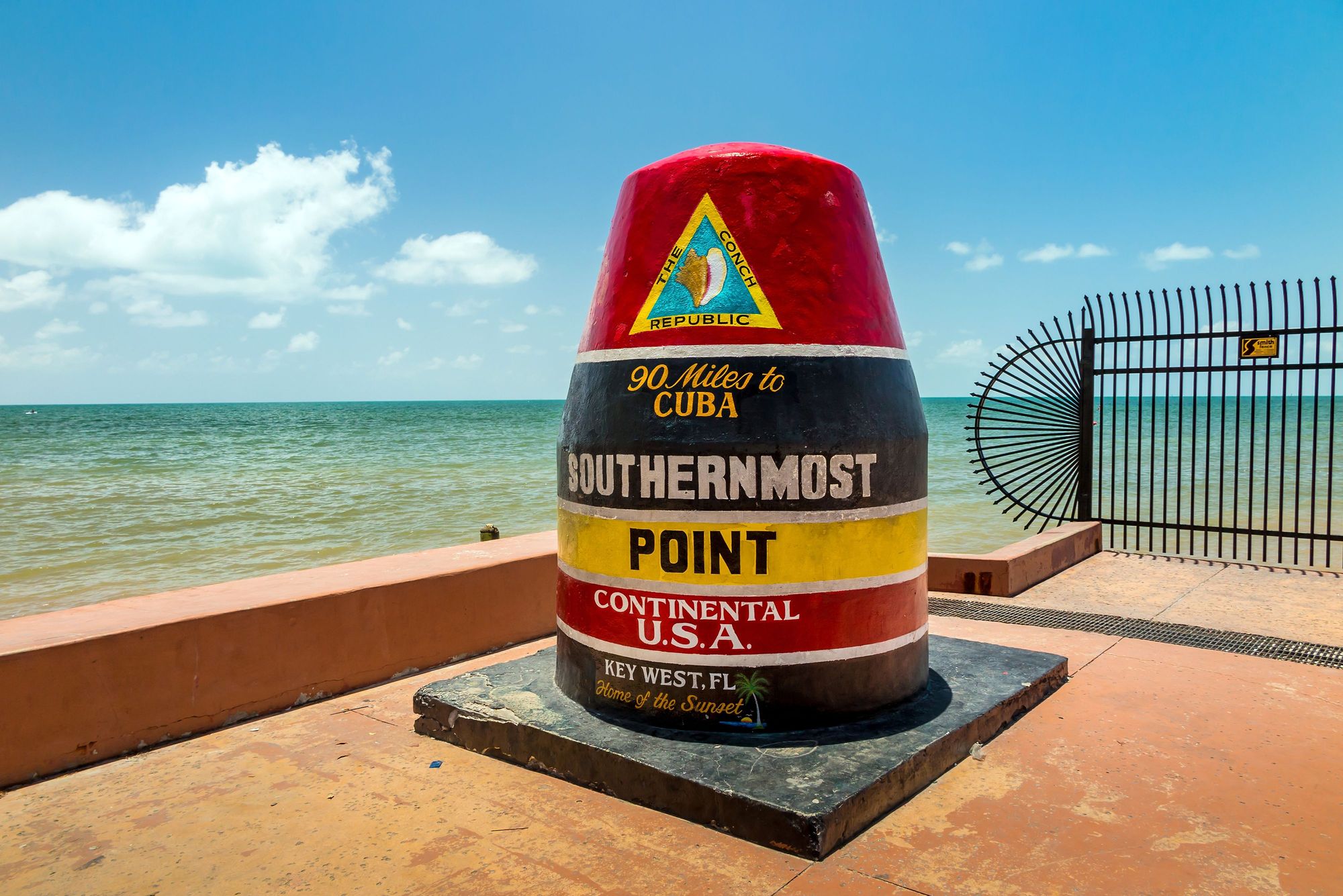 6) Go For A Day Trip To Dry Tortugas National Park
Off the coast of Key West lies Dry Tortugas National Park, another paradise waiting to be explored.
Teeming with marine life and historical treasures, this Florida Keys park is perfect for exploring opportunities in solitude.
Swim alongside tropical fish, explore the historic Fort Jefferson, or enjoy a picnic on the sandy beaches to truly appreciate the untouched beauty of the Keys.
These amazing parks also top the list of the best solo day trips:
Camp overnight at Bahia Honda State Park

Watch a historical reenactment at Fort Zachary Taylor State Park

Take your furry friend to Higgs Beach Dog Park

Take a stroll at the Little Hamaca Park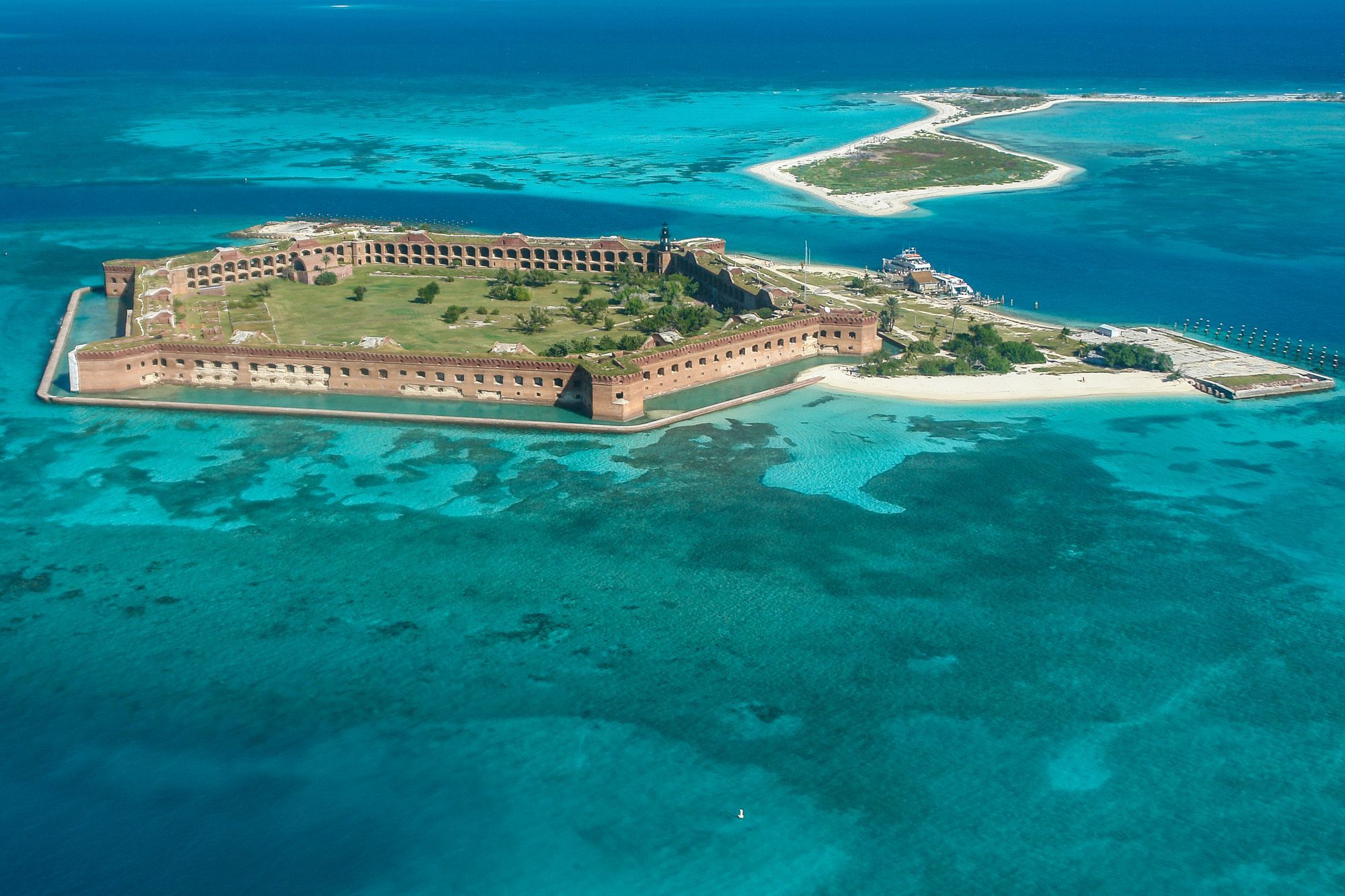 7) Explore The Key West Beaches
When exploring some of the most beautiful beaches in the world, Florida Keys is among the top destinations. And you can tell why!
With soft white sand, crystal-clear waters, and gentle breezes, Key West has the most pristine shorelines solo explorers can enjoy.
Here are some top Key West beaches that will make your solo trip unforgettable:
Try parasailing at Smathers beach

Go snorkeling at Higgs Beach

Sunbathe at Fort Zachary Taylor Beach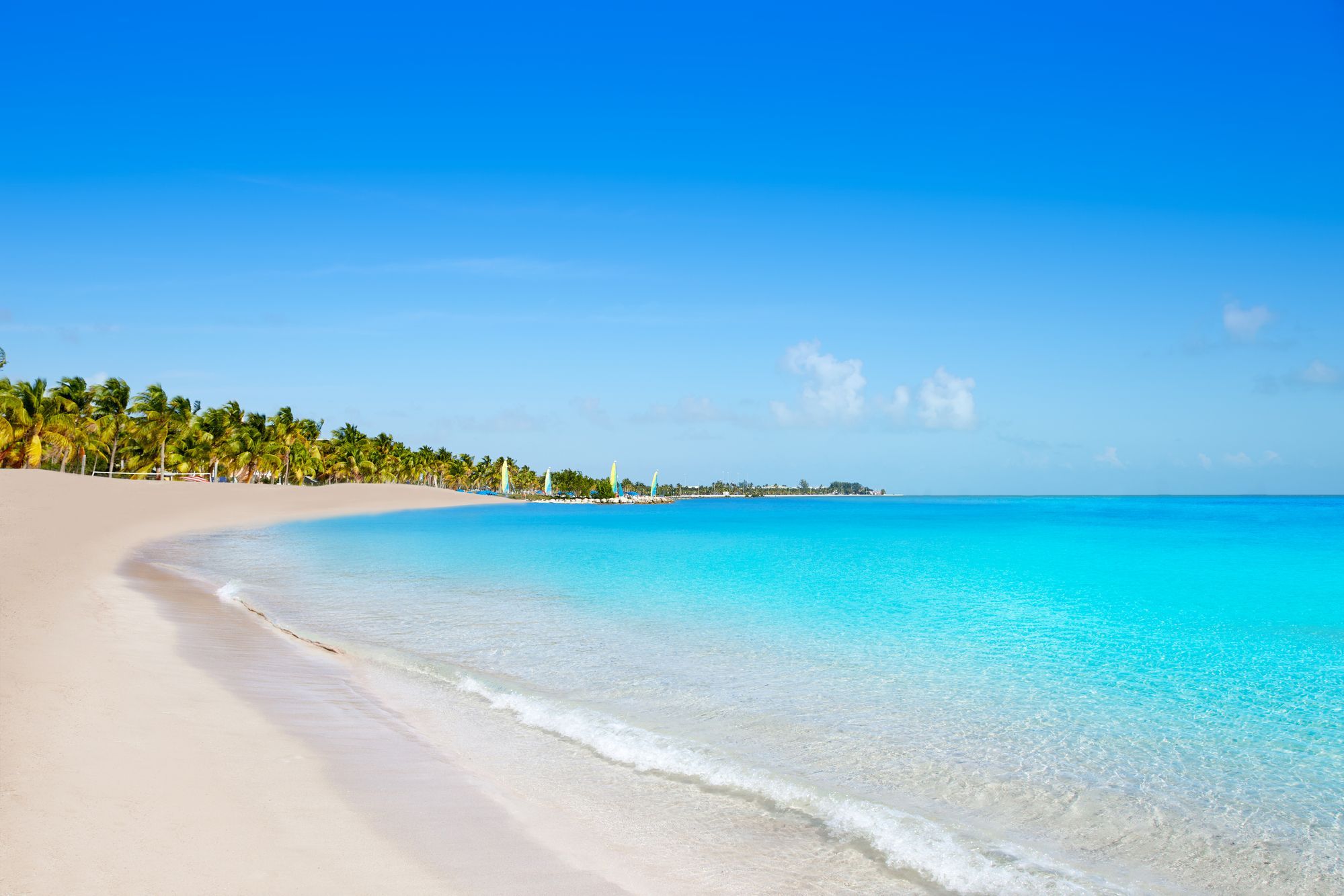 Explore The Most Fun Thing To Do When Traveling Alone To Key West
From indulging in a delectable key lime pie and dancing the night away on Duval Street, you can't run out of fun things to do on your solo trip to Key West.
As you plan your adventure to Key West, don't forget to include the Key West Sandbar Trip. Get some last moments of solitude and introspection on the stunning sandbars surrounding Key West. A perfect way to end your Florida Keys journey!