Let's make some waves and dive into what Key West has to offer for an epic girls' trip!
Located in the mesmerizing Florida Keys archipelago, this makes the perfect place for a girl's weekend getaway.
A tour we think you'll love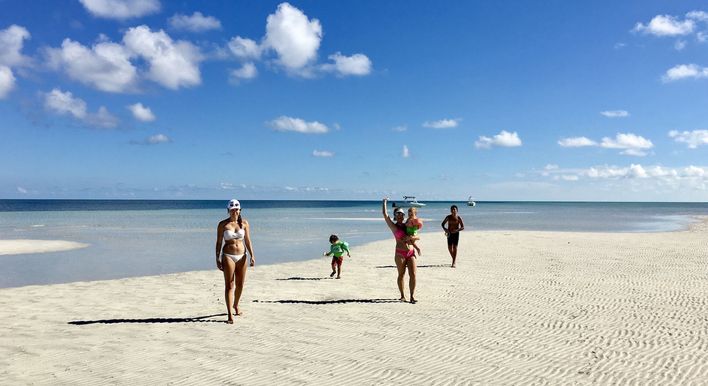 Key West Sandbar Trip
From $550
View tour
The gang will go from one high point to another, from the iconic southernmost point to the heavenly taste of Key lime pie. This tropical paradise has it all!
If you have already checked out the Florida Keys tourism website, you know what you are in for when it comes to a girl's weekend in Key West.
So, gather your besties and embark on a journey where the adventure never ceases and friendship always flourishes!
1) Rise And Shine With Morning Yoga Delight
A Florida Keys girl's weekend trip that blends wellness with adventure? Sign me up!
Kickstart your Key West girl's trip with a relaxing and rejuvenating yoga session with any of the top-of-the-line yogis.
It's the perfect way to set a positive tone for the rest of the girl's weekend and connect on a deeper level.
So don't forget your yoga mats, and let the beauty of the Florida Keys inspire and uplift you on this unforgettable journey.
Check out these popular spots for a relaxing session:
Yoga on the Beach

Lazy Dog Paddle Yoga

Key West Yoga Sanctuary

Fitness center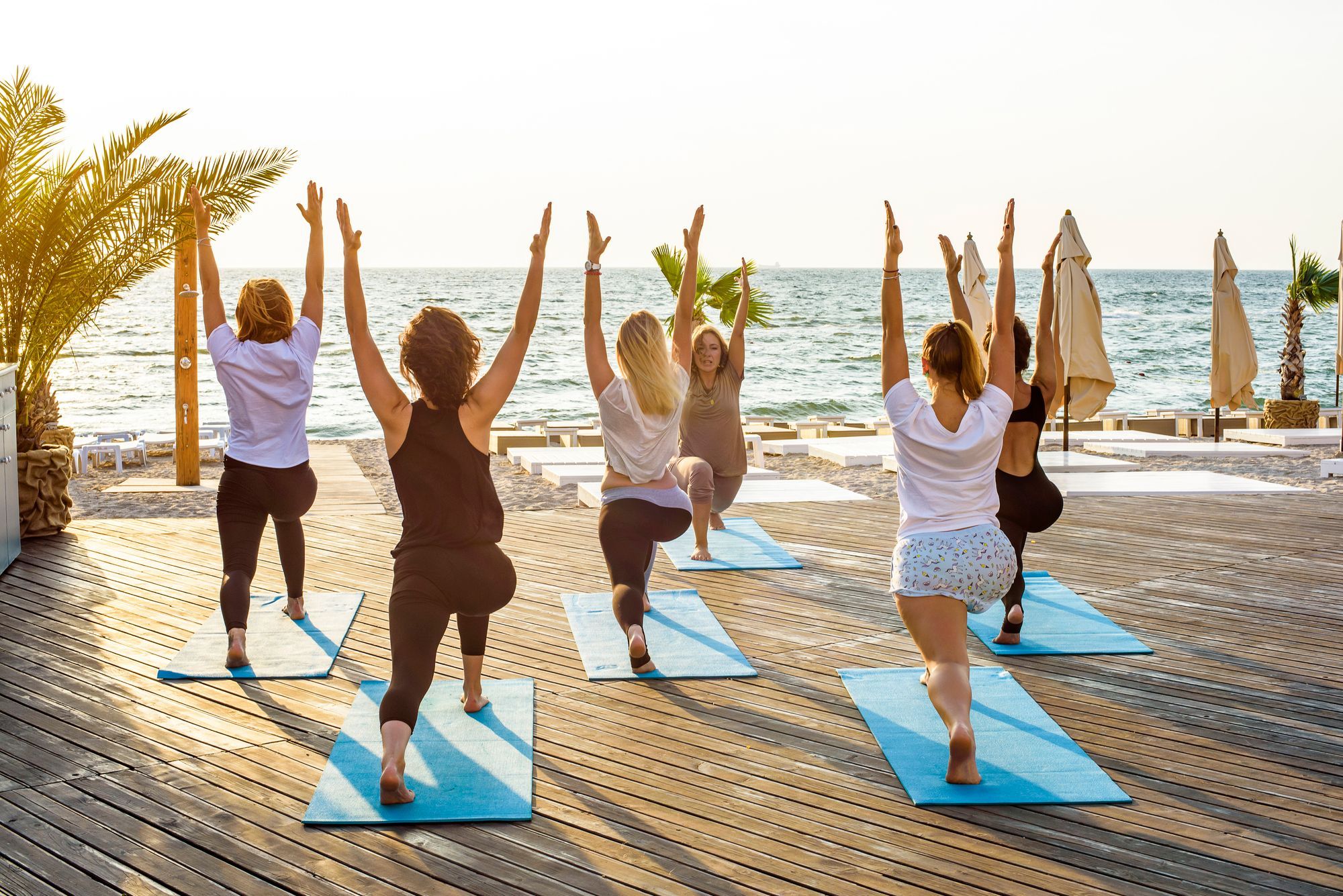 2) Test The Waters
If you want to make this girl's trip one for the books, you must have one or two extreme water activities.
Immerse yourselves in the enchanting beauty of the Florida Keys as you participate in the most thrilling water sports.
Key West reigns supreme, whether you want to go for a scuba diving, snorkeling, or jet skiing tour.
But why stop there? Go for a guided night kayaking tour! Set out on an enchanting adventure and witness mesmerizing marine life in the night waters of Key West.
You'll be guided through narrow mangrove tunnels and shallow waters full of fascinating critters.
Seeing each other squeal and scream will be a one-of-a-kind experience making it the best girlfriend getaway to Key West.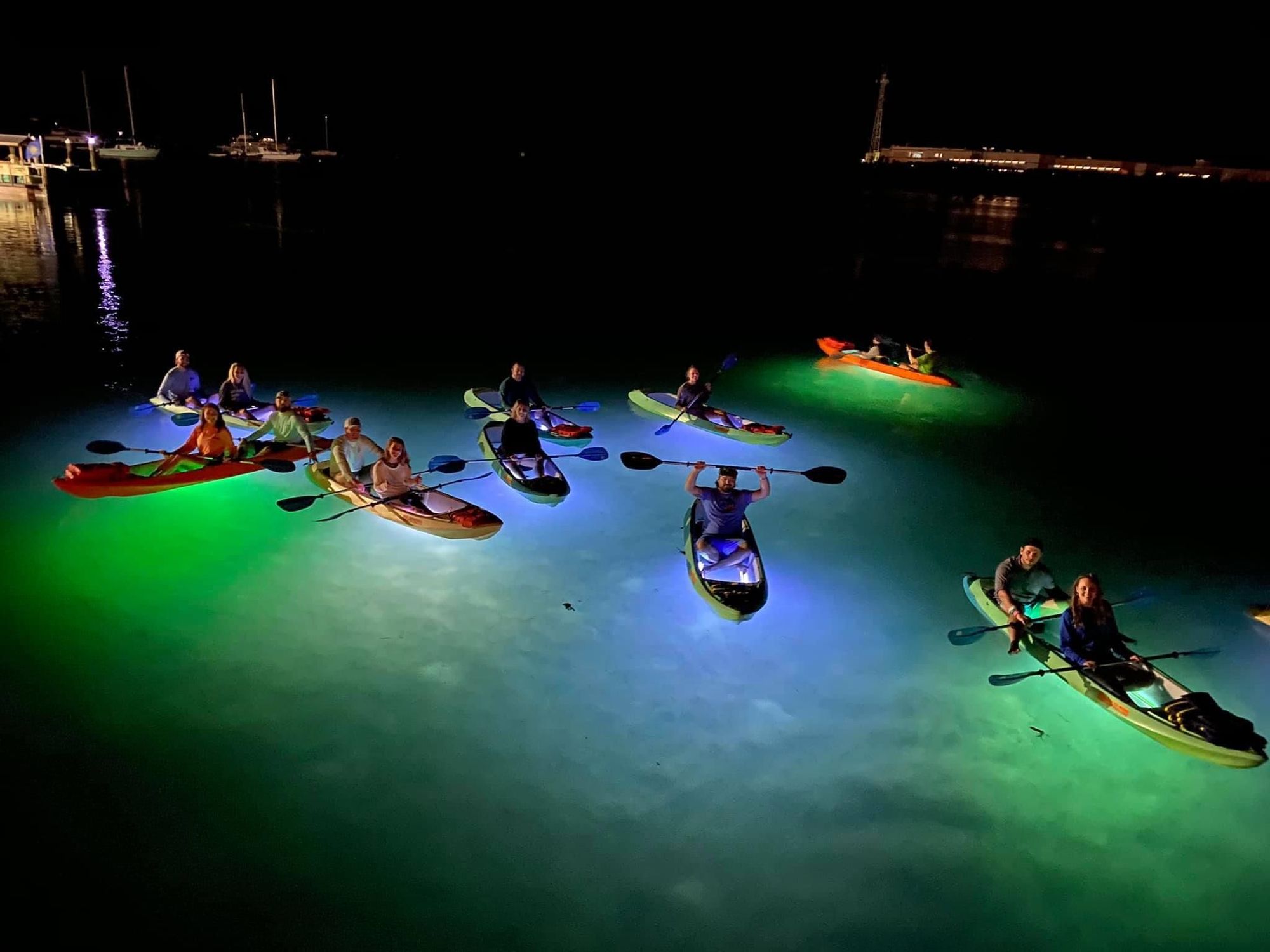 3) Enjoy The Key West Sunset At Mallory Square
Once the evening starts rolling around, it's time for the gang to hit Mallory Square. Witness the sun's descent and paint the sky in different vibrant hues.
As the magic unfolds, enjoy tasty treats from food trucks serving fresh seafood and delectable Key West treats.
The fun will officially begin when the energetic street performers take to their craft.
Kick back and immerse yourself in the beauty of Mallory Square and Florida Keys for the perfect festive ambiance.
In Key West, there are plenty of fantastic locations to witness the mesmerizing sunset, such as:
Sunset Pier

Key West Harbor

Sunset Key

The Key West Lighthouse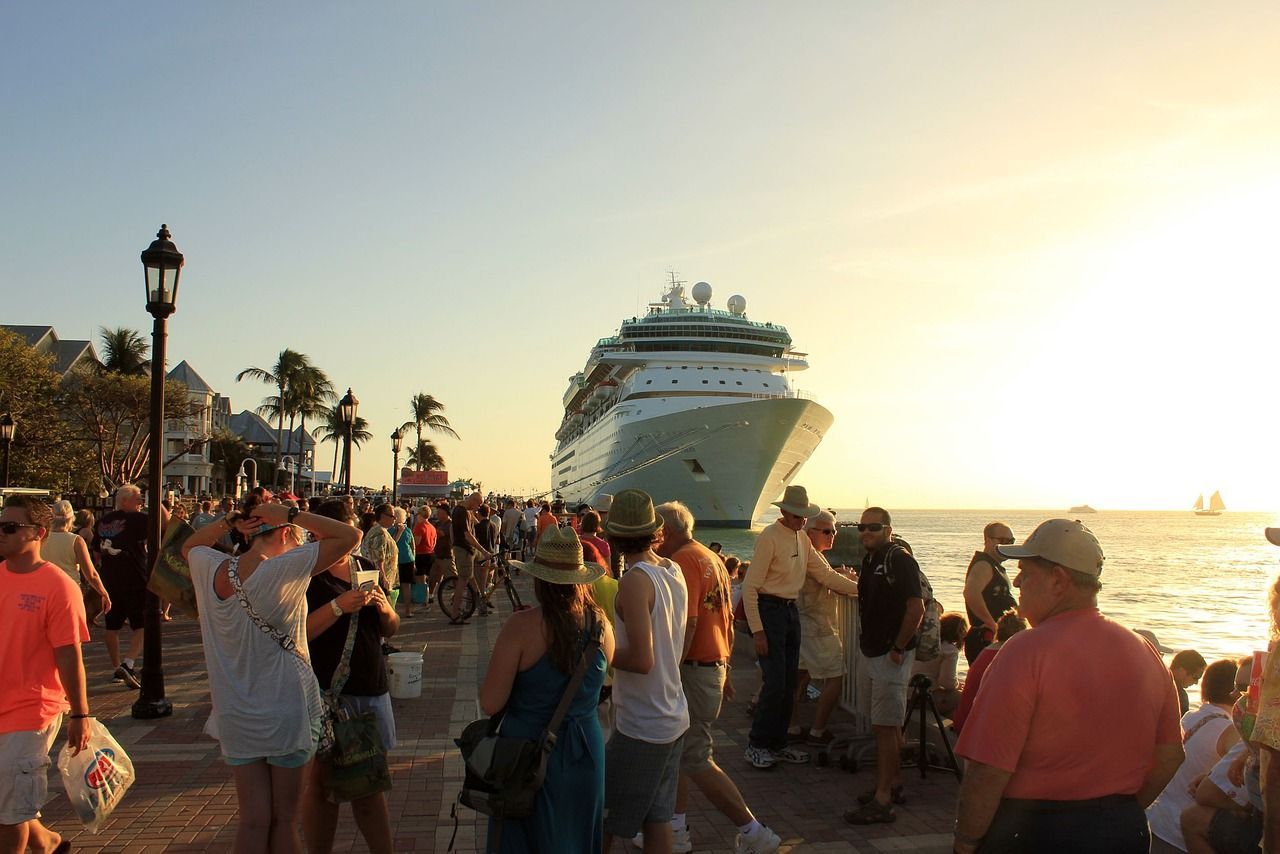 4) Explore Key West Culinary Delights
Key West is a food lovers paradise! Grab your squad to sample some of the best southern delights on this girl's trip.
Whether you are in the mood for a fresh-off-the-boat food joint or a trendy Instagrammable café, Key West has it all.
The best way to sample all the delicious meals in Key West is by signing up for a food tour. Stroll down the charming streets lined with beautiful buildings as you savor a mouthwatering Key lime pie or stone crabs.
Make sure you end up at Half Shell Raw Bar on Key West's historic seaport. It's the perfect place to have some fresh seafood. Order one of the most popular dishes, the Key West pink shrimp, it will blow your taste buds.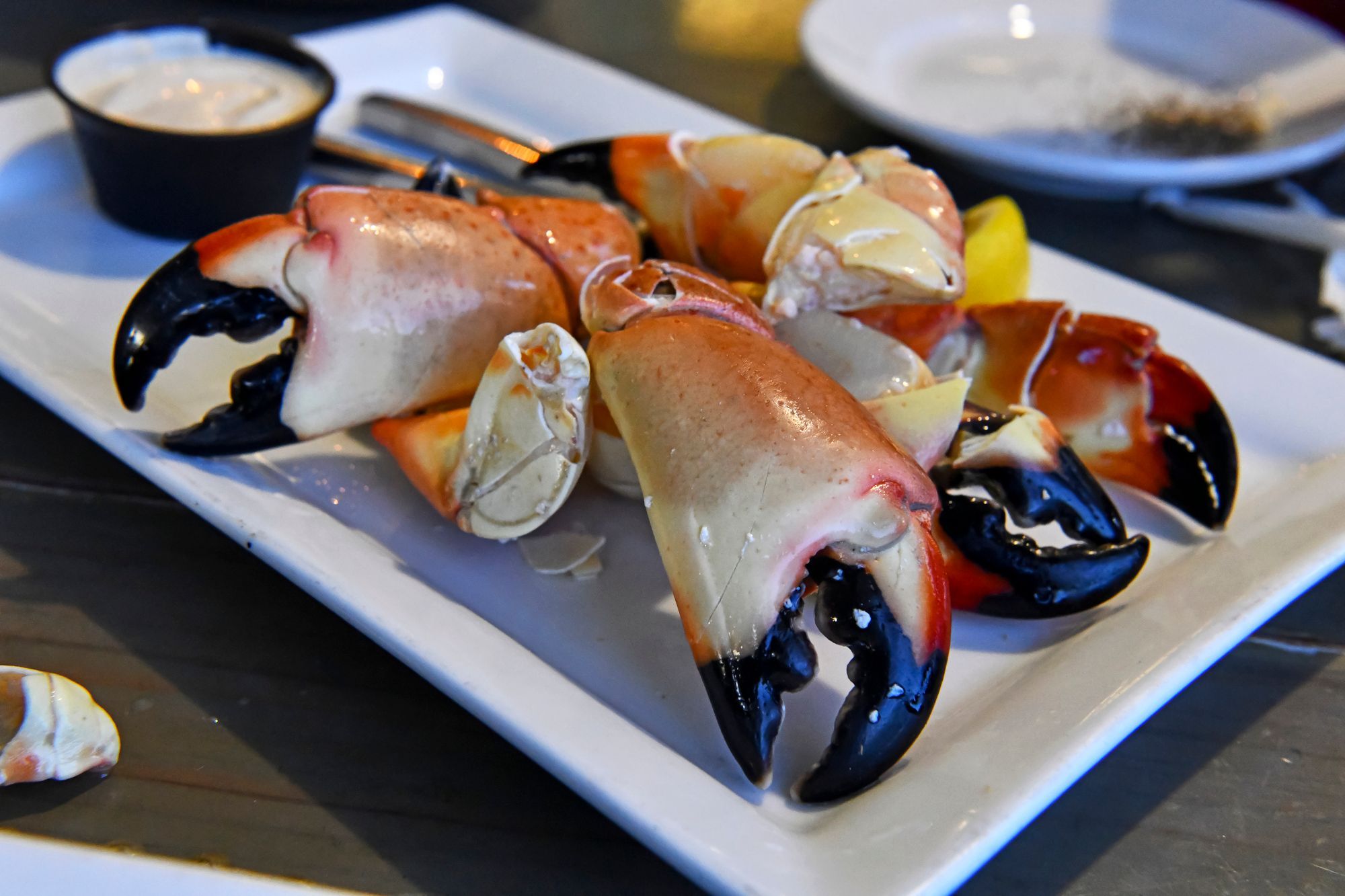 5) Shop Till You Drop In Key West
It can't be a fabulous girlfriend getaway to Key West without a full-on shopping spree.
Let the retail therapy begin as you explore boutiques and charming shops in this shopper's paradise.
Whether you want a one-of-a-kind souvenir to remind you of the best girls' weekend or a fabulous fashion find, Key West will satisfy all your fashion cravings.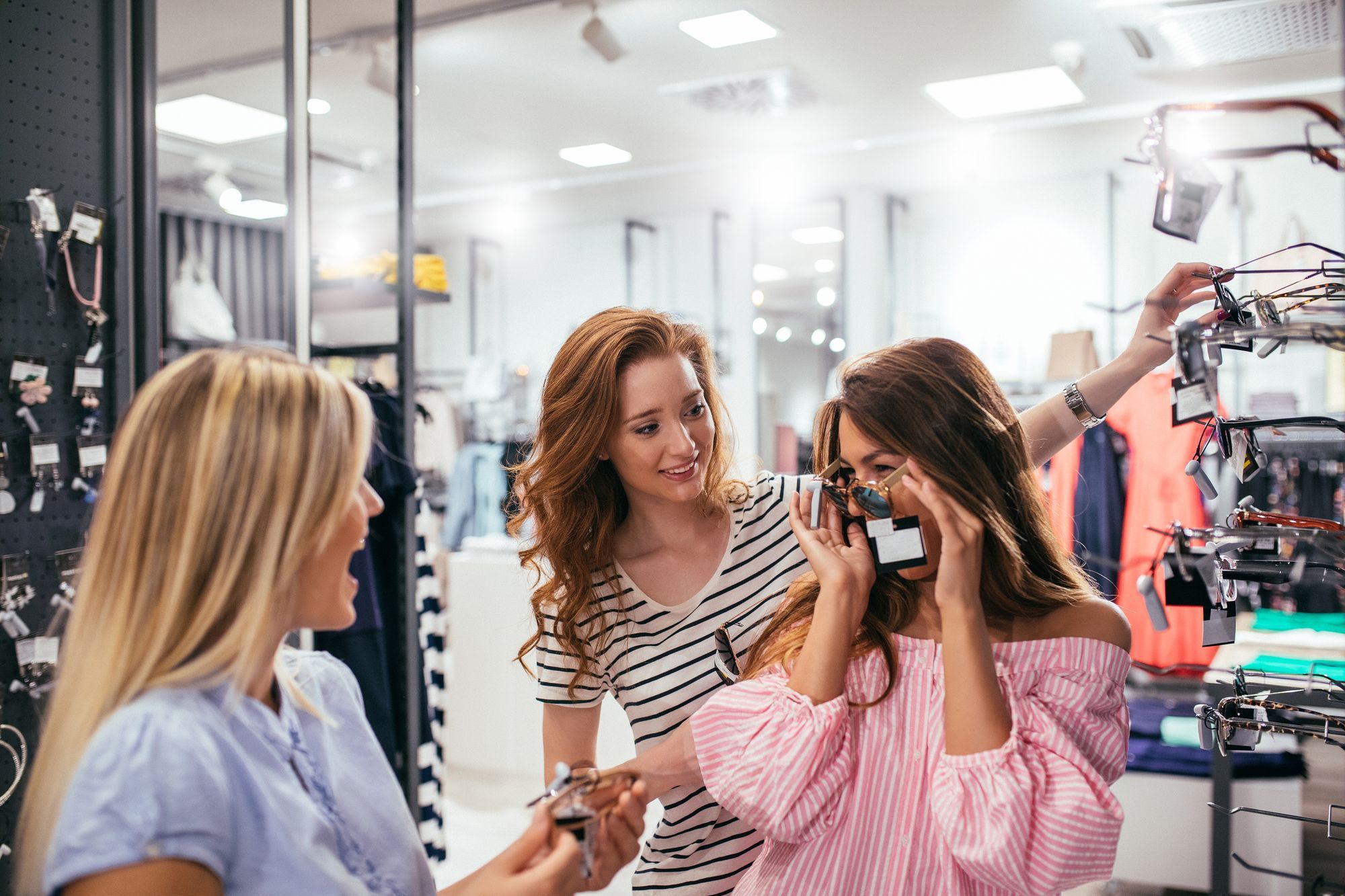 6) Sail Into Bliss On A Sunset Cruise
A girl's weekend is all about laughter, relaxation, and unforgettable memories.
Step aboard and let the warm breeze embrace your skin as you sail in the alluring sunset of Key West on your legendary girls' trip.
The breathtaking views of the Florida Keys coastline is enough to take your vacation to the next level. Indulge in hors d'oeuvres and refreshing cocktails as you glide through the crystal blue waters.
Don't forget to capture the insta-worthy moments as the sun paints beautiful hues on the skyline.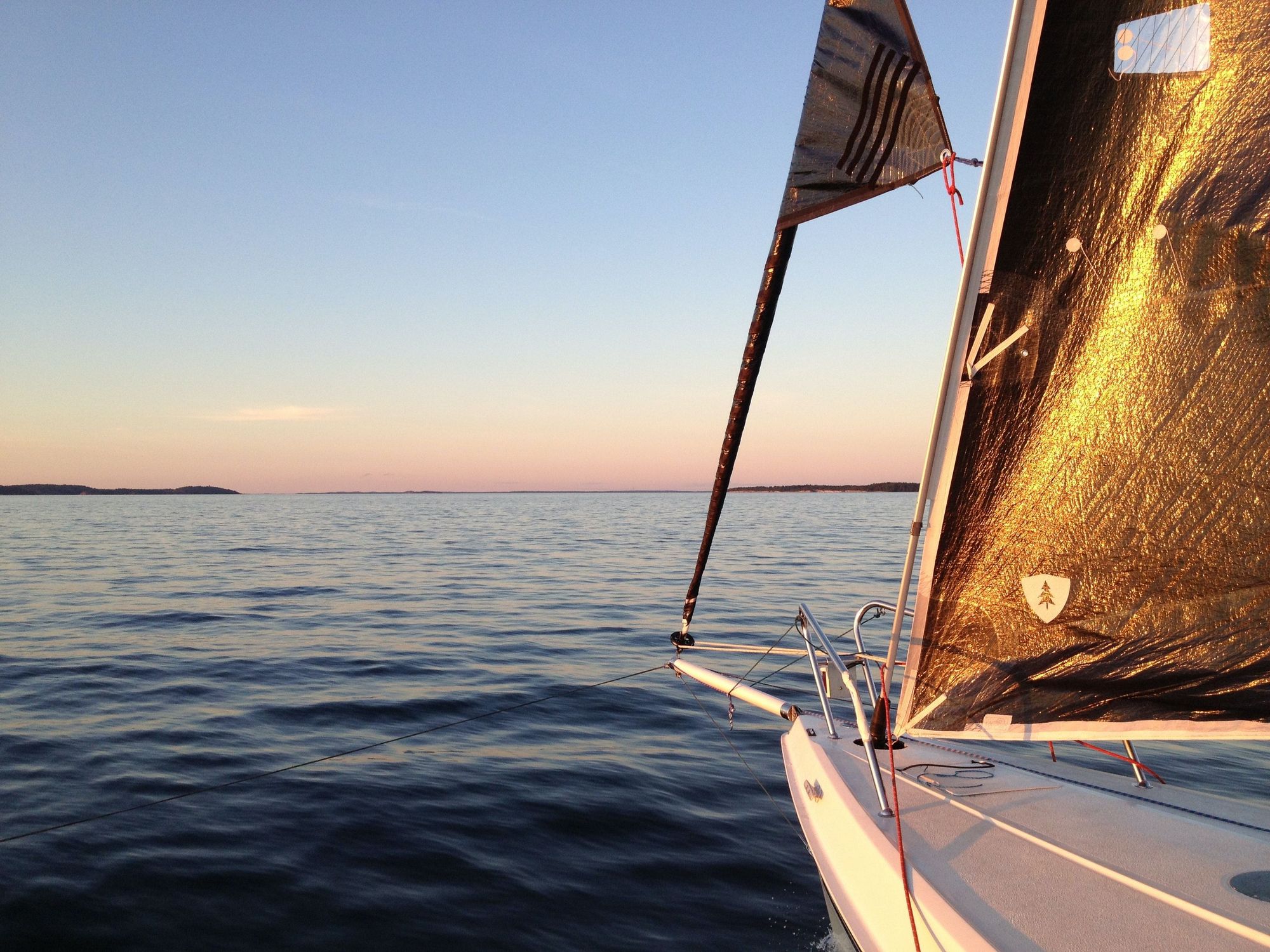 7) Get Wasted On Stock Island
Let the good times roll on Stock Island this girl's weekend!
Swaying palm trees, warm sand, and the sound of waves crashing against the Atlantic Ocean shore beg for relaxation and good vibes only.
Stock Island has the perfect blend of laid-back atmosphere where you can soak up the sun and have so much fun with your besties.
If the island doesn't cut it, how about going to the infamous Duval Street? It's just a short walking distance from all the action, making it the perfect base for a girl's weekend.
Get lost in Duval Street's electrifying atmosphere and friendly crowds on your wild night out. There are plenty of bars, clubs, and live music performances to dance the night away in the Florida Keys.
So raise your glass and let loose to the perfect beat and sound of Key West. It's time to paint the town red!
Looking for a little more privacy? How about Sunset Key? The exclusive, luxurious island makes the perfect spot to let loose without any prying eyes. Just makes sure you don't indulge before you go jet skiing.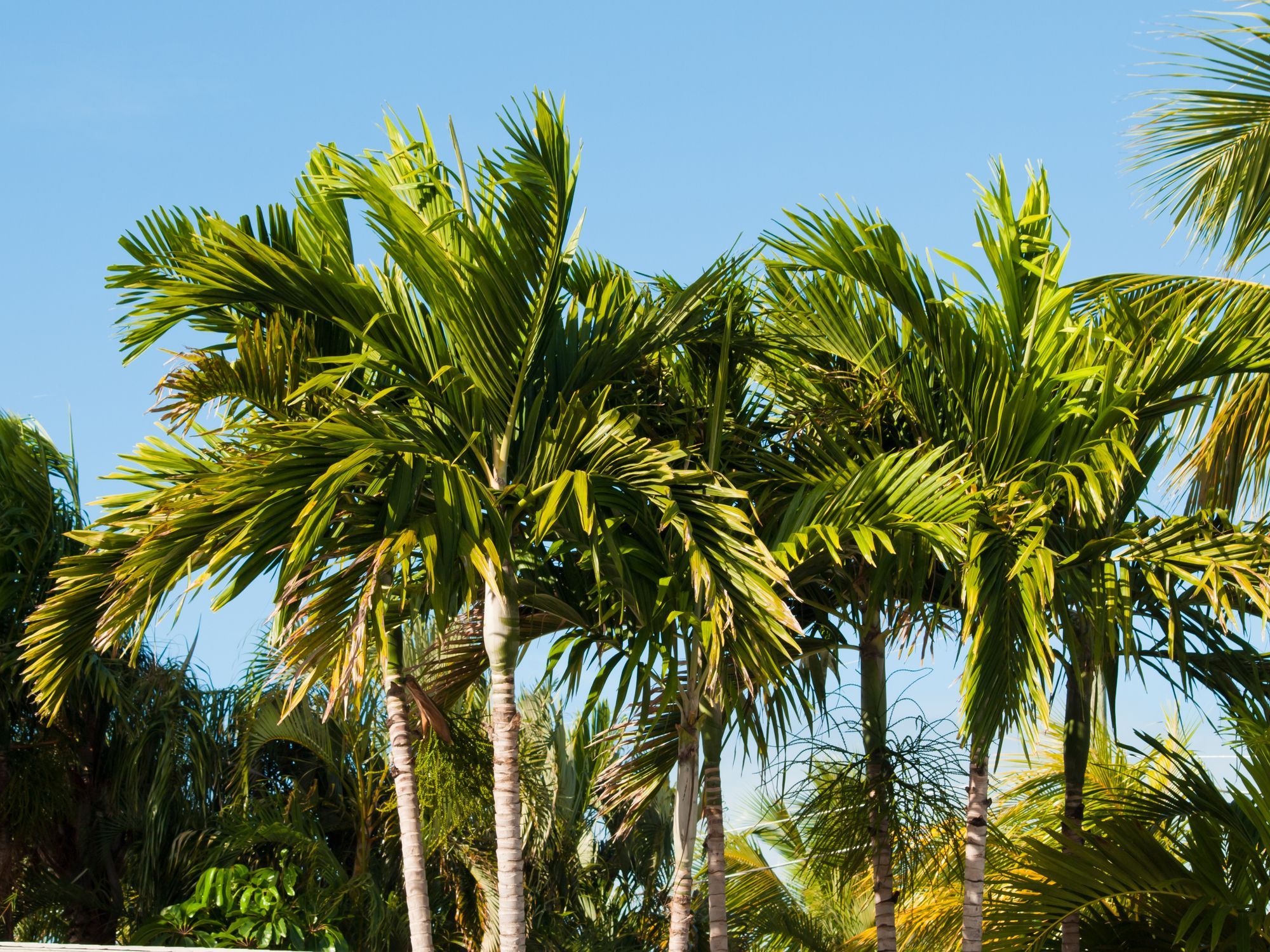 8) Unleash Your Inner Mixologist
Sip, Stir, and Shake are the "Key" ingredients for a fun Florida Keys weekend getaway.
Sitting on the bar stool is normal, but it's time to find out exactly how you end up with incredible stories and massive hangovers. See through the bartender's lenses!
Mix and muddle your way through an epic girls' weekend in Key West by signing up for a mixology class.
You can learn to make any drink of your choice using fresh local ingredients. From classic mojitos to creative concoctions, share your creations with each other while you sip and savor delicious masterpieces.
Remember, Key West is home to a vibrant cocktail culture; so never leave your flat shoes behind.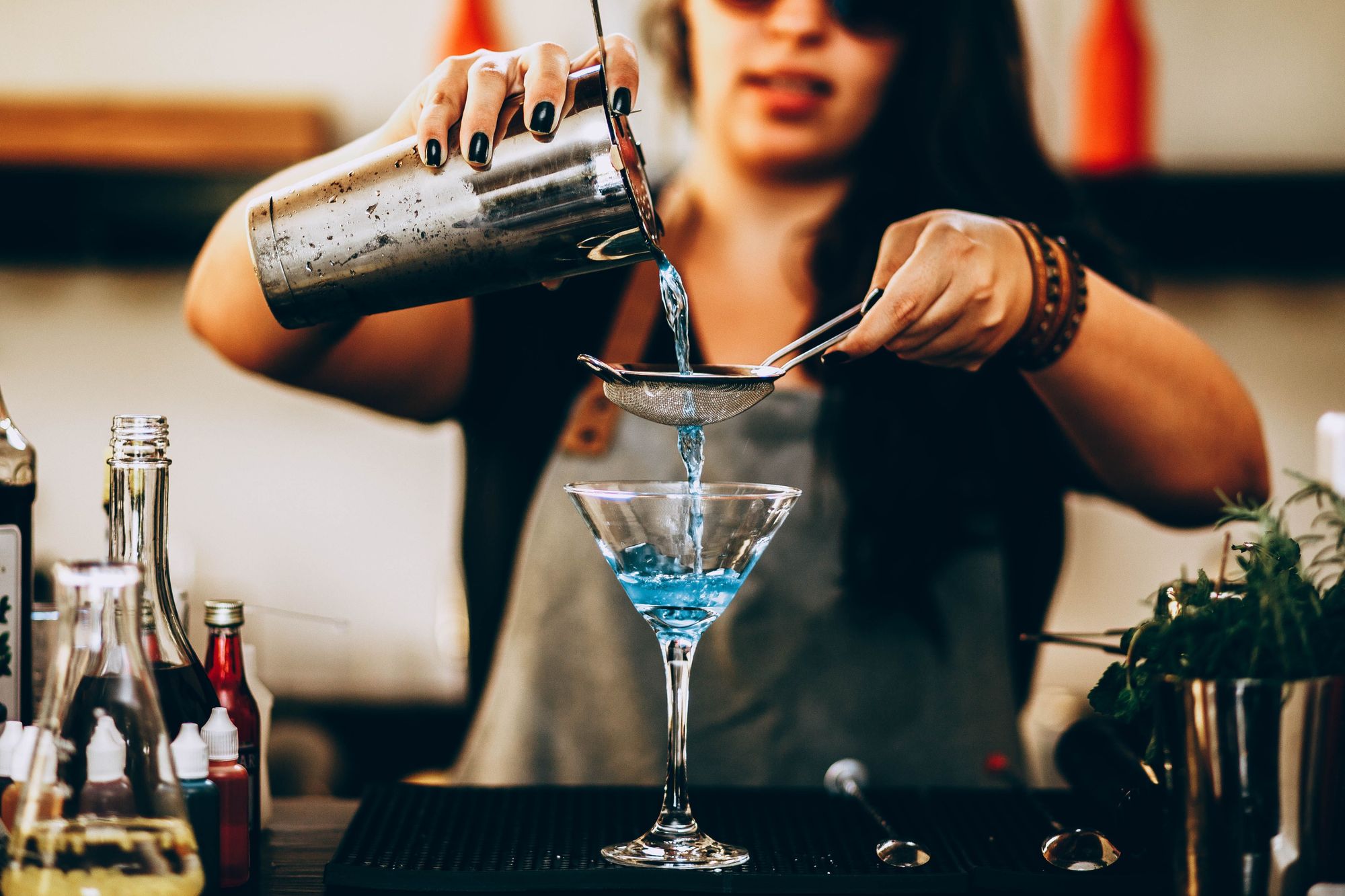 9) Groove To The Rhythm Of Live Music
Key West is calling, and it promises to be such a fun trip!
Immerse yourselves in the pulsating beats and melodies as you sip on tropical cocktails in the Florida Keys this weekend.
As you stroll down Key West's vibrant streets, you'll feel a contagious excitement taking over the group. From lively bars to beachfront stages, the melodies will guide you for an incredible Key West girls' trip.
Let loose, laugh, and sing along with your girls in these top locations on your girl's weekend in Key West:
The Green Parrot

Irish Kevin's

RockHouse Live Key West

Willi T's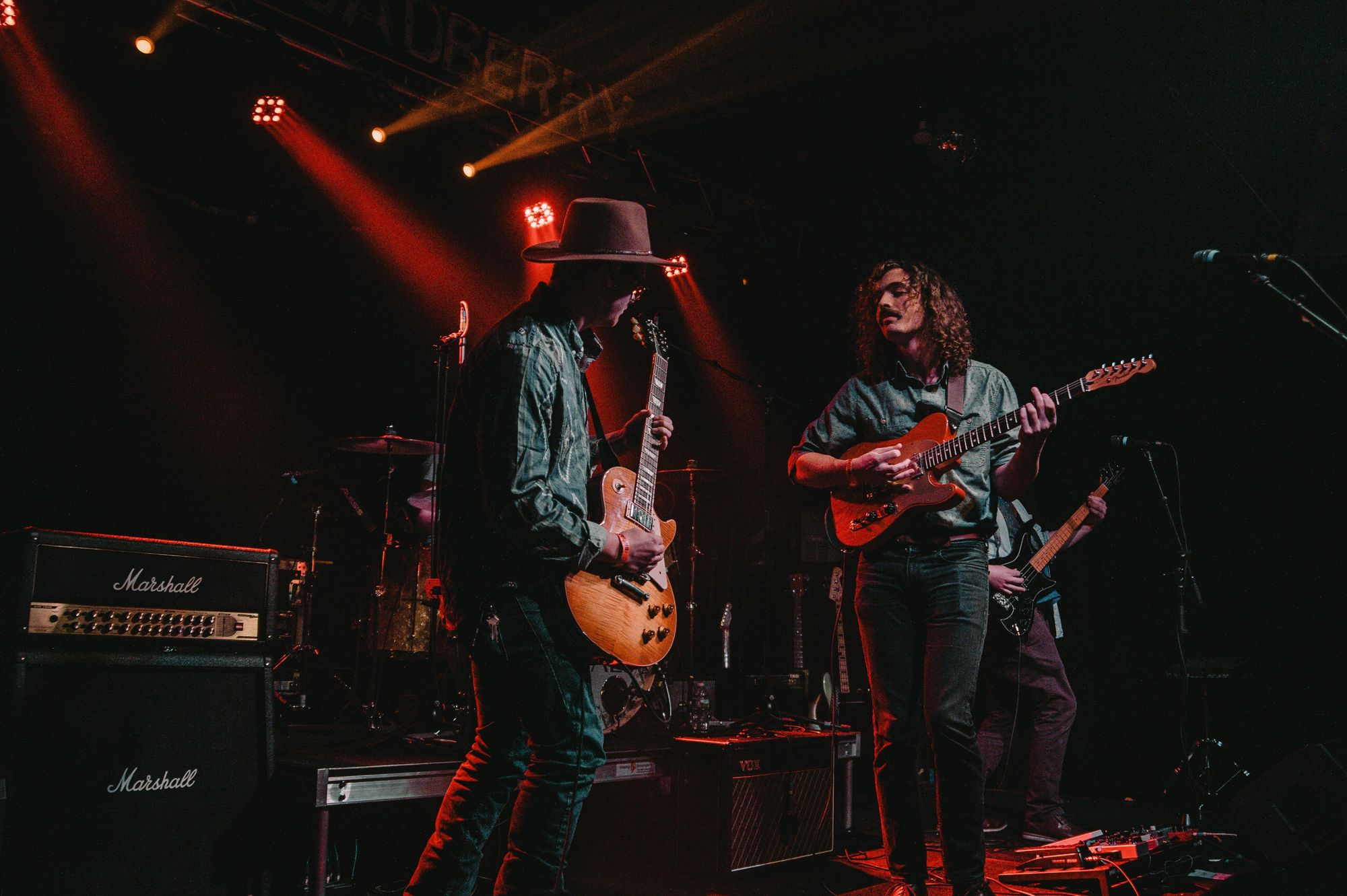 10) Embrace Your Fabulousness At A Florida Keys Drag Show
Are you looking for a fun day trip to the Florida Keys? How about attending a drag show? Laughter, music, and a box full of glitter are enough to make your girl's weekend in Key West the stuff for the legends.
Gather your girl gang and be prepared to be transported to a world of glamour and excitement by some of the world's top performances.
The flawless lip-syncing and electrifying dance moves will make you laugh till your sides hurt and create bonds that will last a lifetime.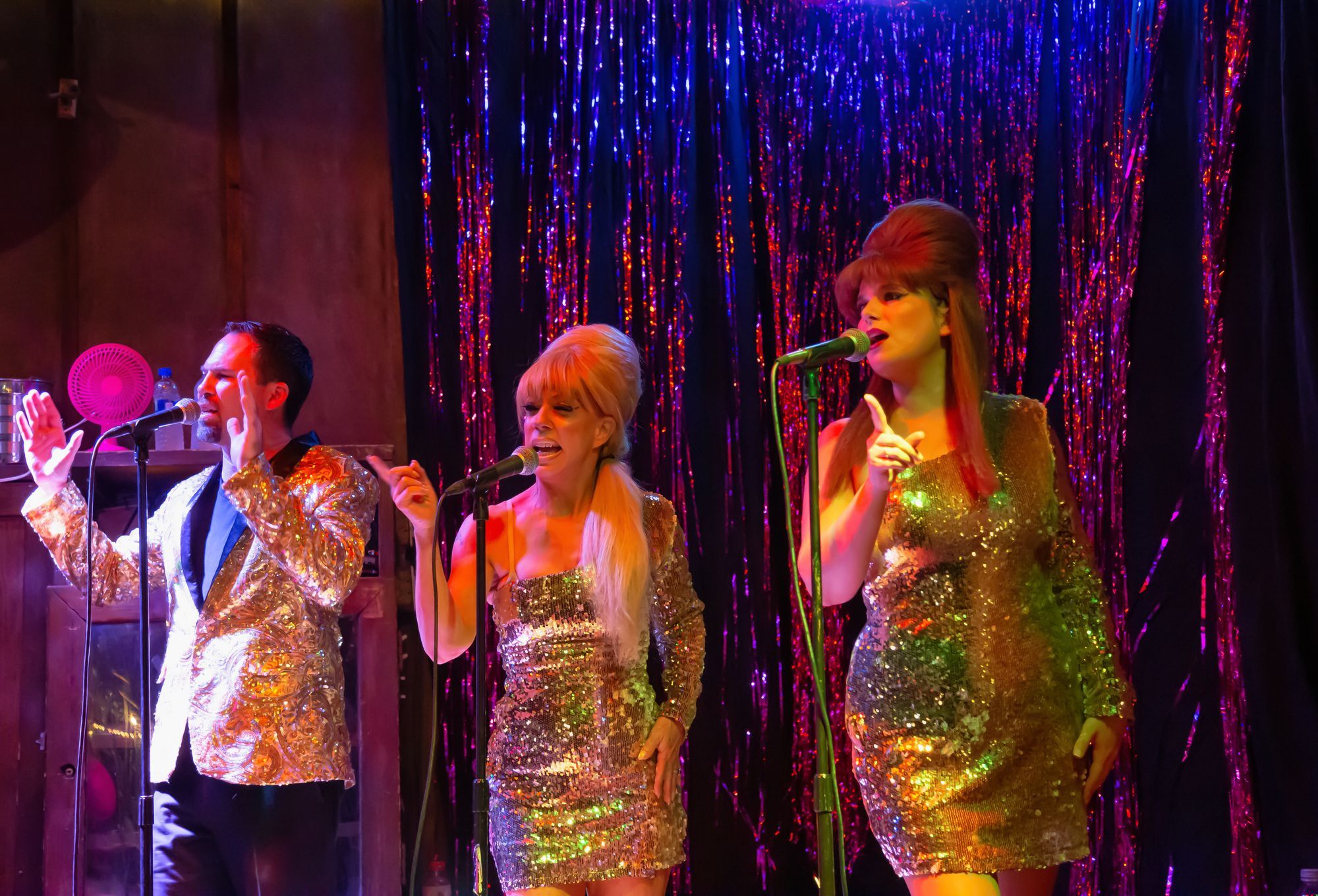 11) Reach For The Skies Through Parasailing
Laugh, scream, and cheer on an unforgettable Florida Keys girls' trip this weekend!
Parasailing will take your adventure to new heights, literally, and leave you with memories of a lifetime.
Bond with your girls as you soar high up in the sky for the ultimate adventure. Don't forget to keep an eye out for sea turtles gracing the waters for a truly magical experience.
Imagine the excitement as the girls marvel at these majestic creatures in their natural habitat. So pack your swimsuit, grab your sunnies, and get ready to have so much fun in Key West.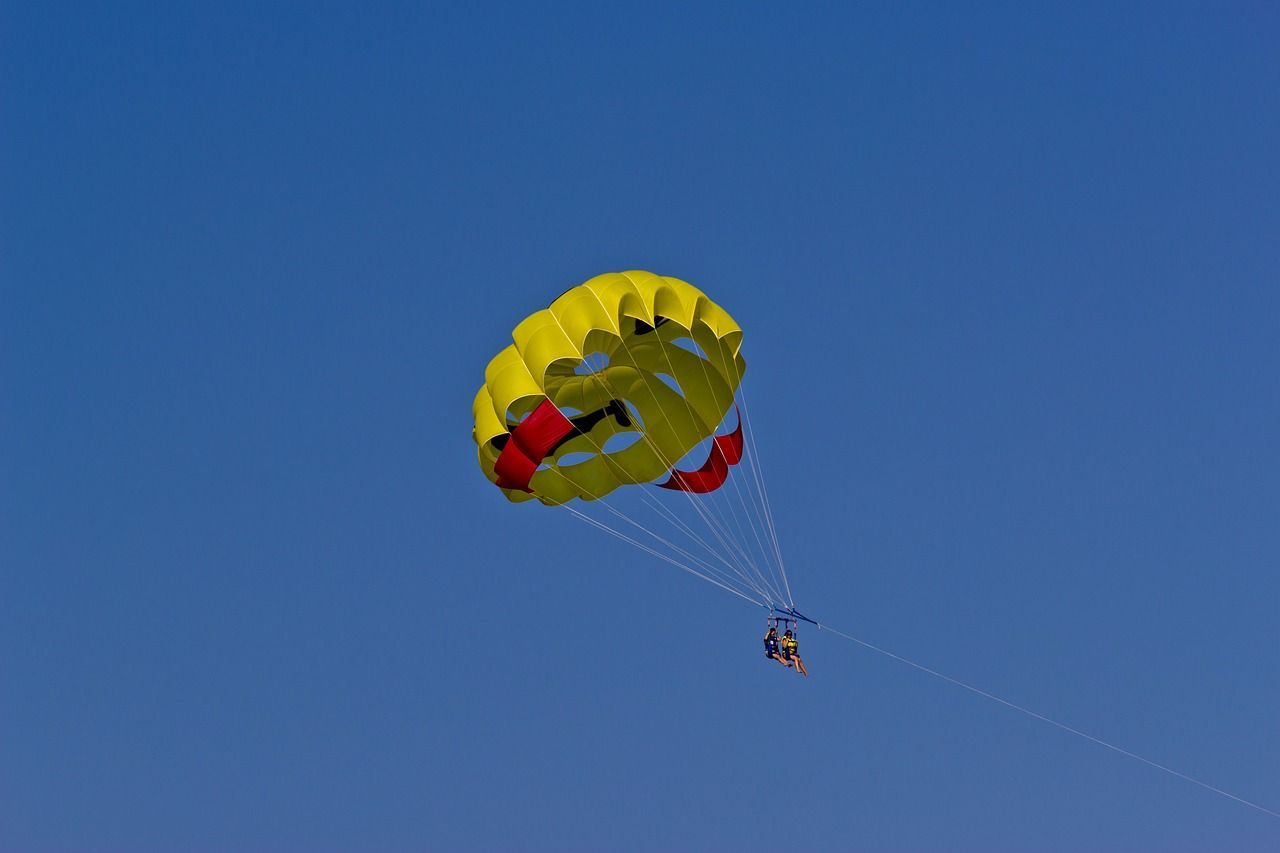 12) Treat Yourselves To A Blissful Spa Escape
Spoiling yourselves is the perfect way to wrap up your Florida Keys fun trip!
Lounge in matching plush robes, sip refreshing drinks, and get pampered in the Florida Keys's serene oasis.
Forget the stresses of everyday life on this well-deserved Key West girl's trip by booking soothing massages, revitalizing facials, and luxurious body treatments. Let the tension melt away before getting back home!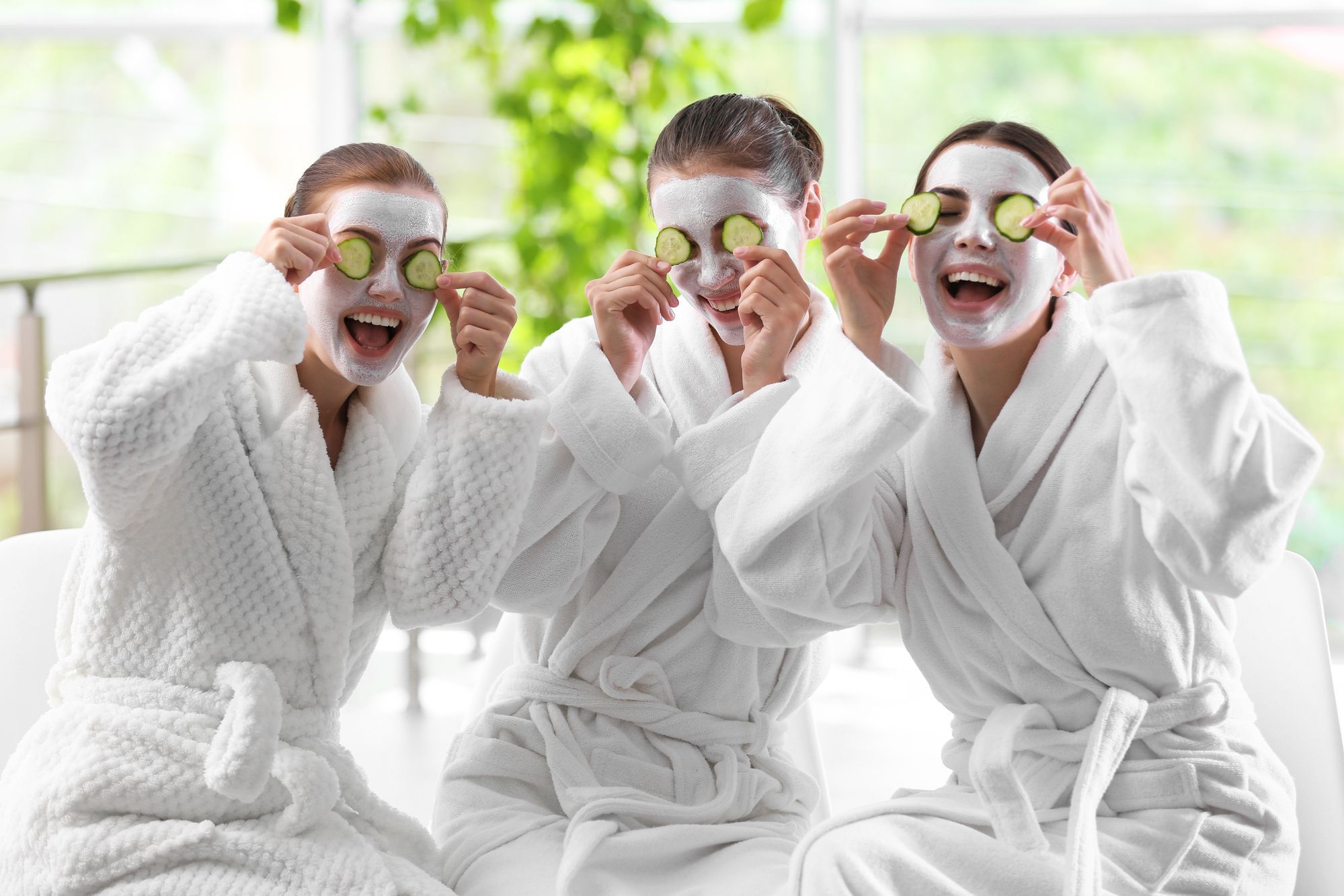 13) Take A Photo At The Mile Marker
You came, you saw, you keyed!
So how about a quick photo at the southernmost point to wrap up your girl's weekend in Key West?
As the sun kisses your skin and the ocean breeze gently tousles your hair, grab your phone to capture this iconic final destination in Key West.
Mile Marker will not just be another physical landmark but a symbol of the adventurous spirit that brought the tribe together for an unforgettable Florida Keys trip.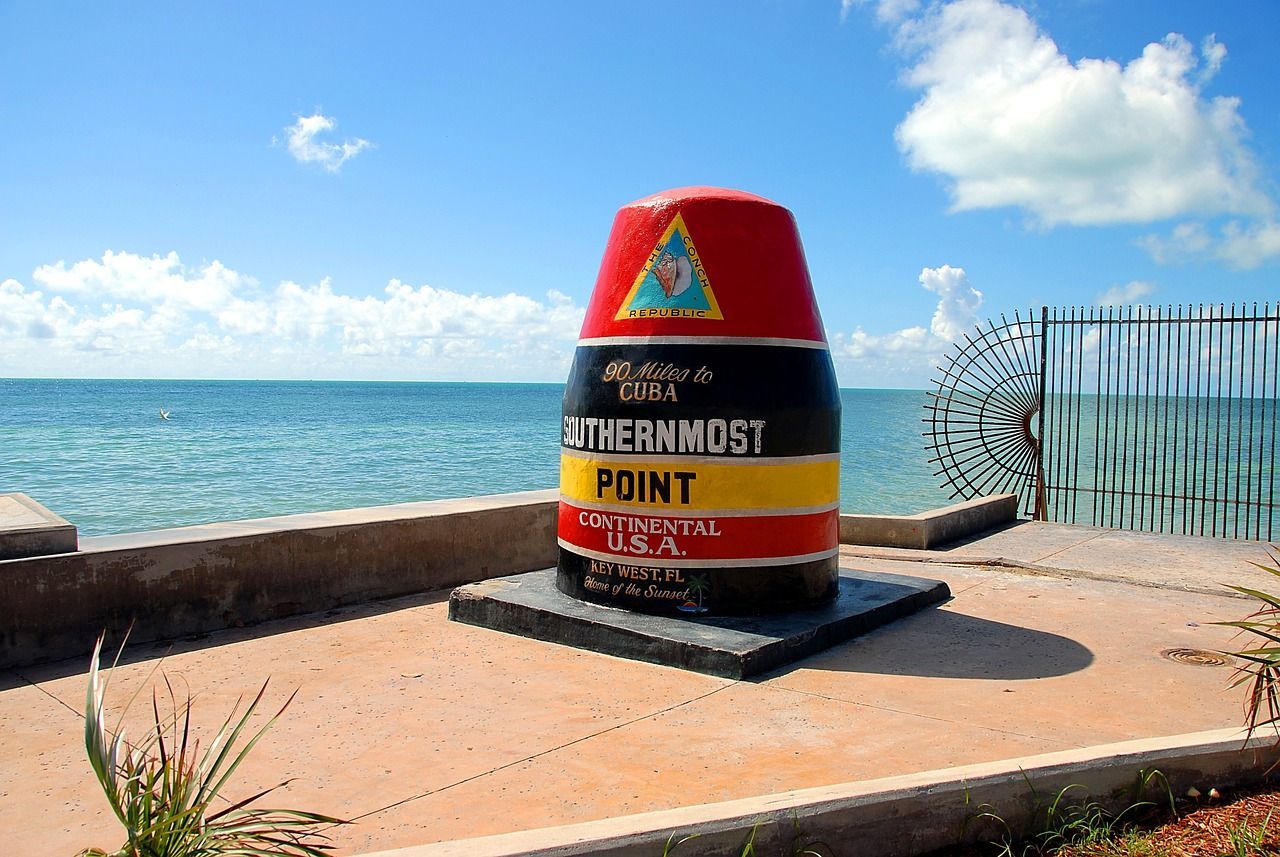 Plan An Unforgettable Key West Girls Trip
There you have it ladies! Planning the perfect girlfriend getaway to Key West is a walk in the park. With endless opportunities to have fun, Florida Keys makes for a great destination to create lasting memories.
But wait, there is more! Don't leave without exploring the pristine waters of Key West with the Key West Paddle. Enjoy a four-hour sandbar guided trip that'll add an extra dose of adventure to your girl's trip. Go through the mangrove trails of Mud Keys and mingle with the locals at Snipe Point before deserting this oasis of relaxation.