There is no shortage of things to do in Key West, but if you are looking for something a little different, check out our list of unique activities. From shopping to snorkeling, you can find an abundance of fun in the Florida Keys.
Take a stroll down Duval Street and pop into some of the eclectic boutiques or visit the historic seaport district and browse the local art galleries. Key West is also home to some of the best snorkeling in the world. Head out to the coral reefs and explore the vibrant underwater ecosystem. Don't forget to keep an eye out for dolphins, turtles, and other sea creatures!
A tour we think you'll love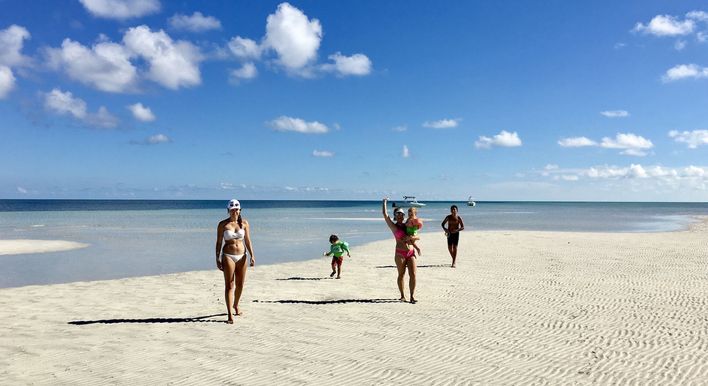 Key West Sandbar Trip
From $550
View tour
Key West is full of activities and attractions that you won't find anywhere else. Here are 11 of our favorites and a bonus one:
1) Explore Dry Tortugas National Park
One of the best day trip adventures available when visiting Key West Florida is to board one of the many tour ships or seaplanes that run to this open-water national park. This 100-square-mile park boasts seven beautiful islands located nearly 70 miles from the shores of Key West.
Whether you're a native of the area or just getting off the plane at Key West International Airport, it doesn't take long to reach this stunning blue water paradise. Surrounded by soft and hard coral reefs, an abundance of marine and plant life, and a vast assortment of birds, there's always something beautiful to see here.
Stop by on your private boat to fish from one of the piers, or take a snorkeling tour of the coral reef. You can even rent camping sites or have a picnic with family at one of the park-like areas.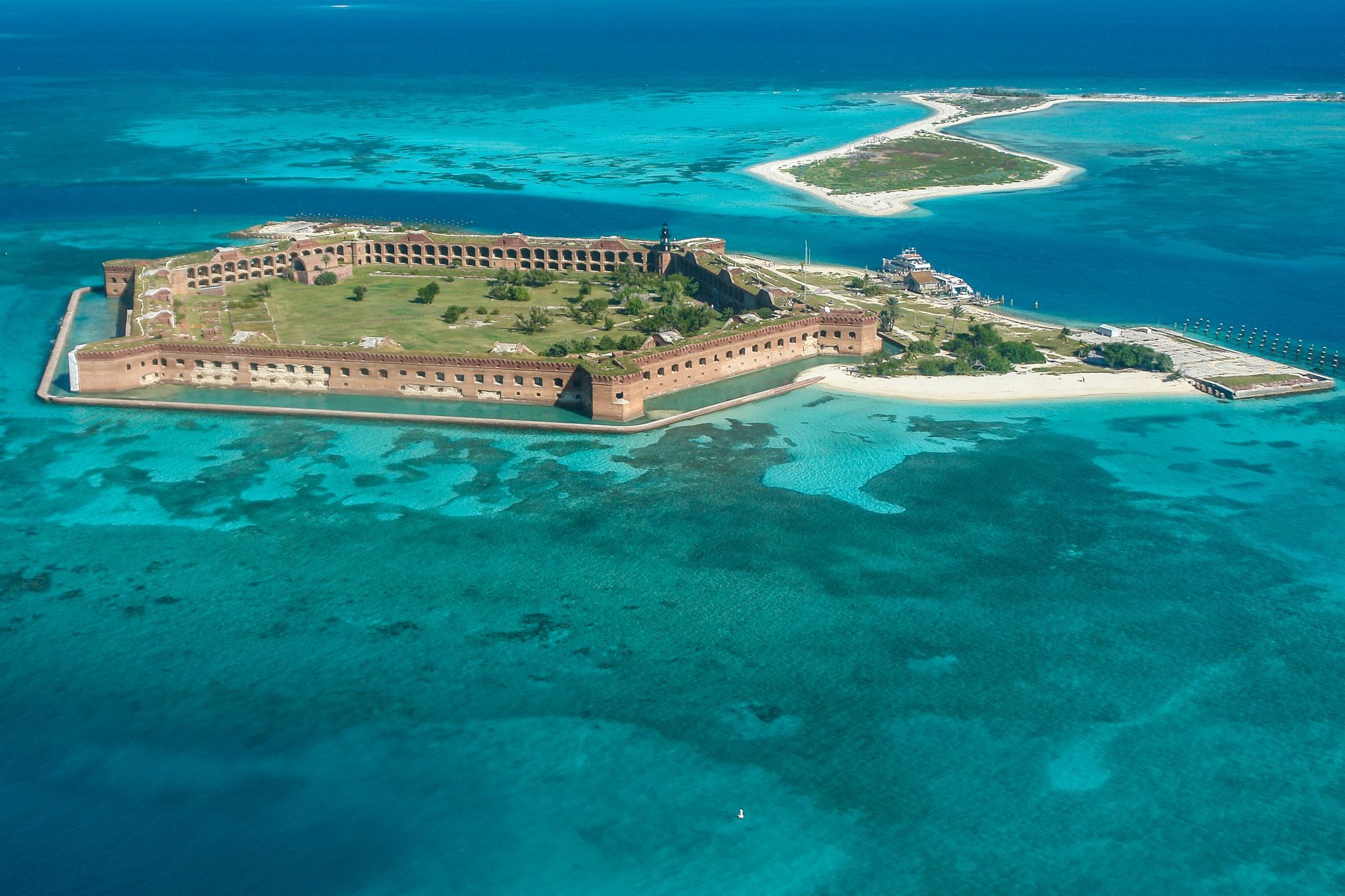 2) Step Back Into Key West's History At Fort Jefferson
Fort Jefferson also calls Dry Tortugas National Park home and is one of the largest 19th-century forts in the nation. Passengers of Yankee Freedom can enjoy a 45- to 60-minute guided tour of the premises year-round to learn all about this magnificent fort's rich history.
You can also explore this 14-acre fort on your own as well as Garden Key when utilizing one of the many surrounding boat slips and public access points.

3) Stop At Southernmost Point For A Memorable Photo Op
If you're planning a trip to Key West Florida, then you can't miss out on the most recognizable photo opportunity in the area. Southernmost Point is located at 1400 Whitehead Street and is recognized by the massive multi-colored landmark buoy.
The buoy stands out with vibrant black, white, red, and yellow paint, so you'd be hard-pressed to miss it! Just steps away is the bronze statue of "Bishop" Albert Kee, the official Ambassador of Goodwill in the Florida Keys.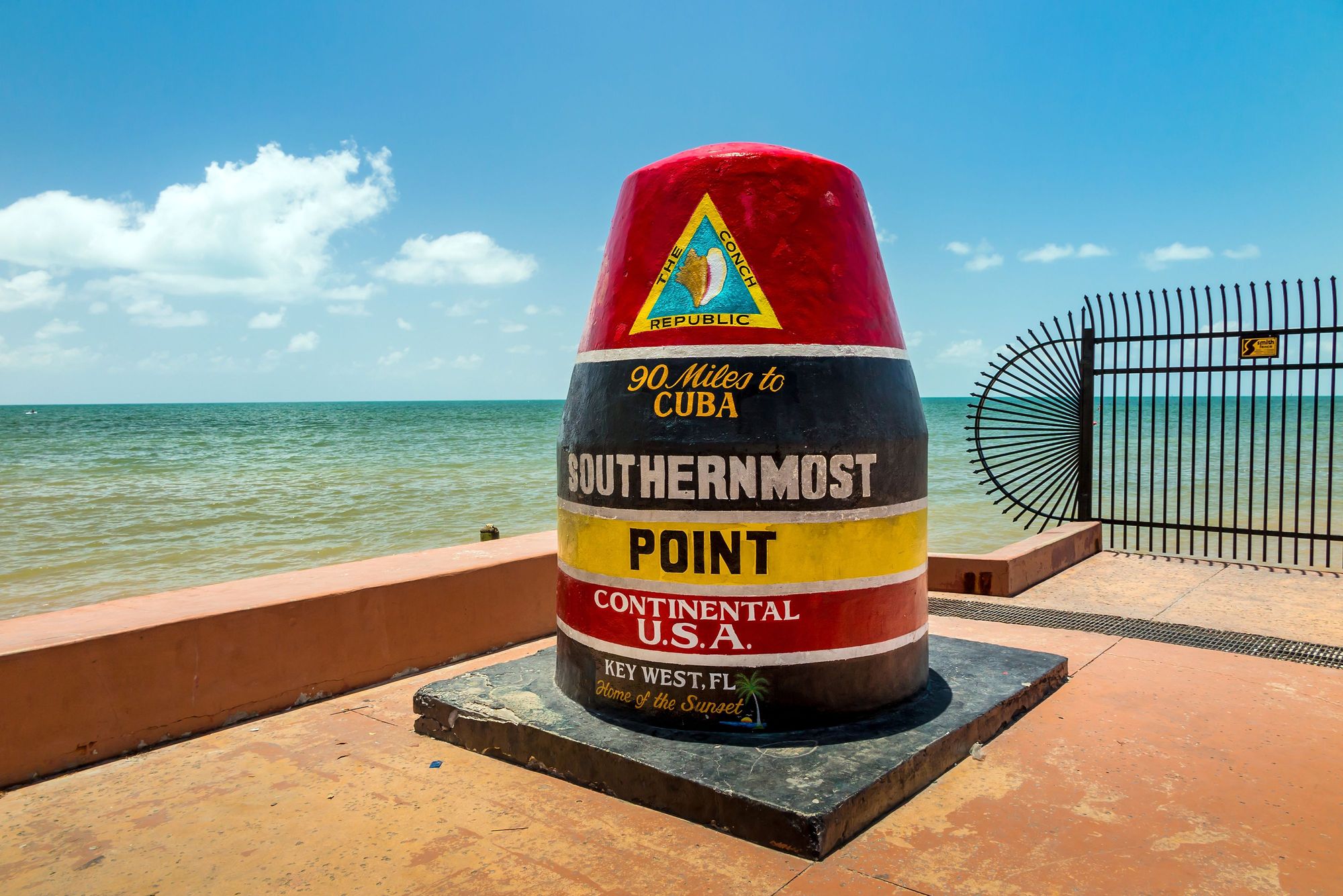 4) Enjoy Live Music, Vibrant Decor, And Delicious Cuisine At Blue Heaven
One of the best parts about your visit to Key West Florida will likely be the diverse cuisine available. At Blue Heaven, you'll find whimsical decor throughout the indoor and outdoor seating areas, including roaming chickens and cats, a rooster graveyard, and colorful coconuts.
Find some of Key West's most diverse menu of American, Caribbean, and vegetarian dishes from breakfast to dinner. Some of the local favorites include:
blueberry pancakes

scallops provencal

pan-sauteed yellowtail with citrus beurre blanc

Key West's best key lime pie
Don't miss out on the live music and entertaining environment at Blue Heaven here in the heart of Key West Florida!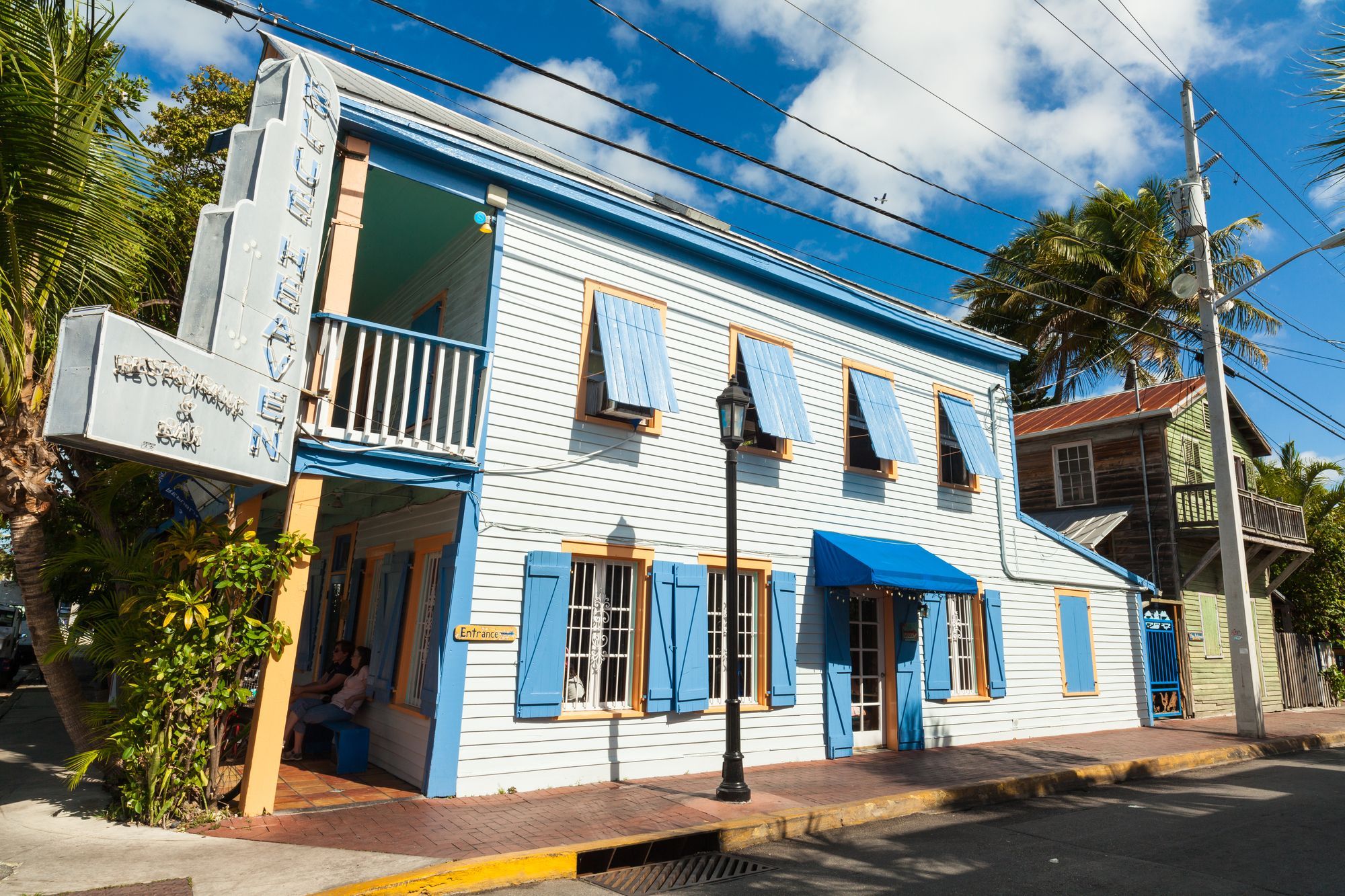 5) Nature Lovers Can't Get Enough Of Key West Tropical Forest And Botanical Garden
The Key West Tropical Forest and Botanical Garden is the only frost-free, sub-tropical natural conservation habitat in the Continental United States. Nature lovers can stop by every third Saturday of each month to shop the native plant sale or to catch the Speakers Series to learn about the native flora and fauna.
There are around 15.2 acres of native garden and forest to explore with six- and ten-foot-wide boardwalks perfect for social distancing or taking your pup for a walk. This open-air conservatory is open daily between 10 a.m. and 4 p.m. for your enjoyment.
6) Explore Key West Butterfly & Nature Conservatory
Nature enthusiasts will also want to plan a visit to Key West's Butterfly & Nature Conservatory. You'll walk amongst hundreds of free-flying butterflies and exotic birds and two vibrant flamingos in this glass-domed habitat.
Browse the on-site gallery and educational displays that teach about the vital role of butterflies in nature, and visit the expansive gift shop to commemorate the trip.
Don't forget to stroll through the butterfly-inspired art "Wings of Imagination" gallery from the artist Sam Trophia.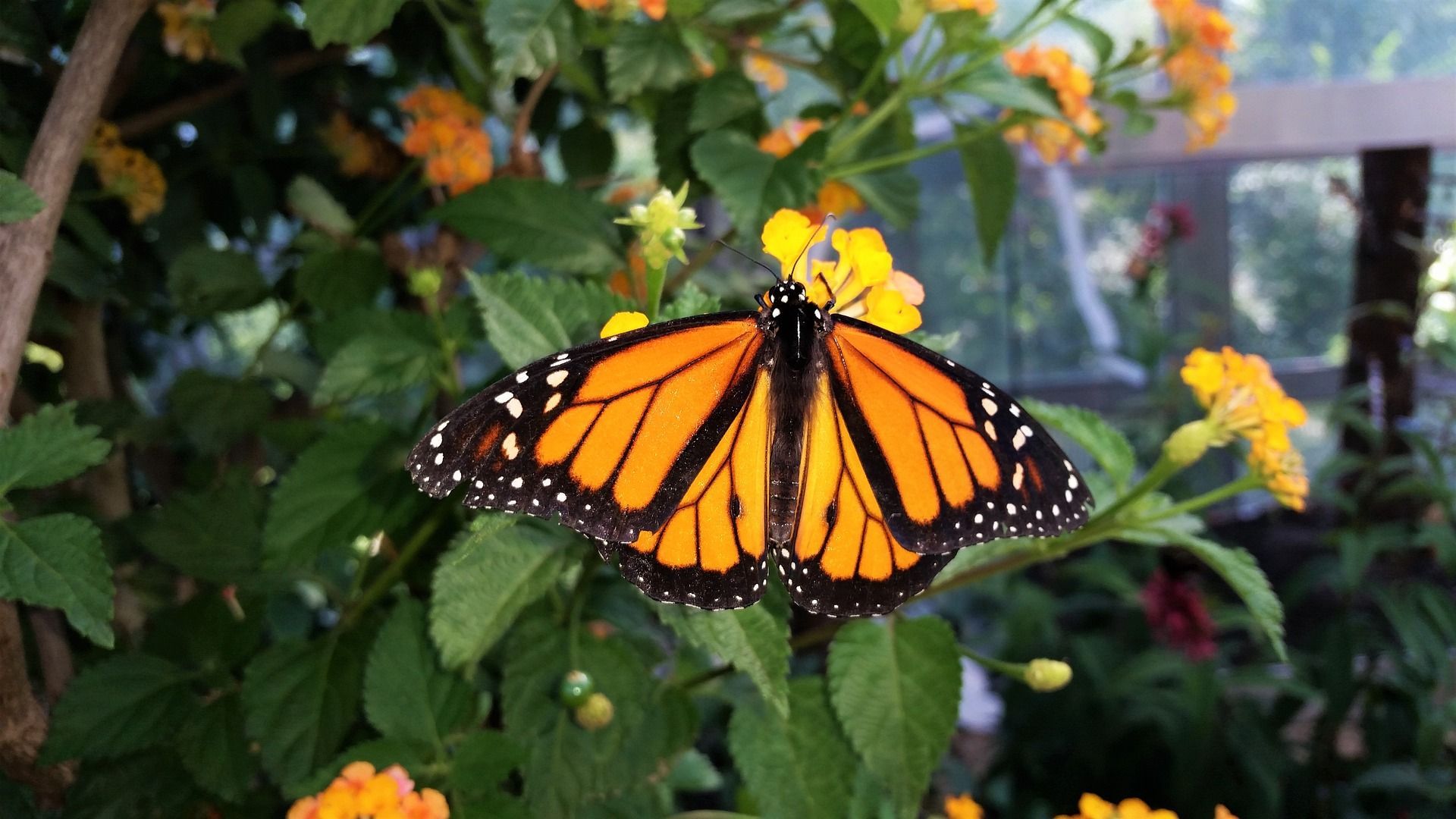 7) Stroll Through Key West's Historic Seaport For Shopping, Dining, And More
Key West Historic Seaport is amongst some of the most unique things to do in the Florida Keys. Not only can you find some of the most diverse shopping experiences in the area, but you'll also find watersport rentals, diving, sailing excursions, and so much more!
You can rent electric carts to scoot around the area more efficiently so you don't have to miss a thing! Here are some of the local favorite locations you don't want to miss:
Dining:
B.O.'s Fish Wagon

Conch Republic Seafood Company

Cuban Coffee Queen

The Waterfront Brewery
Fishing:
A.W.S. Charters

Calypso Sailing

Key West Bait and Tackle

Southeastern Shrimp and Seafood
Museums:
Key West Turtle Museum

Key West Lighthouse & Keeper's Quarters Museum

The Ernest Hemingway Home and Museum
Shopping:
Captain Quick-Dry

Dragonfly

Hammerhead Surf Shop

8) Go Shopping, Find Lodging, And Eat Great Food On Duval Street And Mallory Square
Duval Street runs through Downtown Key West and is home to a wide variety of eateries and lodging opportunities. You'll find favorite fast food stops along this route, and some of the fine dining experiences Key West has to offer, including Blackfin Bistro, Martins, and 80 Bourbon Bar, to name a few.
There is also a multitude of hotels and suites in Key West, like the Vacation Rentals office, Pescado Penthouse on Duval, and Key West Duval Haven, amongst many others.
Another notable location for eating and shopping in Key West is Mallory Square. Peruse the Shops at Mallory Square to find some of the most unique boutique shops and the only up escalator in Key West.
Various tour companies head out of this area, including the Yankee Freedom III which takes visitors to Dry Tortugas.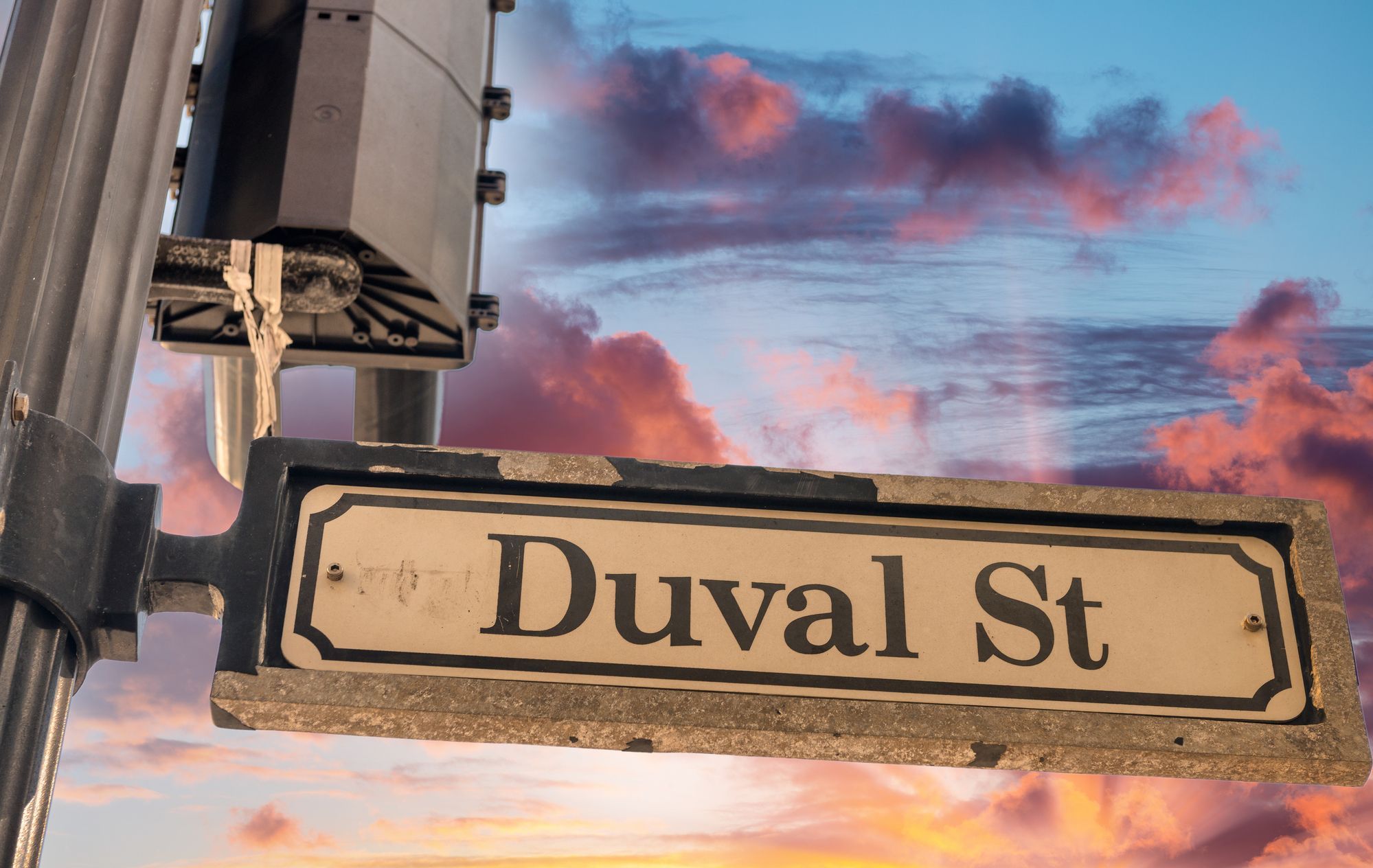 9) Get Up Close And Personal At Key West Aquarium
Have you ever wanted to see a shark feast on fish in Key West? How about watching sea turtles glide through the waters of the Florida Keys?
The Key West Aquarium lies in the heart of Mallory Square and is one of the best attractions to visit in Key West. The sea turtles conservation tour teaches you the story of all the resident turtles and gives you tips and tricks on how to keep the population of these beautiful creatures alive and well in Key West and beyond.
Check out the majestic moon jellyfish here in Key West, comprised of 95% water, and having no circulatory, respiratory, or excretory systems. You can also meet a variety of marine life at the touch tank, and meet moray eels, grouper, conch and sea cucumbers, and many tropical fish and other marine life.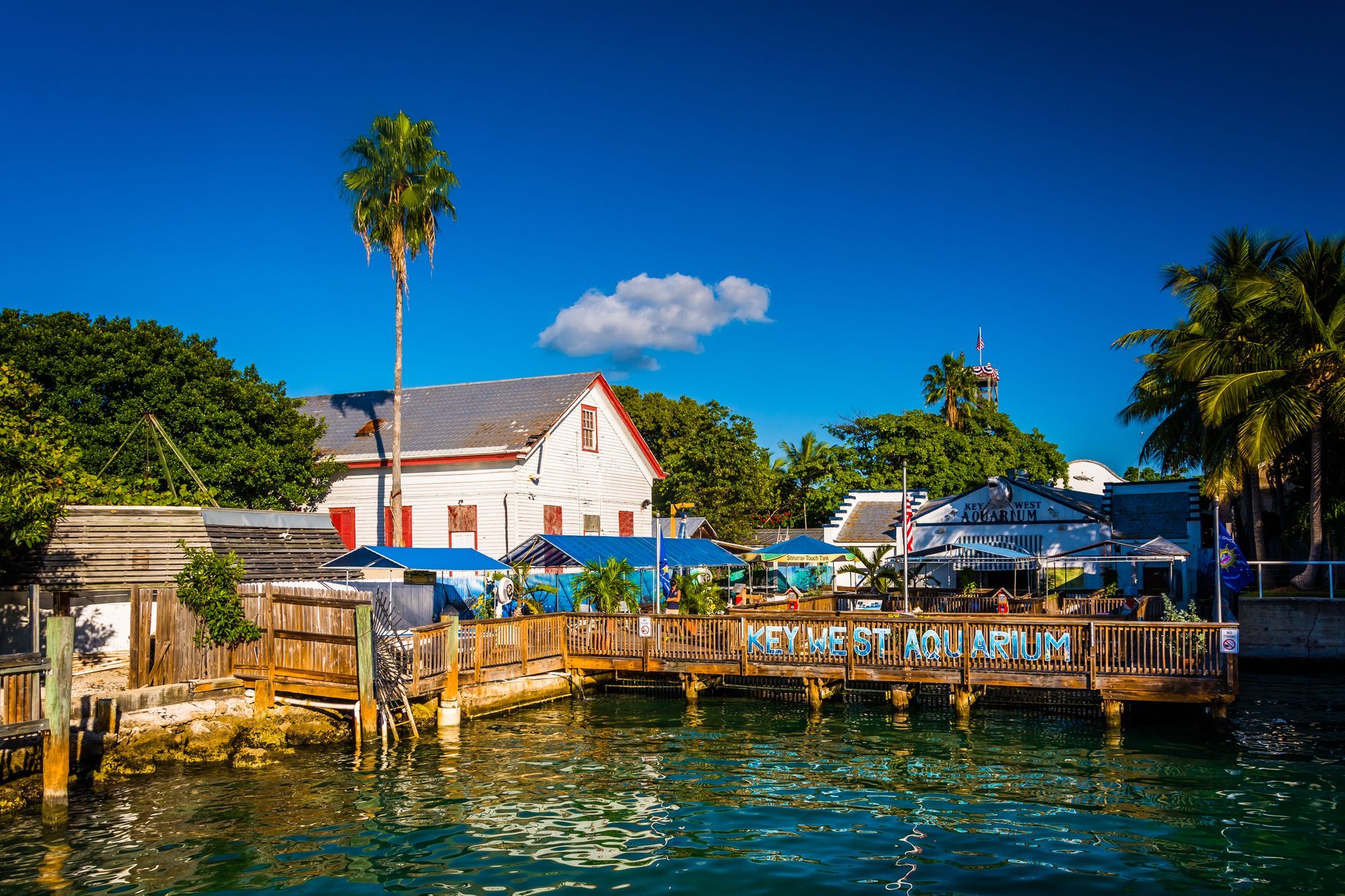 10) Discover The Quiet Beauty Of Key West Cemetery
You'll find the Key West Cemetery located in Old Town Key West. This 19-acre cemetery was established in 1847, 16 feet above sea level after the beach side of the original cemetery washed away during a hurricane in 1846.
This park-like cemetery is home to nearly 100,000 souls from all races, religions, and creeds, which is a tangible testimony to the inclusiveness of the area.
Take a group tour of the stunning cemetery or grab a self-guided comprehensive tour map from the entrance of the cemetery for a more intimate experience.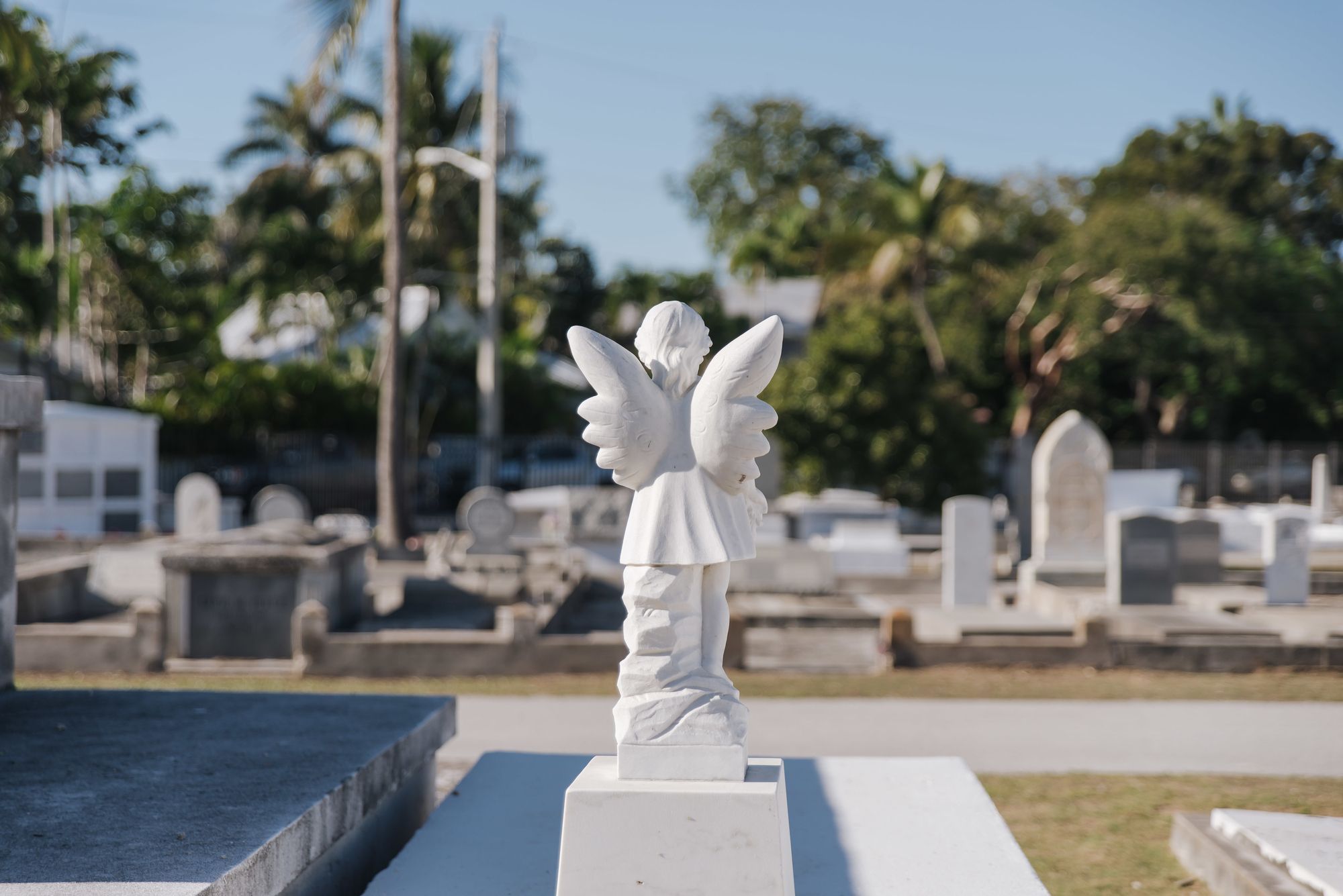 11) Spend The Day At Fort Zachary Taylor Beach
There's no more popular place to enjoy fun in the sun in Key West than at Fort Zachary Taylor Beach. Here, you can snorkel to visit native sea life like the parrot fish, schools of yellowtail snapper, lobster, and various hard and soft corals.
You can also fish from the west rock jetty as fishing is permitted in the Key West Shipping Canal. Explore the many wooded nature trails to bird watch and discover the area's abundant native plant life and fauna.
The kids will love playing in the sand while you lounge in a hammock or grill up some lunch in one of the many family-friendly picnic areas. Don't forget to rent a cabana or umbrella from one of the town's beloved rental vendors.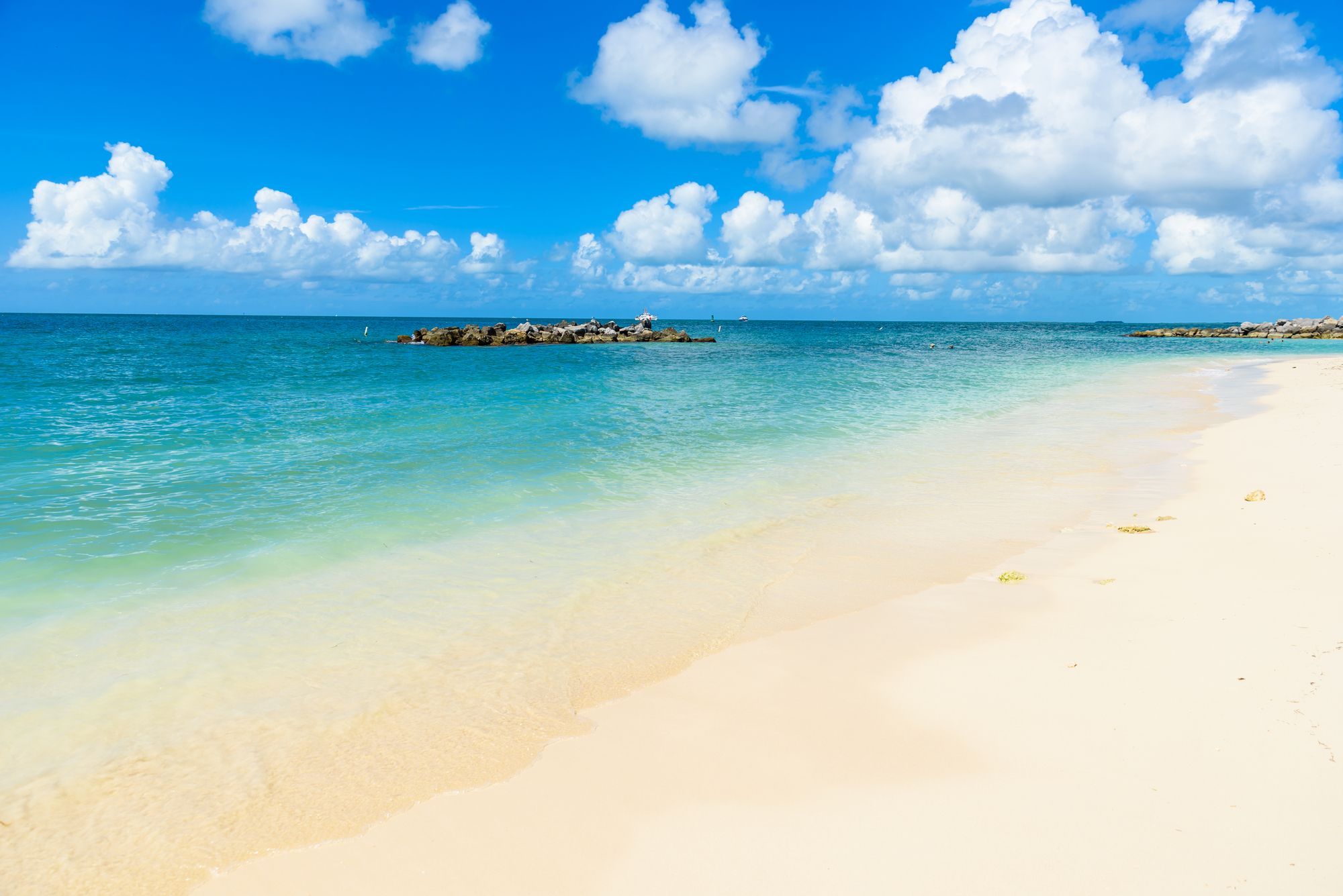 Turn Up The Fun With Night Kayak Key West
You've never seen the Florida Mangroves quite like this! Night Kayak Key West is the only local touring company that takes visitors through the tunnels of the famous Florida Mangroves at night!
Our glass-bottomed, LED-lit kayaks offer a once-in-a-lifetime experience as you glide through the peaceful, clear blue waters of Key West under the light of the moon. See turtles and tropical fish amongst other natural sea life as you explore the area with a local guide.
Night Kayak Key West also has daytime tours of the popular sandbars in Key West. Up to six guests will enjoy a three- to four-hour round-trip tour of sandbars like the Jewish Basin Sandbar, Mud Keys, and Snipe Point, which is a hot spot for locals.
We include everything you need on both of these popular tours, so make sure to call ahead to ensure your family doesn't miss out on this awesome Key West experience! Book your night kayak tour or sandbar trip today!